Top 10 Christmas Sex Ideas to be Naughty on a Budget
It is no secret that the holidays are best spent with loved ones so here is the top 10 Christmas Sex Ideas to be Naughty this year. Due to the pandemic, you may need to get creative to enjoy some quality time on a budget. Having a great time with a romantic partner can be a rewarding way to spend holiday time.
When on a budget, creativity is key! You can amp up sexy time with your partner with a number of fun activities that you can easily do at home. 
Here are 10 ways to spice things up for the holidays with little to no cost.
1.Write Love Letters
There is something beautiful about words of affirmation. Write down something you love about your partner. You and your partner can write each other letters. You can decide the subject of the letters, whether it be your deepest desires or what you love about each other.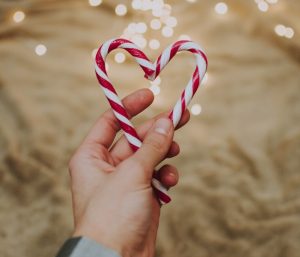 Writing letters is an age old way that has been used by lovers to convey matters of the heart. Repackage this tradition and have fun writing down all the sexy things you like about your partner.
2.Sex

In the spirit of writing, how about incorporating technology to spice things up? Writing your deepest darkest desires to your partner can act as an aphrodisiac itself. You can send and receive text messages filled with naughty little snippets of what you will do to each other when you get to have sex. Sexting will give you and your partner the chance to discover each other anew. You may be surprised to find out some new kinks of your partner's in the process.
3.Extra Mistletoes

The mistletoe has been used for generations as a Christmas decoration. It is believed to be mythical. Some believe it is designed to make people closer, and spark romantic interest in others. The mistletoe rule is you have to kiss the person who stands under one with you.
You can put up extra mistletoes around the house to get in more kisses with your partner. If you can't find mistletoe, order an artificial version, as having it will ensure more kisses throughout the holiday.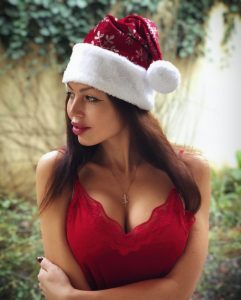 4.Costumes and Role-Play
Dressing up in costumes is always a great way to channel inner selves. You can pull together different looks based on what you have in your closet.
There are numerous options, from the characters in The Nightmare before Christmas to the innocent little elf. 
You can dress up as your partner's favorite character even! This can be from a movie, book or period piece. Don your most accurate impression of the character and act out your version of them. This will definitely get your partner's juices going.
5.Stay in Bed All Day
Not getting out of bed is a sure way to not spend any money. You can hang out with your favorite person in the most comfortable place in the whole house. It will get the two of you a chance to talk and connect with each other, especially if routine does not allow for it often. Dedicate a day to do nothing on your day planner and everything to reconnect with your partner. Talk, cuddle, gossip, laugh and make love for a whole day to remind yourselves how much you like each other, in case either of you forgot.
6.Bubble Bath
Take an hour or two to take a calming bath together. Bubble baths are incredibly relaxing to the body. 
Getting one with your partner is a sure way to get closer to them. Add in some candles, essential oils and romantic music for a more special effect. You can share a bottle of champagne or sparkling seltzer, and see where the night will take you. This will probably be something you will end up doing quite often… just like we do in our house. 
7.Sex in A New Location
Sex can be best when enjoyed with a hint of exploration. 
Finding new places to have sex can give an already pleasurable act immense effects. 
You and your partner can make a list of all the places in your home where you have already had sex, and places you would both like to try. If there are places that match in both lists, start off with those, then go down the list ticking off the new locations. It gives you a chance to have more sex, and have fun while doing it, if at all that is possible.
8.Kiss in The Rain
Kissing is a very important factor in a relationship. Kissing in the rain has been played out in more movies than we care to admit. It is the kiss that ties everything together. When you and your partner get caught in a shower without an umbrella, take a few seconds… or minutes and recreate those heart-warming scenes from your favorite romantic comedy.
9.20 Questions
You may already know everything there is to know about your partner, except maybe you don't. It takes a lifetime to get to know someone well enough. Some couples have lived together for decades and still keep discovering new things about each other. A game of 20 Questions is the best way to get to know someone's kinks. Whether you are just starting out with your partner or have been married for years, the game will definitely bring something new to your view. Open a bottle of wine and search for questions to ask on the internet.
10.Sit Under the Tree with A Ribbon
When you want to get naughty with your partner, you can give him the perfect gift; you. Wear only a ribbon and wait for your partner under the tree like the perfect Christmas present. If you are not comfortable sitting in the nude and waiting, you can have your pick at lingerie, or clothing that will be easy to remove. You should also remember to get them an actual present, just in case they were expecting one.

There are a number of ways in which you can get naughty having Christmas Sex with your partner during the holidays. Being romantic does not necessarily require an elaborate budget. You can easily have a great time together by being creative. Invent new ways to spice things up with your partner to keep things interesting.
If you have any questions, or for clients hoping to take their intimate lives to the next level through personalized sessions on YOUR terms, learn more about our Text Therapy Program.
Life Coaching and Therapy (LCAT) is a relationship coaching and sex therapy practice that transforms our clients lives through our flexible, multi-technique approach and pleasure-skills training provided by systemically-trained and licensed therapists!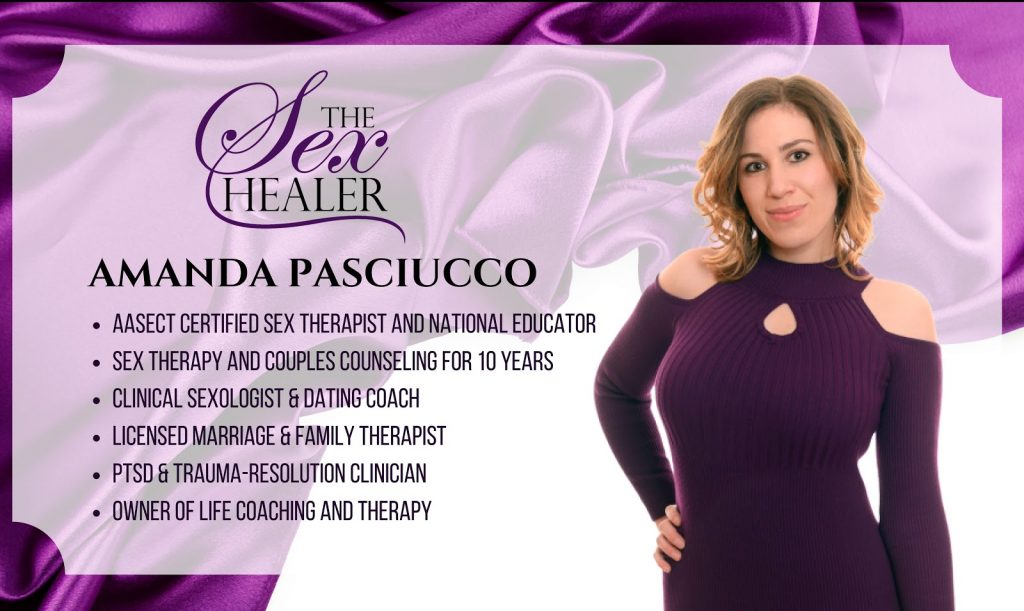 Our team of compassionate, licensed therapists and certified sex therapists help Millennials and Baby Boomers alike who visit us for a variety of relationship, intimacy and sex problems. 
LCAT provides on-site appointments, as well as video chat and text therapy programs. 
Learn more about how LCAT can help improve your life at What We Do. 
https://lifecoachingandtherapy.com/wp-content/uploads/2020/12/pexels-polina-tankilevitch-6030237-scaled.jpg
1707
2560
Amanda Pasciucco
https://lifecoachingandtherapy.com/wp-content/uploads/2020/12/logo-purple-horizontal.gif
Amanda Pasciucco
2020-12-14 10:42:33
2020-12-22 15:01:01
Top 10 Christmas Sex Ideas to be Naughty on a Budget