Keeping Control Over Your Right to Consent
Staying in control over choice and consent is crucial to your long-term happiness. I encounter so many people who struggle with others imposing their will on them. 
They feel like the negative consequences of saying "no" outweigh their desire to exercise total free will.
Consent is one of the most important foundational blocks in an intimate relationship. 
Without it, it's impossible to truly know your partner and even yourself. Real intimacy comes from vulnerability, and making a conscious choice to open yourself to another human being.
When consent is denied or withheld, it places a roadblock in front of the deep connection that love can provide. When given, it's one of the best gifts you can give.
We all should fiercely guard control of our ability to give consent. 
That's true of when we're having sex and how we're treated by others.
Control Over Choice Vs. Control Over Outcome
This is an important distinction when it comes to being a control freak. Let's take physical intimacy as an example.
In bed, a lot of people are control freaks.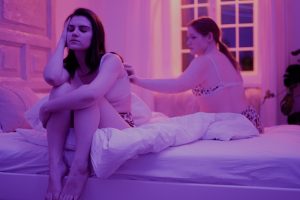 They want to dictate how fast things happen, what positions you have sex in, what they go, no-go areas are, and how often you make love.
When this happens, control tilts into negative territory because it affects your partners and their ability to control their intimate experiences.
Real control, related to physical intimacy, comes when we set parameters and make choices willingly to engage in a mutual sexual experience. We're controlling the situation, not the outcome.
We should fiercely guard control over our safety, what we feel comfortable doing, and who we're doing it with. However, trying to control the outcome will only shortchange the experience. 
It won't be as fulfilling as when you let the outcome develop naturally.
When to Put the Control Freak in Time Out
I meet with so many people who deny themselves sexual pleasure and close connection with intimate partners because they can't let go of control. The act of controlling something is now controlling them!
We all need to work on keeping the control freak in check from time to time. It opens us to new sexual experiences and parts of intimacy we have yet to explore.
Dealing in absolutes over what you will and won't do can be limiting. In cases where there is past trauma, that may be warranted. However, in a trusting and consensual relationship, hardlines aren't conducive to great sex.
One of the greatest pleasures with sex is the exploration and development we all go through as we experiment and discover. You learn how you like to be touched, when to move fast and when to go slow, and what turns your partner on the most.
Letting Go of Control Can Be the Ultimate Freedom
Overcoming your inner control freak isn't easy, especially when it comes to sex. The people most hell-bent on control often have the most difficult time sexually. They can't get past their head and just enjoy the experience.
Progress with letting go of control and enjoying intimacy takes time. Progress comes in stages that are sometimes small victories over the years. Hopefully, you have a supportive partner and friends you can count on to help celebrate any forward movement.
Staying mindful of your mental state before, during and after sex can help. Try to take notice of how you feel before you have sex. Are you naturally resistant anytime your partner tries something new? Are you able to comfortably allow your partner to stimulate you to climax? Can you have a frank talk during or after sex about where you want to be touched and how?
Letting go of arbitrary boundaries or any shame you carry around sex in bed or during everyday life, is the true path to control. Instead of being a control freak about the little things, start freaking out over controlling the important things in life. Search for and find love and fulfillment through openness and exploration.
 You can get more free content on relationship and sex tips by checking out my Youtube Channel – The Sex Healer. 
If you know someone that would benefit from this information, feel free to share it.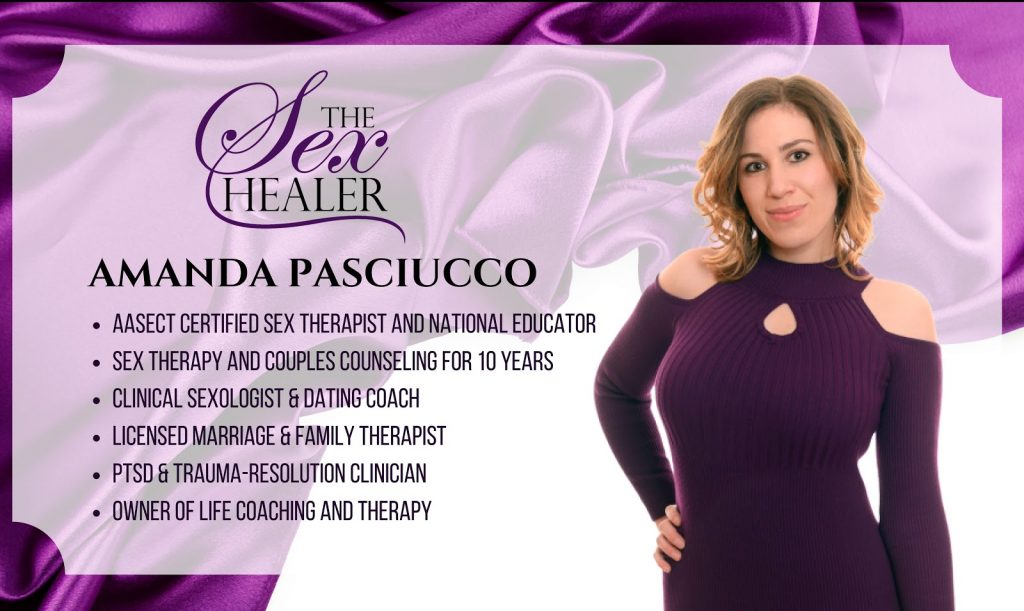 Life Coaching and Therapy (LCAT) is a relationship coaching and sex therapy practice that transforms our clients lives through our flexible, multi-technique approach and pleasure-skills training provided by systemically-trained and licensed therapists! 
Our team of compassionate, licensed therapists and certified sex therapists help Millennials and Baby Boomers alike who visit us for a variety of relationship, intimacy and sex problems. 
LCAT provides on-site appointments, as well as video chat and text therapy programs. For clients hoping to take their intimate lives to the next level through personalized coaching on YOUR terms, learn more about our Text Therapy Program.
Learn more about how LCAT can help improve your life at What We Do. 
Call or text us at 203-733-9600 or make an appointment.
https://lifecoachingandtherapy.com/wp-content/uploads/2020/04/Control-consent2.jpg
960
1440
Amanda Pasciucco
https://lifecoachingandtherapy.com/wp-content/uploads/2020/12/logo-purple-horizontal.gif
Amanda Pasciucco
2020-04-10 09:00:19
2020-04-10 09:00:19
Keeping Control Over Your Right to Consent