How Can You Benefit from Couples Therapy Apps? 
Relationships take work, and sometimes couples therapy apps are what you need to solve an issue or two between you and your partner. If you and your partner feel like you've lost touch, several apps are available to help you get back in the swing. You already have your phone out. So why not use it to make the two of you feel closer to one another?
Everyone experiences this at some point. You and your partner have completely different work schedules and barely see each other. Maybe you just became a parent and the big change has left you feeling more alone than you thought it would. Or you've been with your partner for so long that you don't even know what connects you. There are apps for that, just like there are apps that help you spice up things in your relationship. Or organize your household more efficiently. 
A wide variety of apps are available to help you improve your relationship, from those that assist you in planning romantic dates to those that guide you through couples counseling.
What is Couple Therapy? 
Therapy for couples is a psychotherapy that focuses on solving problems within a couple's relationship. Couples therapy, or marriage counseling, is a form of therapy that helps two individuals improve their communication, intimacy, and other aspects of their relationship. 
Couples therapy sessions are led by licensed professionals, who are often licensed marital and family therapists (LMFTs) because they are trained and knowledgeable in the issues that couples face. On this path, it's vital for couples to have honest, respectful dialogues about the state of their relationship, even if those conversations are difficult.
Relax. The couples therapist's job is to help you and your partner talk to each other in an open and respectful way. Both you and your spouse will benefit from improved communication skills. Which will allow you to understand, listen to, and speak to one another.
Couples Therapy App Overview
Many apps can help you with your relationship, from playing sex games to talking to experienced couples therapists via phone call or text. In the last few years, the popularity of therapy apps has been growing across the United States. As people are experiencing different challenges in their lives, seeking professional help this way is quite convenient. After all, we use our smartphones for everything, so why not therapy as well?
Depending on what you need and your budget, you will be able to find a variety of couples therapy apps available to you. One of the most popular therapy apps for couples is Relish, a platform specialized for marriage that can also serve every couple willing to work on their relationship. 
Once you pay for the subscription, you get a therapist just like you would at our practice, and you will work to solve your issues. 
Another recommended couple therapy app is Lasting. It provides personalized lessons crafted from your responses to quizzes on your relationship. It's not as interactive, so you might feel like you're absorbing more knowledge than testing it. This isn't a good idea for people who have trouble focusing, since you'll need to listen to several recordings to figure out how to deal with the problem in your relationship. 
If you and your partner want to improve things in the bedroom, consider installing Coral, an intimacy and sex app for couples. It uses data, science, and experiments to give couples exactly what they need to make their relationship happier and healthier. One of the perks of this app is the exercise part, and yes, some of the tasks are sexual. So you can have a great time with your partner trying to make the most of this app. Although sex therapists created Coral, the app doesn't offer to connect you to a therapist as a service. 
Benefits of Couples Therapy Apps
Similar to how other apps may help with organizing and planning, applications are now designed specifically for couples. Photos, calendars, date ideas, and jobs around the house may all be organized with these relationship apps.
If you and your spouse want to get better at communicating, resolving conflicts, and feeling emotionally connected. Consider starting your therapy with the help of an app. Many of them cost only a few dollars per month, which might be interesting for those who are unable to pay for in-person therapy sessions that cost more. Also, if you cannot find a therapist nearby, it might be easier to talk to a professional this way. 
You might start with the app. With in-person sessions, you need to wait until your next appointment to discuss urgent issues. Which can be challenging for couples. Not being able to solve an issue can cause severe damage to your communication and intimacy. With apps, you can get help and start solving your issues today. 
In Final Words
Apps help couples stay connected and on the same page. Whether they are just starting out as a couple, married, or separated by a vast distance. They can also help manage routine, daily activities like paying bills and doing laundry.
Many of them can be downloaded for free and work with iOS and Android devices, making them ideal for any couple or lifestyle. Nothing is more rewarding than being in a relationship that makes you feel good about everything else. However, relationships take work. 
Before reaching out to a therapist or installing a therapy app for couples, make sure you talk to your partner. Being on the same page will help you solve the issues that arise and reconnect. If they are not as excited about therapy as you are, consider talking to a couple that has already begun therapy.
Also, start your journey at home with a communication therapy video.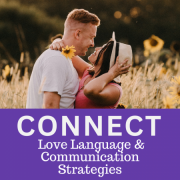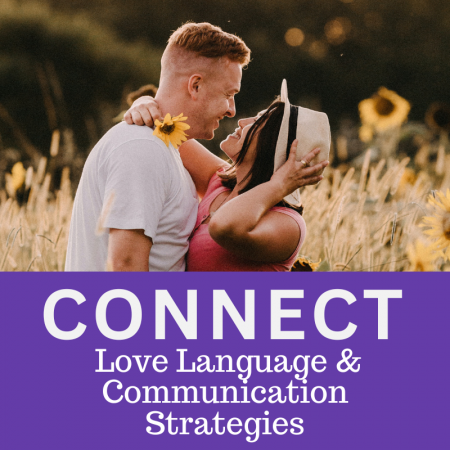 About Life Coaching and Therapy
Life Coaching and Therapy (LCAT) is a therapy and coaching practice that transforms our clients lives through our flexible. Multi-technique approach and pleasure-skills training provided by systematically-trained and licensed therapists!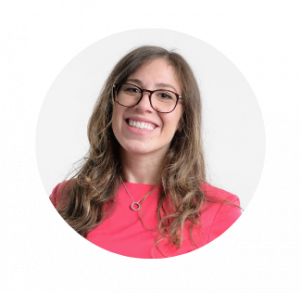 Get to know our founder and owner, Amanda Pasciucco, (a.k.a. The Sex Healer) PhD, Licensed Marriage and Family Therapist (LMFT), and an AASECT Certified Sex Therapist (CST) that has developed innovative therapy programs and therapy videos that get results.
Our team of compassionate, licensed therapists and certified sex therapists help all clients who visit us for a variety of personal, relationship, intimacy and sex problems.
LCAT provides on-site appointments, as well as video chat and text therapy programs.
Learn more about how LCAT can help improve your life at What We Do. 
https://lifecoachingandtherapy.com/wp-content/uploads/2023/04/shawn-fields-zsppCWsxJy0-unsplash-scaled.jpg
1709
2560
Amanda Pasciucco
https://lifecoachingandtherapy.com/wp-content/uploads/2020/12/logo-purple-horizontal.gif
Amanda Pasciucco
2023-04-07 08:52:51
2023-08-25 12:14:48
Couples Therapy Apps: How to Make the Most of Them? 📲