DEI Training – An Overview of Topics
There are a range of options when it comes to DEI training topics. 
The point of DEI training topics is to bring diverse groups of employees together to contribute to organizations more constructively. From communication and compassion to equity and justice, here are all the topics you can expect to find in DEI training that are worth dedicating your future time and resources to as well. 
1. Verbal & Physical Communication
Social media has made it more important than ever for businesses to be open about their perspectives and opinions on many societal topics if they want to stay in the public eye. In order to show their support for their employees, businesses must take a position when a subject or social issue is raised. Here is where diversity and inclusion are connected to communication.
Leaders have an obligation to all employees, regardless of age, sexual orientation, ethnicity, cultural background, disability, etc., to create a place where staff feel valued and respected. It is one thing for a business to publicly declare their support for, say, the LGBTQIA+ community; it is quite another to take concrete action to demonstrate this support.
2. Equity
In the procedures, processes, and allocation of resources by institutions or systems, equity is the promotion of justice, objectivity, and fairness. Understanding the underlying causes of result discrepancies within our society is necessary to address equity challenges. All institutions and systems should equally serve each person, without exceptions. As a DEI professional, your responsibility is to examine whether the organization is giving equal opportunities to everyone. 
When addressing an equity challenge, a DEI coach should first understand the reason why there is no equity to be able to later change that. It is their mission to find solutions that work for everyone and allow the organization to truly live the DEI concept, not only preach it. 
3. Justice
Justice cannot exist without equity, both in theory and in reality. Fundamentally, justice is fairness. Having what you require to function in a society that is undergoing constant change is fair and just. And because each person has unique intersections and identities, problems, and privileges, that look different for each person.
Everyone needs a place to live, therefore justice may look like affordable housing for those who cannot afford a mortgage. Everyone deserves access to information they can understand, even if it means tests and materials printed in languages other than English. 
Justice might entail having a voice in politics, having the ability to vote, having access to equitable education for everybody, being able to use public facilities with a partner of the same gender, receiving health benefits, and having laws that prohibit people from losing their jobs because of their size.
4. Compassion
When we talk about DEI today, compassion is sometimes absent or overlooked as a cornerstone of efforts since it is about how to perceive the world from someone else's perspective. Compassion is defined as empathy plus action.
Too often, we discuss diversity, equity, and inclusion in terms of what we shouldn't be doing. However, compassion is necessary to comprehend why some behaviors are not inclusive and may even injure someone else, as well as to foster an environment of equity and inclusion inside an organization. DEI requires a rethink that places compassion at its core.
We are currently seeing polarization and fear around us. Sometimes unknowingly, we bring our emotions and our varied viewpoints to the workplace. When it comes to establishing an inclusive culture in any organization, compassion, which enables us to take into consideration where another person may be coming from, is crucial.
5. Stereotypes
You may already be aware that a stereotype is a preconceived idea about a specific individual or group of people that assumes they are all the same. We frequently pass judgment on people in this way without proper understanding or support. Although it shouldn't exist, this way of thinking is prevalent in most workplaces. 
In the workplace, stereotypes can lead to conflict, low morale, low productivity, and a host of other undesirable outcomes. Progress will be substantially hampered if your employees respond according to stereotypes rather than letting their coworkers complete the tasks they are given. You can use gamification strategies to challenge stereotypes in a non-convenient way. 
6. Unconscious Bias
With good reason, this is one of the most popular diversity training topics. Unconscious bias is frequently regarded as one of the main barriers to diversity. Unconscious prejudice is the number one adversary of innovation, according to some. 
When our minds tell us that people who think, look, and act like us are safer/better than those who don't, unconscious bias training is helpful. If we think in this way, we must shift our thinking since diverse individuals will contribute unique qualities and viewpoints that will ultimately foster growth.
7. Racism
Given everything that is going on in the world right now around racism, leaders must cover this subject in any diversity training. We wouldn't be done with the part if we concentrated on the negative effects of racism. Let's now discuss some positive outcomes that can occur in a workplace where racism is not tolerated. 
More innovation and creativity will be produced by employees for companies with encouraging workplaces. You can utilize many different platforms to put together your presentation if you're thinking of developing a course or training using racism, minorities, and ethnicity as one of your key topics. It has an effective authoring tool for which no specialized knowledge is required.
8. Microaggressions at Work
Microaggression is a crucial subject that is frequently ignored in diversity education workshops. Microaggression is the term used to characterize the unintentional or intentional insults or slights that are made to underrepresented individuals in your workforce daily, whether they are vocal, nonverbal, or environmental in their nature. If this is not addressed right away, it may result in very low morale and poor output.
These concepts unfortunately don't often stick. If DEI training topics aren't directed into the future, the DEI training isn't creating lasting impact. Which not only hurts companies and their employees, yet can hurt the DEI consultant as well who is putting on the training. Learning to work with a DEI consultant or a DEI coach can help. 
About Life Coaching and Therapy
Life Coaching and Therapy (LCAT) is a therapy and coaching practice that transforms our clients lives through our flexible. Multi-technique approach and pleasure-skills training provided by systematically-trained and licensed therapists!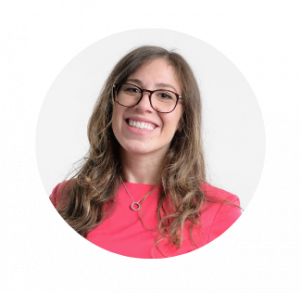 Get to know our founder and owner, Amanda Pasciucco, (a.k.a. The Sex Healer) PhD, Licensed Marriage and Family Therapist (LMFT), and an AASECT Certified Sex Therapist (CST) that has developed innovative therapy programs and therapy videos that get results.
Our team of compassionate, licensed therapists and certified sex therapists help all clients who visit us for a variety of personal, relationship, intimacy and sex problems.
LCAT provides on-site appointments, as well as video chat and text therapy programs.
Learn more about how LCAT can help improve your life at What We Do. 
https://lifecoachingandtherapy.com/wp-content/uploads/2022/10/pexels-monstera-5876503-scaled.jpg
1707
2560
Amanda Pasciucco
https://lifecoachingandtherapy.com/wp-content/uploads/2020/12/logo-purple-horizontal.gif
Amanda Pasciucco
2022-10-22 07:07:15
2023-08-28 05:06:12
DEI Training – An Overview of Topics