Diversity Equity and Inclusion Training Guide For Companies
Today's progressive leadership is addressing differences in workplace culture brought on by social obstacles such as diversity equity and inclusion training. It's crucial to stress diversity, equality, and inclusion (DEI) training is completed to have a better future for employees. Fortunately, inclusive behaviors and practices can be taught through continual training and learning, making them essential abilities to acquire.
Building a workplace where just diversity equity and inclusion training is considered enough isn't reasonable. After a DEI training, an organization still needs help with growth potential and adjusting their culture, all while improving the lives of marginalized employees.
Training is just a tiny piece of a much bigger DEI puzzle. The truth is that a corporation as a whole won't shift significantly on diversity equity and inclusion training with just a few sessions.  However, when combined with other DEI consultants, maybe it can be a crucial component of an overall approach.
Definition of Diversity Equity and Inclusion Training
Employees across all levels and departments can benefit from diversity equity and inclusion training by being more curious with coworkers with different identities. 
Since diversity, equity, and inclusion are, at their foundation, human issues, the emphasis for DEI training should always be on the human case. However, DEI has much broader organizational benefits as well, and there are many compelling business reasons to undertake this type of training.
Everyone in your organization, especially those in leadership and people management roles, should take part in some sort of DEI training. Leadership and senior positions frequently have the lowest levels of workplace diversity, although those in these positions frequently have the most influence across the firm. Your leadership team's participation and active involvement in DEI activities are therefore even more crucial.
DEI Training Topics
Each organization will customize its diversity, equality, and inclusion training to meet its unique needs, yet the majority will cover five major areas.
1. Diversity vs. Inclusion
Diversity or the representation of different groups at work is only one step. When a group is included, it signifies that decision-making occurs at the organizational level.
They are provided tools, a seat at the table, and support to create changes that promote fairness across all traits, backgrounds, skills, experiences, and viewpoints.
2. Unconscious Bias
Growing up in a culture often results in unconscious bias, also known as implicit bias. It is an unavoidable aspect of every human on the planet.
Even the most awake and conscientious person still carries these unconscious attitudes, especially if a culture has a history of systemic and institutionalized discrimination. Participants receive DEI training that helps them identify and confront their bias.
3. Microaggressions
Unconscious bias frequently results in microaggressions as well. One of the most common so-called "deaths by a thousand cuts" is interrupting when a non-binary person is talking and assuming someone's pronouns or sexual orientation based on their appearance or tone.
Through DEI training, it is essential to recognize micro-aggressions and retrain staff to promote an inclusive culture.
4. Building Allyship
Employees that participate in diversity, equity, and inclusion training programs learn how to support marginalized groups both on and off the clock. Building collective accountability for all employees and how they are treated is known as allyship, and it it build over time. It naturally leads into the last phase of DEI training.
5. Bystander Intervention Training
When they witness discrimination, many people feel uneasy yet unsure how to react. They can worry about increasing confrontation or they can fear for their safety.
Employees receive the skills they need to act safely through bystander intervention training, enabling them to assist in de-escalating conflict and managing emotions.
Take a careful look at your organization and pinpoint any areas of bias that require improvement. Different companies will have different training needs, so there is no need to copy what someone else is doing. 
Diversity Equity and Inclusion Training Ideas
It can be difficult to choose the right tools as you start to diversify your training. Which techniques can help you determine the types of diversity training you need, and how will DEI training be implemented successfully? Can you start this process by including different voices to emphasize the most crucial points? There is a significant chance that underrepresented employees will be more aware of their own requirements.
The first stage in any training program is to determine what needs to be learned, and then to develop diversity, equity, and inclusion training concepts to address those needs.
For background materials, you might employ YouTube, webinars, or microlearning technologies, yet it's also essential to include interactive training techniques. Teams must communicate personally to become more cohesive, and move from a "them" perspective to an inclusive "us."
All participants' experiences with the issues addressed in DEI training are extremely personal. Employees who experience discrimination on the job often understandably become furious, while those who do not may become accusatory or defensive. Setting up a routine that allows for these heightened emotions and enough time to absorb complex sentiments is crucial.
If this seems more sentimental than typical staff training, that's because it is. More than if you were only providing training on safe lifting, diversity, equity, and inclusion training challenges generational bias and is likely to elicit strong emotions. Ensure your trainers can honor and appreciate every situation that emerges when employees strive for more equity.
Building an Equitable Workplace
The wider social problems of institutionalized racism and injustice won't be resolved by diversity, equality, and inclusion training, yet progress can be made. The more your company is aware of these issues and works towards solving and preventing them in the future, the workplace will become a healthier environment that motivates your employees to contribute to the organization and become a more connected team. 
Check Out All Our Additional Therapy Videos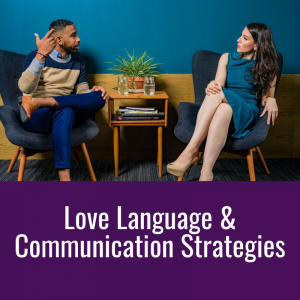 About Life Coaching and Therapy
Life Coaching and Therapy (LCAT) is a therapy and coaching practice that transforms our clients lives through our flexible. Multi-technique approach and pleasure-skills training provided by systematically-trained and licensed therapists!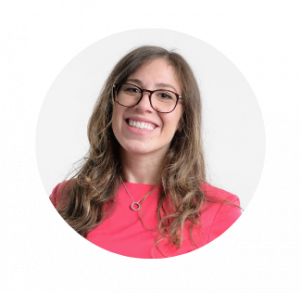 Get to know our founder and owner, Amanda Pasciucco, (a.k.a. The Sex Healer) PhD, Licensed Marriage and Family Therapist (LMFT), and an AASECT Certified Sex Therapist (CST) that has developed innovative therapy programs and therapy videos that get results.
Our team of compassionate, licensed therapists and certified sex therapists help all clients who visit us for a variety of personal, relationship, intimacy and sex problems.
LCAT provides on-site appointments, as well as video chat and text therapy programs.
Learn more about how LCAT can help improve your life at What We Do. 
https://lifecoachingandtherapy.com/wp-content/uploads/2022/11/pexels-mikhail-nilov-8730274-scaled.jpg
1709
2560
Amanda Pasciucco
https://lifecoachingandtherapy.com/wp-content/uploads/2020/12/logo-purple-horizontal.gif
Amanda Pasciucco
2022-11-11 06:22:28
2022-12-05 14:48:28
Diversity Equity and Inclusion Training Guide For Companies