Female Anal Orgasm: Learn All About It Here
As there is still not much talk around female anal orgasm, many women are curious to learn more about it and understand what to expect when having anal sex for the first time. Activities that involve anal sex are touching, fingering, licking, penetrating, and anything else that builds that sexual pleasure you feel before, during, and after anal sex. 
The great thing about anal sex is that it can be enjoyable for both men and women. Yet, when talking about female anal orgasms, there are some tricks that might help you make this experience more pleasurable for you and your sex partner. 
What Do You Need To Know About Anal Orgasm? 
When you're having an anal orgasm, it will feel like very intense, profound waves of pleasure are beginning inside of your body and radiate through it. For those who are trying anal sex, it might feel a bit uncomfortable at first because you will need time to adjust to penetration back there. It shouldn't cause you pain, however, it's vital that you feel relaxed and comfortable with the sexual activity to avoid pain or discomfort. 
Unlike vaginal sex, women will need to prepare for anal sex to have a better experience for both partners. Feeling relaxed and aroused before anal sex is crucial for both avoiding the pain and enjoying the game a bit more.
How To Prepare For Anal Sex? 
There are many ways a woman can prepare for anal sex, especially if it's her first time. Try to indulge in something that is erotic for you. If you feel more turned on, it will become easier for you to enjoy the butt play. You can watch porn or think about your fantasies you always come back to to make you feel more turned on. 
If you need to relax your body, you should consider taking a hot bath as it can help you lose your muscles and enhance blood flow to all parts. During your bath, you can give the erogenous zones a bit of rub-a-dub and play with your anus while you are washing it up. 
Another thing that might help you prepare for the anal game is practicing with a butt plug. You can do it alone or with your sex partner, it's up to you. Using sex toys like this can also give you a pretty good idea of how anal sex will feel like for you. So, make sure you are taking it slow and enjoying playing around with your butt plug. You can have your partner use it to tease your butt before actually inserting it. 
When you feel ready for your anal orgasm, make sure you communicate it with your partner and, more importantly, prepare some lube. When it comes to anal, you will notice how much difference it makes to have anal sex with and without lube. Not to mention that it's vital for anal sex safety. 
Exploring The Anal Game 
Those who are without anal sex experience tend to be very surprised when they start discovering all the diversity in anal sex. There are many moves you will like to try out once you are a member of the A-game. 
One of the most recommended ways to reach an even better anal orgasm is to have your partner licking your erogenous zones with his tongue just before the penetration. He can use the tip of his tongue to tease your cheeks before sex and then tease you around your anus. This will produce more intense ways than you could imagine.
Another way to enhance the butt hame is with your and/or your partner's fingers. Put the lube on the finger, insert it into the anus and curl your or your partner's finger upward at a pace you feel comfortable with. If wanted, you can even try inserting a second finger.
Also, you can rub the pad of the finger in a circular motion near the A-spot or P-spot. Circle slowly around that area and pick up the pace when you feel ready. You can play with the size of the circles, and also with the speed to discover what gets you faster to an anal orgasm. 
Adding More Stimulations
If there is a lot of clitoral or vaginal stimulation, you will notice the sexual pleasure growing inside you, so don't focus only on the anal game. Avoid limiting yourself, you might discover you enjoy when your partner is licking and kissing your nipples and that helps you reach a better anal orgasm.
Or, you might notice that you enjoy when your partner is stimulating your clitoris by using hands, fingers or sex toys. The entire sexual experience is very individual for each person so what works for you, might not work for your friend. 
That's why it's recommended to practice and really dedicate your time to explore more the anal game and to understand what you like and don't like. 
Why You Need A Lube?
As already mentioned, lube is quite important in anal play. Without the lube, penetrating a finger, toy, or penis might be dangerous. With a rough penetration, the skin can tear up and you also increase the risk of sexually transmitted infections. 
You can use a lube that is based on water or silicone as these two options work well with condoms and any sex toy you want to use. Many might assume that anal sex is much safer than vaginal sex because it cannot lead to pregnancy, however, STIs are possible so it's important to practice safe anal sex. 
Wrap Up
The anal game can be a lot of fun and you will probably experience some of the most intense orgasms in your life, yet don't forget to prepare your body and be safe at all times. If it's your first time, make sure you take it slow and do it with someone you trust as it will help you to relax. 
Are you ready to learn more and unlock a more satisfying experience?
Get your copy of Bliss: Proven Solutions for Improving the Female O
Get Bliss: Proven Methods for Improving Female O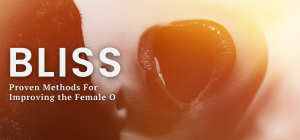 About Life Coaching and Therapy
Life Coaching and Therapy (LCAT) is a therapy and coaching practice that transforms our clients lives through our flexible. Multi-technique approach and pleasure-skills training provided by systematically-trained and licensed therapists!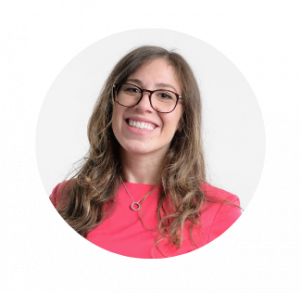 Get to know our founder and owner, Amanda Pasciucco, (a.k.a. The Sex Healer) PhD, Licensed Marriage and Family Therapist (LMFT), and an AASECT Certified Sex Therapist (CST) that has developed innovative therapy programs and therapy videos that get results.
Our team of compassionate, licensed therapists and certified sex therapists help all clients who visit us for a variety of personal, relationship, intimacy and sex problems.
LCAT provides on-site appointments, as well as video chat and text therapy programs.
Learn more about how LCAT can help improve your life at What We Do. 
https://lifecoachingandtherapy.com/wp-content/uploads/2022/01/pexels-dainis-graveris-5219032-scaled.jpg
1707
2560
Amanda Pasciucco
https://lifecoachingandtherapy.com/wp-content/uploads/2020/12/logo-purple-horizontal.gif
Amanda Pasciucco
2022-01-14 06:00:19
2023-08-25 09:43:17
Female Anal Orgasm: Learn All About It Here