Sexting Messages and Flirting – Hormones Involved in Sexting and Long-Term Monogamy
The different ways in which people get into personal relationships have evolved dramatically during the past two decades – one such method is sexting messages.
The increased and easy availability of technological instruments including cell phones, computers, video cams and has caused a dramatic effect on your social life.
One fairly novel phenomenon, which started after the flooding of new kinds of means of communication, is sexting.
Sexting refers to the receiving and sending of sexually explicit text and/or photos using your cell phones with cameras or other types of electronic devices.

Though this term is still not present in most of the academic literature, it has taken the electronic media by storm.
According to a study done by "The Kinsey Institute" in 2017, about 74% of the people in the USA have been involved in sexting, which is a phenomenal increase from 2012.
A study conducted by Indiana University in 2019 examined sexting behaviors and attitudes including those involving sexually explicit images and messages. This sample included more than 5,000 single adults in the age group 21 and 75 years.
Of the people who were surveyed, 21% reported that they sent sext messages, while 28% reported that they received them. Moreover, 16% of them reported that they sent sexually explicit photos, while greater than 23% disclosed that they received sexual photos. It was also found in the study that most of the sexting occurs between couples who already had an established relationship. Furthermore, out of the people who sent sext messages, 78% of females and 66% of males did it to flirt with their partner.
If you have ever received sexual content on your phone, then you may have noticed that your mind starts racing and your body begins to buzz all over within a few seconds of scanning it. Have you ever pondered over the question that why sexting or sending and receiving sexual content turns you on?
There are many scientific reasons to explain the reason behind this.
The changes that take place in your brain when you receive sexual content or a sexting message
You may think that sex begins in the body; however, it begins in the brain. Common triggers that stimulate your brain and excite you can include hearing your partner's voice saying dirty words, seeing a sensuous image, or smelling your partner's cologne.
Sexting messages is no different!
When you get a sext, the brain stimulates the various neurochemicals and hormones of pleasure such as dopamine. In women, the hormone oxytocin is also stimulated. This hormone that plays a vital role in motherhood and intensifies the feelings associated with joy and happiness of closeness.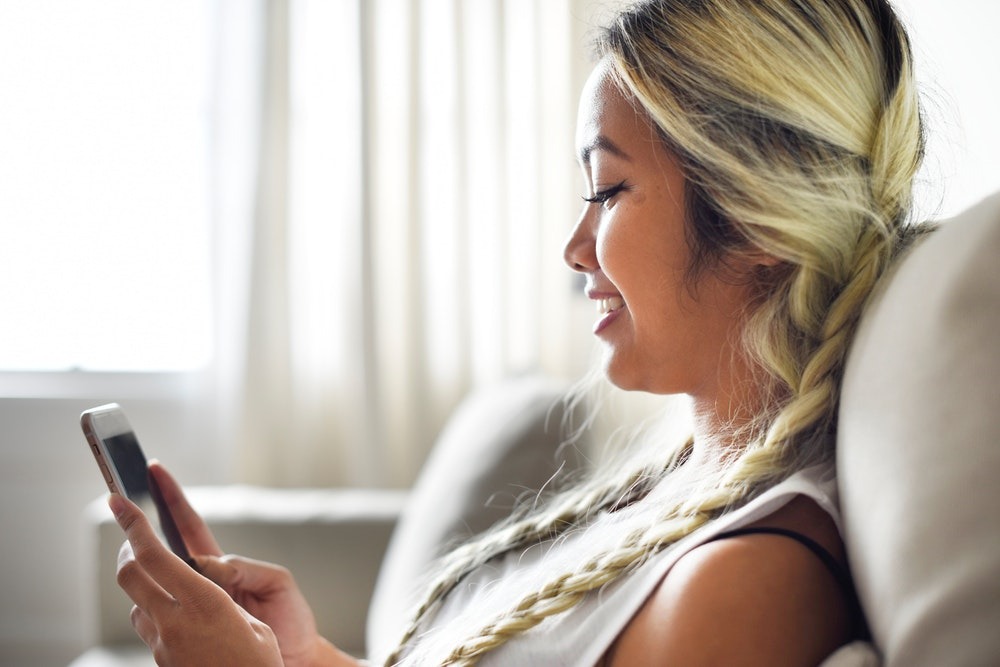 When you combine closeness and pleasure, you may get aroused sexually, even from sending and receiving sexual content or sexting. In males, the vasopressin hormone helps in increasing sexual pleasure.
Dopamine helps your brain in recognizing a reward you can get by doing something and then in taking action to fulfill it. It is also somehow associated with addiction. You get a sext – it creates good feelings, and immediately you crave more. Hence, the moment your phone rings or makes a sound, you want to pick it up instantly.
Why do you turn on physically during sexting messages?
According to health experts, sexting acts as a powerful physical turn-on as you can get without removing your clothes. While participating in sexting you can behave in a manner with your partner that you may not be ready to act out yet. Furthermore, it does not require you to worry about providing enough physical pleasure to your partner. Your sexting partner is not present in the same room, therefore, you won't be pressured to reach orgasm or letting your partner finish. Sexting is involvement in sexual responsiveness that is worry-free.
Apart from this the digital seduction, sexting has other benefits too. According to a 2018 study printed in the journal "Computers in Human Behavior," individuals who sext on a regular basis with their respective partners had better sexual satisfaction and sex lives in comparison to those individuals who didn't sext. Hence, sexting may come with major rewards in your relationships.
Why sexting turns on some more than others?
Most of you may appreciate sexting occasionally, but just like any other thing related to sex, it may turn-on some people more than others. More than just the hormones, it's related to the comfort level you have with your sexuality and how vocal you are about it. You may feel awkward while sexting; for instance, it may feel scary to reveal your sexual fantasies to your partner. You may feel too embarrassed and vulnerable by uncovering your secret desires to them.
Furthermore, you should have enough comfort level with your partner to whom you are sexting. For instance; you may find it easier to send a provocative sext to your long-term partner in comparison to a person you met at a bar recently.
The hormones involved in long-term monogamy
According to research conducted at the "Bonn University Medical Center," situated in Germany and published in the journal "Proceedings of the National Academy of Sciences," oxytocin is the hormone that results in monogamy in humans. Oxytocin stimulates the reward system of your brain on viewing your partner, increasing the attractiveness of the partner; thereby, strengthening monogamy.
During the study, 40 men who had a permanent relationship with their partner were shown photographs of their female partners and also photographs of other females.
They were also given oxytocin via nasal spray and a dose of placebo after a gap of some days. It was found that oxytocin stimulates the brain's reward center of the men while seeing their partner's photo, and they found them more attractive in comparison to other females.
Scientists also looked at the effects of oxytocin on men when they looked at photographs of female colleagues at work and acquaintances. However, it was found that familiarity was not enough to activate the brain's reward system by oxytocin. To put it differently, to cause the oxytocin hormone's bonding effect, being familiar with a female is not sufficient; both the partners should be in a loving and long-term relationship.
References
Get your guide to connect more today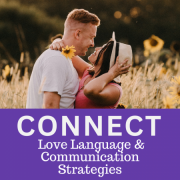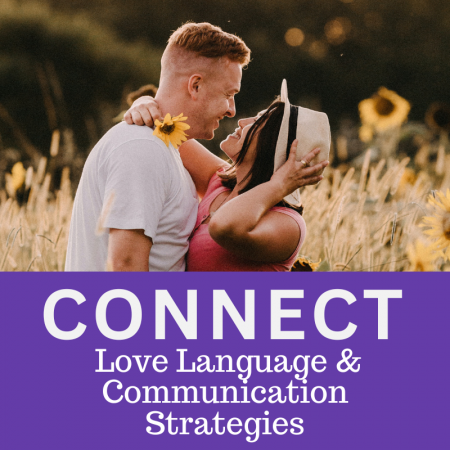 About Life Coaching and Therapy
Life Coaching and Therapy (LCAT) is a therapy and coaching practice that transforms our clients lives through our flexible. Multi-technique approach and pleasure-skills training provided by systematically-trained and licensed therapists!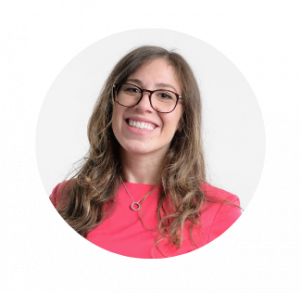 Get to know our founder and owner, Amanda Pasciucco, (a.k.a. The Sex Healer) PhD, Licensed Marriage and Family Therapist (LMFT), and an AASECT Certified Sex Therapist (CST) that has developed innovative therapy programs and therapy videos that get results.
Our team of compassionate, licensed therapists and certified sex therapists help all clients who visit us for a variety of personal, relationship, intimacy and sex problems.
LCAT provides on-site appointments, as well as video chat and text therapy programs.
Learn more about how LCAT can help improve your life at What We Do. 
https://lifecoachingandtherapy.com/wp-content/uploads/2019/09/WhatsApp-Image-2019-09-27-at-13.19.45.jpeg
426
640
Amanda Pasciucco
https://lifecoachingandtherapy.com/wp-content/uploads/2020/12/logo-purple-horizontal.gif
Amanda Pasciucco
2019-09-30 21:27:49
2023-08-30 16:33:23
Sexting Messages and Flirting – Hormones Involved