How to Save Your Marriage
We are here to give you strategies on how to save your marriage from a doomed fate. 
There comes a point in marriage when things start to turn a bit sour, and your relationship or marriage ceases to be the 'happily ever after setting' it once was. 
At such junctures, where the intimacy you once had with your partner starts to fizzle out, there are a few ways we want to teach you on how to save your marriage: 
Focus on positives 

Don't live in the past

Don't forget the good

Talk and listen to your spouse

Be determined and seek help

Learn when to end the marriage
Focus on Positives
Your marriage may not be as bad as it seems. Surely, there has got to be an element of positivity still present in your relationship with your spouse.
However, with the myriad of negativities currently overwhelming you, these good sides may be difficult to recognize. Here comes the effort you'll be making to save your marriage – paying more attention to the good parts.
So, instead of being upset that your spouse is not making as much effort in footing the bills as you are, be grateful that they are also trying their best to see that the bills are paid.
Don't Live In the Past
Maybe your marriage ceased to be blissful after you discovered a not-so-pleasant-thing about your spouse. It could also be that somebody cheated or disrespected the other. Whatever the case may be, you have to let go – if saving your marriage is your goal.
If you keep dwelling on what was done to you in the past, you may never get to experience a blissful future in your marriage. Accept whatever has happened between you and your spouse, forgive, and stay committed to the course of trust and intimacy.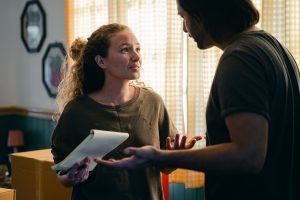 Don't Forget the Good Things of Yesterday
You must indeed learn to forget whatever hurt you in the past to save your marriage. Yet the things that brought sunshine to your union should not be forgotten with the past.
In fact, conflict and the arrival of children can sometimes get in the way of the intimate things you did with your spouse early in your marriage. Now maybe the right time to start doing those things again.
What are those things you did with your spouse that got you attracted to them? What did they do to brighten your existence, and make you appreciate them more?
This point is the best time for you and your partner to remember those things, and work your way around reviving them in your relationship.
Talk to Your Partner and Listen to Them
Sometimes, what you think is a huge, deliberate effort to offend you may be a simple omission by your partner. They may not even be aware of the void that is gradually replacing the love in your marriage.
To help salvage trust and friendship in your marriage, try talking with your partner, and listen to what they have to say. When they open up about their view towards the matter, also make effort to see things from their perspective. This way, you'll avoid assumptions and re-establish a partnership with your spouse.
Be Determined Not to Let Go
At the point where a marriage starts to need fixes and salvage, it can be quite difficult not to think about ending it. Yet if you would rather learn how to save your marriage, you will have to be strongly determined to do so.
You and your partner have to both understand that marriages – just like every other human relationship – will experience tough periods and moments without harmony.
This understanding will help you to stay committed to the institution of marriage even when it seems like the hardest thing to do.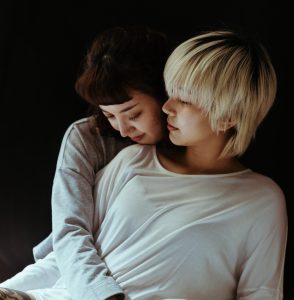 It Could be Time to Lean Away
When your spouse is no longer meeting your clear expectations, trust and intimacy may dwindle in your marriage. Similarly, if you are overly dependent on your partner, you may start to feel neglected when they frequently fail to meet your needs.
At this point, it will be wise to lean away – not disconnect.
Start to think about doing some of those things yourself, and also consider the fact that your partner is a human being too. It could be that the responsibility is simply weighing them down, and it may not have crossed their minds to talk to you about it.
Maybe You Need to Change
One interesting thing about conflict – in marriage, and life – is that the blame is always on the other person. Only a few people would first consider looking inward in a bid to settle a conflict.
If you're out to save your marriage in the face of a dilemma, try to consider the different ways you could be doing things wrongly. Maybe your responses at different instances were somewhat uncalled for. Or you are probably expecting too much of your spouse.
Simply take out some time to properly analyze the role you're likely playing to alleviate the state of things in your marriage.
Take a Break If You Need to
Without considering or threatening your spouse with divorce, you may want to consider giving your partner some time to come around. Ideally, this period shouldn't be unreasonably long, and should not come as a way of paying your spouse in their own coin.
Simply consider this break as a time for you and your partner to think deeply about your relationship. It should also be a time to reevaluate and restructure things in your marriage.
Think about the Future
Your spouse and their behavior may not be reason enough for you to pick up the pieces of your marriage. Your children, the things you've built together, as well as the plans you have for the future can give you the strength to do so.
Think about the effects a divorce or separation would have on your kids and your intended future. In the end, you'll realize that separation may not be the right answer to your marital troubles.
Conclusion
Marriage is a union between two adults – who, ideally, are mature enough to decide as they committed on their wedding day. Hence, the decision to save your marriage can be made and worked upon by you and your partner.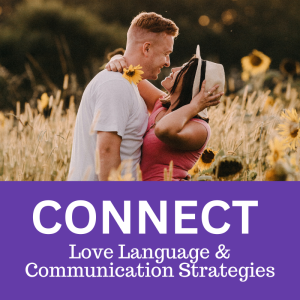 About Life Coaching and Therapy
Life Coaching and Therapy (LCAT) is a therapy and coaching practice that transforms our clients lives through our flexible. Multi-technique approach and pleasure-skills training provided by systematically-trained and licensed therapists!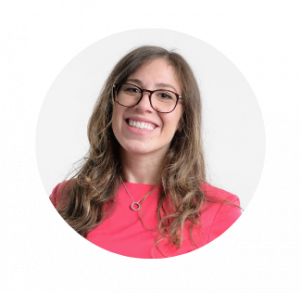 Get to know our founder and owner, Amanda Pasciucco, (a.k.a. The Sex Healer) PhD, Licensed Marriage and Family Therapist (LMFT), and an AASECT Certified Sex Therapist (CST) that has developed innovative therapy programs and therapy videos that get results.
Our team of compassionate, licensed therapists and certified sex therapists help all clients who visit us for a variety of personal, relationship, intimacy and sex problems.
LCAT provides on-site appointments, as well as video chat and text therapy programs.
Learn more about how LCAT can help improve your life at What We Do. 
https://lifecoachingandtherapy.com/wp-content/uploads/2020/11/How-to-Save-Your-Marriage-scaled.jpg
1707
2560
Amanda Pasciucco
https://lifecoachingandtherapy.com/wp-content/uploads/2020/12/logo-purple-horizontal.gif
Amanda Pasciucco
2020-11-23 07:22:51
2023-11-17 14:56:31
How to Save Your Marriage