Amanda Pasciucco was interviewed for a Playboy magazine article about sexual choking.
So You're Into Choking…
Written by
One of the common questions I'm asked, both as a woman and the Playboy Advisor, goes something like this: "My girlfriend is into choking. What's up with that?"
As someone who occasionally enjoys a little light gripping of the neck, that question is something worth exploring because, to be honest, I don't have the answer. In fact, the question alone brings up feelings of internal shame and embarrassment. Is there something wrong with me? I'm not alone in my confusion. As one man told me for this story, "I like choking, but question women who want to be choked too hard. That's not because I'm judging, but because I wonder why anyone would want to feel like they're about to die?"
To come to grip with this increasingly popular sex act—which in its varying forms ranges from breathplay to erotic asphyxiation—I decided to speak with six experts on the subject.
One thing that stood out right away is this important warning: Erotic choking is dangerous no matter your level of engagement or expertise. Before we dive into the physiological and psychological factors at play, let's start with safety.
Across the board, experts urges extreme caution "We get a lot of mixed messages because of the depiction of it in porn," says certified sex therapist Kimberly Resnick Anderson, "but sexual choking or breath play is really dangerous. Even in the BDSM community, it's never safe. There is always a lethal risk." "Because of the risk, the absolute safest way to practice this activity is to keep it as a fantasy," Heather McPherson, a licensed marriage therapist explains. "Breath play, erotic choking and erotic asphyxiation are generally terms recognized under the umbrella of edgeplay. This type of activity is recognized as high-risk even for experienced individuals." And clinical sexologist and psychotherapist Kristie Overstreet says, "The only way to ensure safety is to not participate in this at all."
But if you still insist on experimenting with breath play, certified sex therapist and author Amanda Pasciucco says to "take a class on the subject. Choking is an easy way to have fun and explore with a partner, but there is definitely a safe way and a dangerous way to choke. Whatever you do, do not put pressure on the trachea."
McPherson advises, "the person performing this activity should be trained in CPR, highly educated in the physiological effects and keenly aware of the risk involved. It's important to stay attuned to your partner's responses and to communicate to each other throughout the experience. Discuss all of this long before play takes place and establish a verbal safe word and non-verbal safe action."
---
So what exactly is going on physiologically when a person gets choked? Well, you're literally robbing your brain of oxygen. "This could bring about a lucid, semi-hallucinogenic state. Hypoxia can occur if you reduce oxygen intake or if you reduce blood flow to the brain. It can make a person lightheaded, giddy and can allegedly intensify an orgasm," explains McPherson. The rush of oxygen after the release of a choke timed with climax can create "a different kind of orgasm that isn't replicated in vanilla sex or masturbation," says Overstreet. "The pleasure-seeking center of the brain gets pushed into overdrive during erotic choking. Pushing the limit and walking the thin line between breathing or not breathing can send a powerful surge of endorphins throughout the body."
The psychological effect of erotic choking is almost more powerful than the physical, although the interplay of sex and death and chemistry is what makes this practice so intoxicating. One man confessed to me, "I'm in to it giving but I hate receiving—talk about control issues." A woman said, "For me, it gives me the ability to just lose control for a little while. I feel like I'm always in such control of whatever I'm doing it's nice to be able to release and let someone else have the ability to take over for those few moments."
This woman's experience reflects a pattern observed by the experts working with thousands of individuals for decades. "For women who are being choked, it's liberating to give up control and trust someone with your life," says Anderson. "For men who enjoy choking it's about what a woman is willing to let him do and the fact that this woman trusts him with her life. Both sexes get off on getting as close to death as you can—and cheating it."
"Through my years of experience with my private practice I have learned a great deal about the correlation between one's sexuality and their beliefs and attitude on death. An example: many individuals who fear death have a fear of sex. One's own relationship to death is almost always reflected in one's sexuality. This includes fetishes such as erotic choking," says Dr. Stephanie Hunter Jones.
"Often, we do things sexually because we know it turns our partner on. That fact in and of itself can be a turn on for us—knowing that we (our bodies) are supplying the pleasure," says Dr. Debra Laino. "The control of taking someone's life (breath) away and then giving it back to them is exhilarating for some. For some it is the depth of love making, which includes a different level of trust and intimacy."
The vast majority of the 30 women I interviewed enjoyed an occasional light erotic choke, but that seems to be the threshold for most women; less than a third of them express an interest in exploring anything beyond that such as ties or a full choke. My girlfriend summed it up in a nutshell when she said, "Powerlessness, trust and pleasure."
The BDSM community's mantra is "Safe, Sane and Consensual." One man broke that down saying, "For me, as an element of a power play, erotic choking can be fun. As someone who is dominant in the bedroom, I can be into choking with a few essential things in mind: a suggestion by my partner that it is desirable; establishment of a safe word and safe action (three taps on my hip or a pillow; and sufficient awareness of human anatomy. Always focus pressure on sides of neck and avoid pressure to trachea."
It's the latter that you must take precautions with during breath play. It's all too easy to accidentally cause real injury while role-playing. In order to avoid injuries and misunderstandings, make sure it's always consensual; if a man I didn't know that well started choking me, it would scare the shit out of me.
Make sure you do your homework. Find an expert to teach you the correct way to engage in breath play. Many local sex-toy shops offer classes in various forms of kink and there are many "experts" online—but as you would when shopping for any kind of expertise online, exercise caution and be discerning about whom you might meet in real life.
"This can be a dangerous pleasure. Never use alcohol or drugs when engaging in this play," says Jones. "Remember, this type of play can become highly addictive and as with all addictions, can leave an individual with a craving of needing more and more to satisfy them."
But if just reading this piece gives you a half chub, there's nothing wrong with you. If you want to explore it, that's perfectly natural, and I highly recommend it—but do so with caution.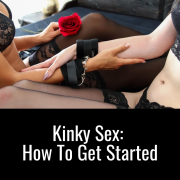 About Life Coaching and Therapy
Life Coaching and Therapy (LCAT) is a therapy and coaching practice that transforms our clients lives through our flexible. Multi-technique approach and pleasure-skills training provided by systematically-trained and licensed therapists!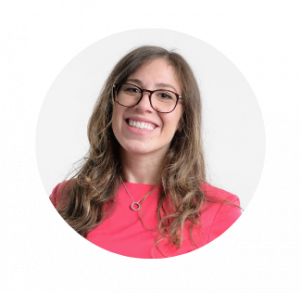 Get to know our founder and owner, Amanda Pasciucco, (a.k.a. The Sex Healer) PhD, Licensed Marriage and Family Therapist (LMFT), and an AASECT Certified Sex Therapist (CST) that has developed innovative therapy programs and therapy videos that get results.
Our team of compassionate, licensed therapists and certified sex therapists help all clients who visit us for a variety of personal, relationship, intimacy and sex problems.
LCAT provides on-site appointments, as well as video chat and text therapy programs.
Learn more about how LCAT can help improve your life at What We Do. 
https://lifecoachingandtherapy.com/wp-content/uploads/2017/11/playboy-bunny.jpg
897
1200
Amanda Pasciucco
https://lifecoachingandtherapy.com/wp-content/uploads/2020/12/logo-purple-horizontal.gif
Amanda Pasciucco
2017-11-09 17:53:15
2023-08-30 16:11:26
Sexual choking uncovered in Playboy