Prepare for Marriage: Navigating a Shared Life Without Prior Cohabitating
When you prepare for marriage, you need essential steps for a successful union when you haven't lived together. This marks the union of two individuals on a journey of shared growth, companionship, and love. 
If you are about to get married and have never lived with your partner before, you might be wondering how to get ready. Even though not living together before marriage comes with its own set of challenges, it is still possible to build a strong foundation for a long-lasting and happy marriage. 
Here are some important things to think about:
Communicating in an open and honest way:
Effective communication is the key to a happy marriage or any other relationship. Start by talking about what you want, what you value, and what you want your future to look like. Talk about things like finances, chores, and personal space to make sure you are on the same page. When people talk honestly about possible problems and conflicts, they can avoid misunderstandings in the future. Conflicts are a natural part of any relationship. Learning how to address disagreements respectfully and find solutions together is key. Focus on active listening, empathy, and compromise rather than winning arguments.
Pre-Marital Counseling:
If you have never lived together before, it can be very helpful to talk to a professional marriage counselor. A therapist can help you deal with possible problems, give you tools for better communication, and teach you how to handle disagreements in a healthy way. Premarital counseling provides a safe environment for couples to explore their relationship dynamics and better understand one another's needs.
Quality Time Together:
Even if you have never lived together, spending quality time with your partner in a variety of settings can reveal their habits, preferences, and behaviors. Plan weekend trips, shared hobbies, and other activities that simulate living together. This can help you see how well you two work together and whether any adjustments are necessary.
Talk about Money:
Marriages frequently experience stress from financial issues. Engage in frank discussions about the ways in which the two of you intend to co-manage your finances, as well as your financial objectives and responsibilities. Putting together a spending plan, having a conversation about how we spend our money, and paying down any debts we may already have are all steps that can help prevent future arguments over money.
Practice Compromise and Flexibility:
Compromise and adaptability are necessary when living with another person. Your routines, habits, and preferences will accompany your marriage. Harmony requires adaptability to each other's needs. Therefore, adjusting to a shared life takes time. Be patient with each other as you navigate through the ups and downs of living together for the first time. Understand that both of you will have moments of adjustment and vulnerability.
Define Personal Space:
Even in marriage, maintaining individuality is essential. Discuss and establish clear boundaries for personal space, such as private spaces for work or recreation. Relationships can become healthier and more harmonious if both parties respect each other's need for privacy. While you're entering a partnership, it's essential to maintain your sense of self. Nurture your own passions, friendships, and hobbies. A healthy balance between your individual identity and shared life will contribute positively to your marriage.
Plan Household Responsibilities:
Dividing household chores and responsibilities is vital to maintaining a smoothly running household. Discuss and assign tasks based on each other's strengths and preferences, ensuring that both partners contribute to the shared space.
In conclusion
While not living together before marriage may present unique challenges, it's entirely possible to build a strong and fulfilling partnership. 
The key to preparing for a shared life without prior coexistence is open communication, mutual respect, and a readiness to adapt. You can create the framework for a devoted and fruitful marriage that thrives on connection, teamwork, and growth by following these crucial steps.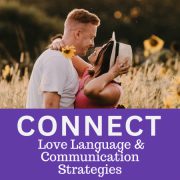 About Life Coaching and Therapy
Life Coaching and Therapy (LCAT) is a therapy and coaching practice that transforms our clients lives through our flexible. Multi-technique approach and pleasure-skills training provided by systematically-trained and licensed therapists!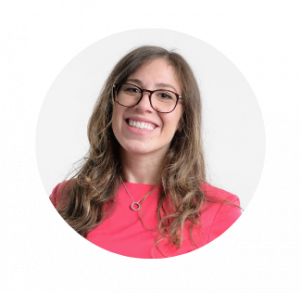 Get to know our founder and owner, Amanda Pasciucco, (a.k.a. The Sex Healer) PhD, Licensed Marriage and Family Therapist (LMFT), and an AASECT Certified Sex Therapist (CST) that has developed innovative therapy programs and therapy videos that get results.
Our team of compassionate, licensed therapists and certified sex therapists help all clients who visit us for a variety of personal, relationship, intimacy and sex problems.
LCAT provides on-site appointments, as well as video chat and text therapy programs.
Learn more about how LCAT can help improve your life at What We Do. 
https://lifecoachingandtherapy.com/wp-content/uploads/2023/09/Prepare-for-Marriage-scaled.jpg
1824
2560
Amanda Pasciucco
https://lifecoachingandtherapy.com/wp-content/uploads/2020/12/logo-purple-horizontal.gif
Amanda Pasciucco
2023-09-18 05:08:51
2023-09-18 05:08:51
Prepare for Marriage: Navigating a Shared Life Without Prior Cohabitating