Eight Relationship Goals for the New Year
Are you ready to start making your New Year's Relationship Goals? Yes, it's that time of year when we all start thinking about resolutions. 
Don't let the Debbie Downers in your life make you think resolutions are lame. What's not to love about a little self reflection and a bit of planning… especially in the name of romance!
Another variation of having a new year's resolutions is to say you have GOALS. Although the end of each year is a convenient time to think about the year that's gone by, it is important to examine quarterly what you'd like to accomplish moving forward.
If you're not in the habit of setting goals, give it a try. 
There's something magical about writing down your hopes and aspirations. They tend to come true! 
Not just by luck, the act of verbalizing and documenting relationship goals commits us subconsciously. We speak our vision into being.
Relationship Goals
We're not here today to talk about getting in the gym more often or getting that raise at work. Those are great, and if it's something you want to shoot for, go for it. Today, we are here to talk about relationships.
We spend so much time focusing on falling in love and finding the right person, but we don't focus enough on what it takes to stay in love or even fall deeper into love. Yes, there are levels to emotional connection in relationships that take effort but are so, so worth it.
Whether you and your partner are stuck in a rut and need to ignite your sex life, or you're looking to take things in your relationship to the next level, here are 8 relationship resolutions to consider heading into 2020.
Work on Yourself
We all catch ourselves wishing our partner would lose a little weight, spend less time on their phone, or quit smoking. It's easy to project our wishes on other people. New Year's isn't the time for projecting our wishes on other people, it's time to focus on ourselves.
It's fine if you want to commit yourself to certain standards. Saying you resolve to not date anyone who smokes is much different than a resolution to help your current partner quit. The sooner you realize you can't change other people, the better. Emphasize self-improvement and get a better perspective on what you can control.
Dedicate Time to Each Other
We get it. It's easy to get in a zone where you take each other for granted. Life throws so much at us that it can be easy to forget why we're together sometimes. The only way to beat back the complacency that creeps into relationships is by spending time with your partner to remember what it is you love about them.
And guess what? You'll probably be surprised when you do. People change. The person you're with now is different than the person you first fell in love with one, five, or fifteen years ago. Spending time alone together is a process of continual learning where you connect with your partner and discover new parts of them you didn't know before.
Make Sex a Priority!
In 2020, sex should be on your mind! Physical intimacy is a huge component of a relationship's well-being. If sex has become a bit drab, make it a New Year's relationship resolution to spice things up between the sheets.
Check out my video on "How to Seduce Your Spouse" 
Buy some sex toys, lingerie, or whatever else will get you or your partner in the mood. Try out a bit of role-playing, light BDSM, or some other way to change things up so it's not the same old every time.
Support Your Partner
Remember that time your partner said they wanted to quit their job to pursue art? Or that one year they said they wanted to take up cooking lessons? Resist the urge to be negative or critical when your partner wants to try something new. After all, they're probably thinking about 2020 resolutions too.
Instead of resisting or poking fun, resolve this year to lend support to your partner with whatever they want to pursue. When your partner feels more fulfilled, you'll be happier too.
Get Your Finances in Order
If you're married or in a long-term committed relationship, odds are you've fought over money in the past. Financial stress is one of the main challenges to relationships.

When the finances are a mess, it has a direct impact on how happy the two of you are.
Resolve in the new year to pay down debt, save a bit more, and spend on activities that will benefit your relationship. When you don't have to spend so much time worrying about the bills, you have more mental space to give to the person you love.
Give Therapy a Try
If you haven't tried couple's counseling yet, make 2020 the year you finally give it a shot. Couple's counseling isn't only for people struggling in a relationship. Even if things are great, you can benefit from seeing a licensed therapist.
Counseling is a great way to arm yourselves with communication tools for when any challenges arise. Counselors  also help you practice empathy and see things from your partner's perspective.
Text therapy is a secure and convenient way to get frequent and intensive coaching from any location. 
Implement a No-Phone Zone
Have you ever tried to bring up something serious with your partner, only to have them staring down at their phone? It's deflating and chances are you're not innocent either. More and more families and couples are instituting a no-phone zone to help people pay more attention to each other.
In a February 2019 article, Sehar Shoukat wrote that, "Excessive use of smartphone paired with negative attitude and feeling of anxiety and dependency on gadgets may increase the risk of anxiety and depression…". The more we can push away from our phones, we can interact with people we love and improve our overall moods. 
Set a part of the house as a no-phone zone, or tell yourself that after a certain time, there's no more phone or screens allowed. Instead of scrolling through social media, you'll have more time to listen to your partner and engage one on one.
Set a Goal Together
Relationships, like life, are about growth and progress. No matter who we are, we all feel stunted if we're stalled in life. We need hobbies, work, or some other project to give us meaning.
Set a goal with your partner that's something you are both interested in. Be careful, because you need to make sure the goal is something you both want to do. The goal cannot just be something one of you wants to do, and the other tags along. When you do something together you'll build more common interests. Down the road those interests will be the thread that holds the two of you together.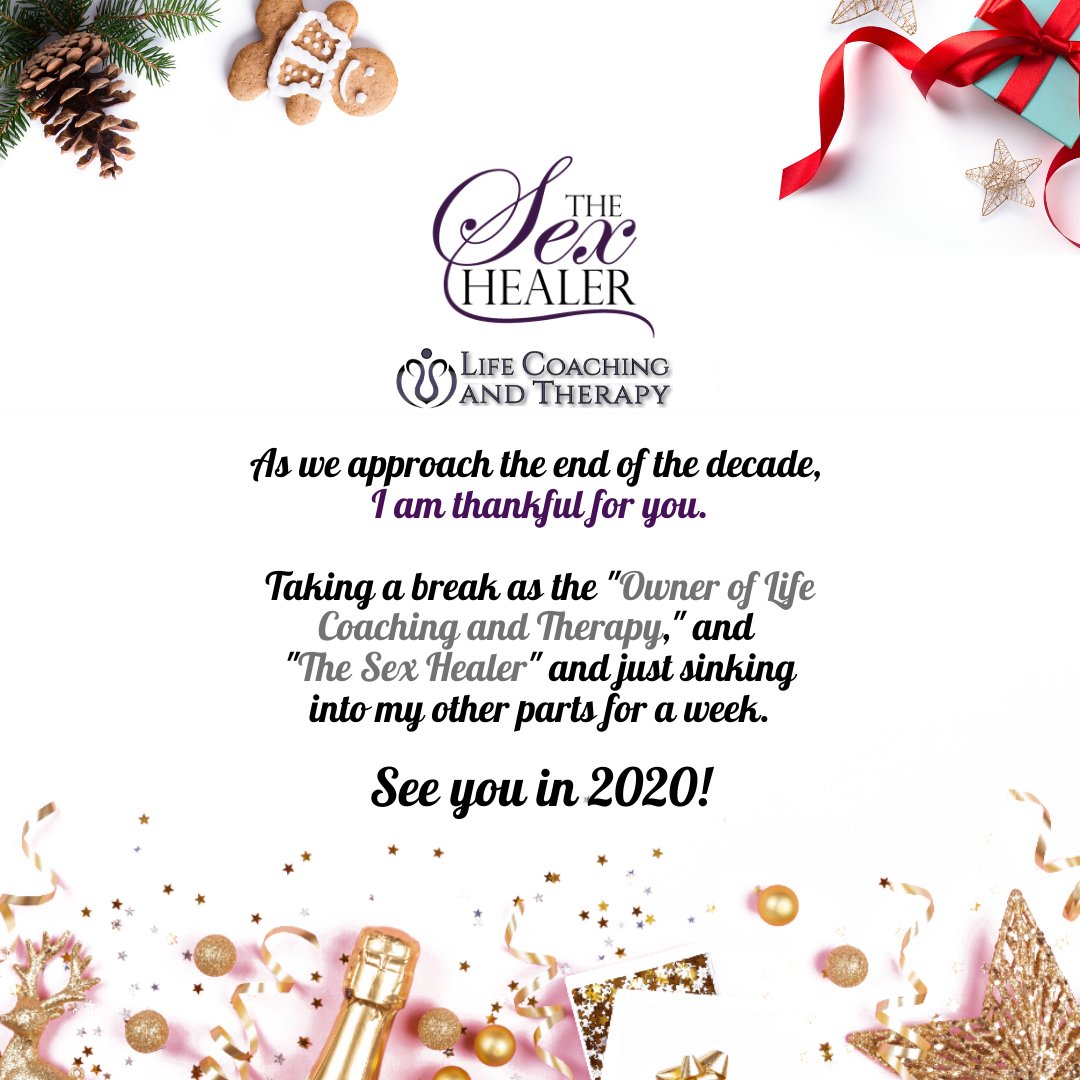 You can get more free content on relationship and sex tips by checking out my Youtube Channel – The Sex Healer. 
If you know someone that would benefit from this information, feel free to share it.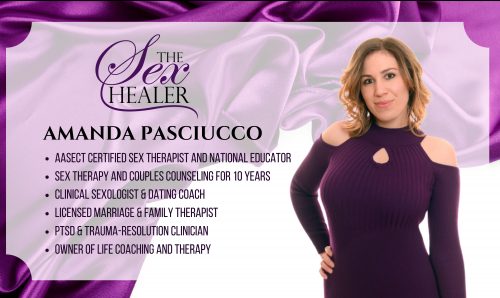 Life Coaching and Therapy (LCAT) is a relationship coaching and sex therapy practice that transforms our clients lives through our flexible, multi-technique approach and pleasure-skills training provided by systemically-trained and licensed therapists! 
Our team of compassionate, licensed therapists and certified sex therapists help Millennials and Baby Boomers alike who visit us for a variety of relationship, intimacy and sex problems. 
LCAT provides on-site appointments, as well as video chat and text therapy programs. For clients hoping to take their intimate lives to the next level through personalized coaching on YOUR terms, learn more about our Text Therapy Program.
Learn more about how LCAT can help improve your life at What We Do. 
Call or text us at 203-733-9600 or make an appointment.
https://lifecoachingandtherapy.com/wp-content/uploads/2019/12/36.jpg
342
774
Amanda Pasciucco
https://lifecoachingandtherapy.com/wp-content/uploads/2020/12/logo-purple-horizontal.gif
Amanda Pasciucco
2019-12-30 08:08:41
2019-12-30 09:26:58
Eight Relationship Goals for the New Year