Sex After Breast Cancer: How It Affects Your Life? 
Sex after breast cancer is probably one of the uncomfortably awkward topics to discuss with your partner, let alone with someone else. Even though you may not be aware of the problem or the solution, you are quite aware that something has changed and is affecting one more area of your life – your sex life. 
For many reasons, many women report having less sex than they did before cancer. The breast cancer experience causes your body to slow down. Many things take longer, such as becoming interested in, initiating, and concluding sexual activity.
If you're facing the sudden onset of menopause, sex may be uncomfortable or even painful. Undoubtedly, it's not surprising that you currently have less sex. Between the time of diagnosis and the end of treatment, many women just like yourself may have had little to no sex. 
Yet, none of this solves your situation. It's nice to know you're not alone in the boat, however, what is there to do? What can you do to go back to how things were or even better? 
Accepting Your Body During and After Treatment
The first step to becoming more sexually active and, more importantly, feeling good about it is to learn how to accept your body and everything that is affecting it through this experience. Many women with breast cancer deal with changes in their looks as a result of their treatment in addition to the emotional, mental, and financial burden that cancer and its treatment can create.
Hair loss is one change that might only last a short while. However, even minor adjustments can have a significant impact on how a woman feels about herself. Women have a variety of options, such as wigs, hats, scarves, and other accessories, to help them deal with hair loss. As an alternative, some people decide to utilize their baldness as a sign of surviving breast cancer.
Other alterations, such as the complete or partial loss of a breast (or breasts) following surgery, might be permanent. While some women may opt not to have reconstructive surgery to rebuild the breast mound, others may. You can choose whether or not to use a breast shape or prosthesis if you opt against having breast reconstruction.
Re-Building Sexuality in Your Relationship
After breast cancer, you can be worried about your sexuality. Some women may feel less confident in their bodies as a result of physical changes, particularly those following breast surgery. The damaged breast could lose its feeling. Your hormone levels may vary as a result of various breast cancer therapies like chemotherapy and hormone therapy, which could impact your sexual interest and/or responsiveness.
Relationship problems are also crucial. Your partner could be concerned about how to show their affection after therapy, particularly after surgery. However, breast cancer can be an opportunity for relationships to grow, particularly when both spouses participate in decision-making and receive treatment.
Accept the Loss of Your Sexual Desire
As much as sex is important for couples, it can be replaced until you feel interested in it again with different types of physical intimacy. You can kiss, hug, touch, massage each other, or find other ways to be intimate with your partner. 
It's completely expected to lose sexual desire for weeks or months, and you can explore other ways of reconnecting with your partner, which ultimately might even help you find your sexual appetite again. 
That said, if you think it's been too long and you are willing to work towards having more sex with your partner now, you can also consider going to therapy and discussing it with a mental health professional. 
Understanding What Sex Means For You Now
Set aside some uninterrupted time for you and your partner when you feel ready to increase or resume sexual activity. It could be beneficial to reflect on what you and your partner now desire from sexual closeness and look into new approaches on how to do that.
At this moment, communication amongst each other is crucial. You both need the chance to express your feelings and get to know one another. Talking about sex may not always be simple, so it may be easier to do so somewhere you both feel at ease, perhaps outside the bedroom.
You may need to consider experimenting with other sexual positions as a result of your treatment's side effects. That may be due to pain or discomfort or a desire to avoid drawing attention to a specific body region. Menopausal symptoms, for example, can have an impact on your sex life.
Tips for Having Sex Again
A few tips might help make the sexual experience more enjoyable for you and your partner. However, not all of them will work for you as every person is unique, and their journey can differ significantly from another person's journey. 
1. Start fresh.
Avoid comparing your current situation to what it was before receiving your breast cancer diagnosis. Accept the changes brought on by breast cancer, and also accept it may take some time and patience to feel good about what you see in the mirror.
2. Apply moisturizers or lubricants.
Regular use of a vaginal lubricant or moisturizer will lessen dryness and aid to prevent pain. Also, it might be useful to have something else to focus on while heating things instead of wondering how your body looks and how your partner sees you. 
3. Explore your body.
To start, it may be helpful to examine your body independently. You could want to use a vibrator or your fingers. Utilizing vaginal lubrication might be beneficial. This might assist you in determining what types of touch are still pleasurable and where they cause pain.
4. Exercise your pelvic floor.
Exercises for the pelvic floor improve blood flow to the vaginal region, which can heighten sexual arousal and relax these muscles.
5. Be patient.
Initially moving slowly could be beneficial. Consider your energy level and the degree of intimacy that you find comfortable. There might be useful things to think about, including using painkillers if necessary.
6. Create a calm atmosphere.
Setting the proper mood could reduce your tension and boost your confidence. An inviting and seductive ambiance can be created with the use of lighting, music, or aromatherapy products.
Conclusion
Whatever you do, try to remain a positive attitude. As you're aware that you're going through recovery after cancer and the treatment, your sex life will need to go through recovery on its own. If you allow yourself to be patient and kind to yourself, you might notice that your sexual desire comes back before you expected it. Lastly, enjoy every moment with your partner because sometimes a hug means more to you than sex – and that is something you should be aware of when rebuilding intimacy with your partner. 
Check Out All Our Additional Therapy Video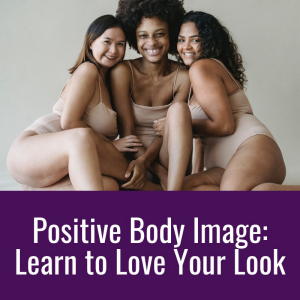 About Life Coaching and Therapy
Life Coaching and Therapy (LCAT) is a therapy and coaching practice that transforms our clients lives through our flexible. Multi-technique approach and pleasure-skills training provided by systematically-trained and licensed therapists!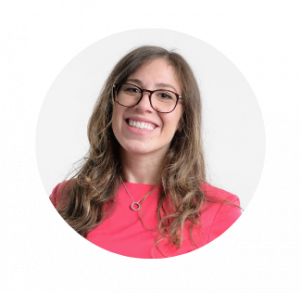 Get to know our founder and owner, Amanda Pasciucco, (a.k.a. The Sex Healer) PhD, Licensed Marriage and Family Therapist (LMFT), and an AASECT Certified Sex Therapist (CST) that has developed innovative therapy programs and therapy videos that get results.
Our team of compassionate, licensed therapists and certified sex therapists help all clients who visit us for a variety of personal, relationship, intimacy and sex problems.
LCAT provides on-site appointments, as well as video chat and text therapy programs.
Learn more about how LCAT can help improve your life at What We Do. 
https://lifecoachingandtherapy.com/wp-content/uploads/2022/09/pexels-antoni-shkraba-5588323-scaled.jpg
1707
2560
Amanda Pasciucco
https://lifecoachingandtherapy.com/wp-content/uploads/2020/12/logo-purple-horizontal.gif
Amanda Pasciucco
2022-09-12 05:49:17
2023-08-28 05:29:26
Sex After Breast Cancer: How It Affects Your Life?