Trauma Treatment: Best Types of Therapy
One type of treatment that can assist you in coping with your emotions to a traumatic incident is trauma therapy. Trauma treatment can result from numerous events, including a pandemic, ongoing abuse and neglect, bullying, and / or violence.
You may benefit from this type of therapy if you are struggling to deal with your trauma or if it is interfering with your ability to carry out daily tasks. Let's take a look at what trauma is to better understand our options when we decide to look for help in dealing with trauma treatment..
What is Trauma?
The body and psyche can be deeply affected by traumatic events. Your emotions, relationships, and even your sense of self may be affected right away or years later by the impact. However, some solutions can help you recover from trauma.
Trauma can alter your nervous system and brain, resulting in dysregulation and symptoms like anxiety and sadness. Trauma therapies are therefore concerned with calming the nervous system, integrating painful experiences, and promoting mental and physical healing.
The "best" trauma treatment is the one that works for you; there is no one-size-fits-all approach. While it can take some time to find the correct therapy, the variety of options will help you find what works! 
What is Trauma Treatment?
Trauma treatment or trauma-focused therapy is an approach that identifies and focuses on the influence that the traumatic event has on a child's mental, behavioral, emotional, and physical health. Understanding the link between the traumatic event and the child's emotional and behavioral responses is the foundation of trauma therapy. The goal of this therapy is to help the child better comprehend, cope with, and process the feelings and memories associated with traumatic situations. 
This will ultimately allow them to make a healthier and more adaptive meaning of the experience that occurred in their life, however, trauma therapy is not only for children. Oftentimes, we will continue with our lives after we experience a traumatic event and will decide to seek therapy in our adulthood. Many people might begin their trauma treatment in their 20s, 30s, 40s, or even 50s, meaning that each trauma treatment path will be unique. 
What are the Benefits of Trauma Treatment? 
Adults and teens who have been through a traumatic situation may benefit from trauma-focused therapy. It will help you gain a deeper understanding, learn how to address the issues, and build healthier coping mechanisms. 
Below, you can find a few benefits of trauma treatment:
Learning about and understanding your trauma

Re-establishing safety in your life

Identifying triggers that are interfering with your daily activities

Developing healthy coping skills

Reducing traumatic-stress symptoms
Types of Trauma Treatments 
Several different therapies can be used to treat trauma. If you're looking to learn how to overcome trauma-related issues and treat post-traumatic stress disorder (PTSD), these are the approaches you should consider:
1. Cognitive Processing Therapy
Patricia Resick, Ph.D., ABPP, created cognitive processing therapy (CPT) as a treatment for PTSD. Its objective is to help those who cannot overcome their memories of the tragedy.
In cognitive processing therapy, you will learn to confront and alter false ideas about the trauma that are not allowing you to move on. The goal is to relieve the unpleasant impacts by assisting you in understanding and changing the way you perceive the incident or events.
2. Prolonged Exposure Therapy
Prolonged exposure (PE) is a behavioral therapy for PTSD that, as the name implies, entails going face-to-face with the thing you're afraid of to lessen your anxiety. One common sign of post-traumatic stress is avoidance. The goal of PE therapy is to assist you in overcoming avoidance that resulted from your trauma.
You will learn to regulate your breathing, discuss your trauma, and subtly face your fear of the outside world while in treatment. For instance, a victim of sexual assault can return to the scene of the assault to acknowledge that the traumatic event has passed and they are safe.
3. Trauma-focused CBT
Trauma-focused CBT (TF-CBT) is primarily used to treat trauma in children and adolescents. The purpose of TF-CBT is to assist kids in identifying erroneous beliefs (such as who is to blame for abuse), correcting unhealthy behavior patterns, and developing new coping mechanisms like self-soothing and emotional expression. 
Parents or other carers are also involved in this therapy approach. A trauma treatment like TF-CBT could successfully lessen the symptoms of PTSD in certain kids, and the APA highly advises using CBT to treat PTSD.
4. EMDR Therapy
Dr. Francine Shapiro, a psychologist, created the trauma therapy known as Eye Movement Desensitization and Reprocessing (EMDR) in 1987. The therapy is distinctive in that it focuses on using your eye movements to process and release painful memories rather than talking.
In an EMDR session, your therapist will ask you to concentrate on your hand moving back and forth while holding a particular detail of a traumatic incident in your mind (or, sometimes, rhythmic tapping).
How Trauma Treatment Works
Most therapists will utilize more than one modality to address the traumas of their patients. And they frequently use techniques based on what works for you.
The clients' belief system and level of readiness for such interventions play a significant role in the success of therapy interventions. It could be counterproductive to insist on a specific technique if a client is resistant or wary of an approach.
Additionally, it's critical to keep in mind that your relationship with your therapist plays a significant role in treatment. It will be challenging to achieve some results if you don't trust your therapist.
In Final Words
If you've experienced trauma, it's common to not know what to do next. Additionally, you can experience flashbacks, nausea, migraines, and erratic emotions that medical doctors cannot help. 
Trauma therapy can be helpful if you struggle to manage your symptoms or if they make it difficult for you to go about your daily activities.
Trauma therapy can assist you in processing the trauma and learning coping mechanisms to have a fulfilling life.
Check Out All Our Additional Therapy Video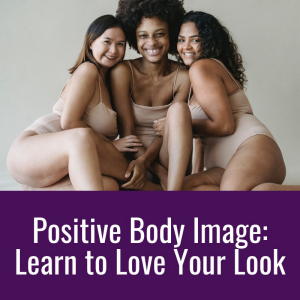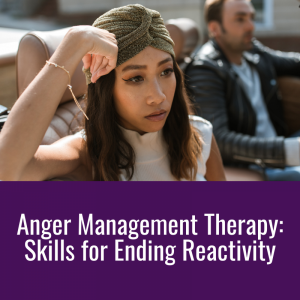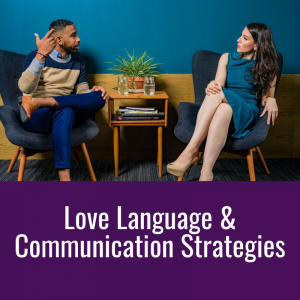 About Life Coaching and Therapy
Life Coaching and Therapy (LCAT) is a therapy and coaching practice that transforms our clients lives through our flexible. Multi-technique approach and pleasure-skills training provided by systematically-trained and licensed therapists!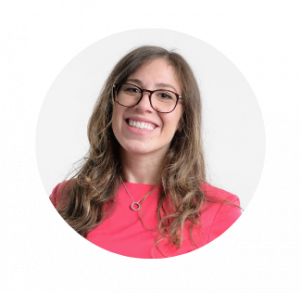 Get to know our founder and owner, Amanda Pasciucco, (a.k.a. The Sex Healer) PhD, Licensed Marriage and Family Therapist (LMFT), and an AASECT Certified Sex Therapist (CST) that has developed innovative therapy programs and therapy videos that get results.
Our team of compassionate, licensed therapists and certified sex therapists help all clients who visit us for a variety of personal, relationship, intimacy and sex problems.
LCAT provides on-site appointments, as well as video chat and text therapy programs.
Learn more about how LCAT can help improve your life at What We Do. 
https://lifecoachingandtherapy.com/wp-content/uploads/2022/12/pexels-cottonbro-studio-4101188-scaled.jpg
1707
2560
Amanda Pasciucco
https://lifecoachingandtherapy.com/wp-content/uploads/2020/12/logo-purple-horizontal.gif
Amanda Pasciucco
2022-12-02 02:52:21
2022-12-05 14:46:56
Trauma Treatment: Best Types of Therapy