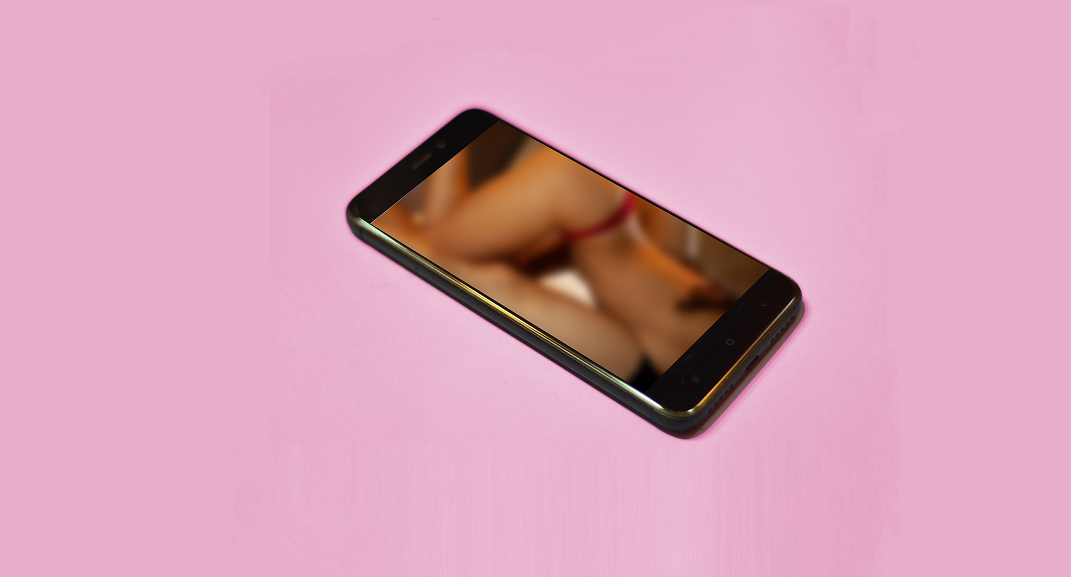 Mobile Porn Goes Mainstream – Why So Many People Consume It?
Mobile Porn Goes Mainstream – Why So Many People Consume It?
It's funny how mobile porn has been treated over the past several decades.
For so long, it was relegated to the shadows. Religious groups came out in strong opposition to the adult film and print industry. They influenced lawmakers into restricting access to pornography even to consenting adults.
These days, though, the cat's out of the bag. The amount of porn is so big and access to it so easy, that there's no more pretending. Practically everyone, at some point in their lives, will view porn.
Online porn was the real gamechanger. It was harder to hide nude magazines or VHS tapes with adult movies on them under the bed. Finding your friend's dad's porn stash and sneaking a peek in the basement was almost a rite of passage a generation ago.
People were mostly concerned about dealing with the embarrassment of being caught. Enter today, the age of incognito browsers and VPNs. Search history that can be deleted and gone barely a trace. Nowadays, most of the porn viewed by billions of people around the world is done on mobile devices locked by passcodes that are used by only one person.
The Porn Industry Has Always Been a Tech Innovator
The adult entertainment industry has always been an early mover when it comes to technology. They moved online before many other mainstream media counterparts, pushing online traffic numbers in the internet's early days.
Pornography publishers were quick to invest in high-speed modems so online users could have quicker access to their websites. They helped pioneer online streaming and helped normalize online payment systems when people were still suspicious about giving credit card information online.
Porn's push into mobile began years ago, before retail and other consumer brands were even thinking about a mobile strategy. That early innovation has resulted in massive mobile porn consumption numbers today.
If you want to know what the future holds, take a look at what the adult entertainment industry is up to. Now, when you look online at pornography, you see things like virtual reality, personal engagement with adult entertainers, and greater privacy protections trending. They're still pushing the envelope.
Porn Companies Were Early to Embrace Mobile as a Platform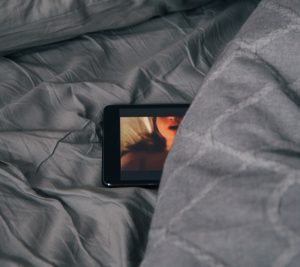 If you've ever looked at porn on a phone or a tablet, it was probably a pretty good experience. There weren't many bugs or hiccups during loading, and its photos, sites, and videos moved from portrait to landscape seamlessly.
It's not the same for other industries. So many popular brands had a hard time moving to mobile. Email clients, popular websites, calendars, and other applications are playing catch up.
That's because porn was so early in its shift to mobile platforms. They saw the day when phones and tablets would be everywhere and made sure to invest in the technology to make the mobile experience as good or even better.
Why Mobile is Such a Natural Fit for Porn
Think about it. How many spouses or teenagers have sat at the family computer at night, trying to get a peek at some pornography with one eye over their shoulder about someone walking around the corner?
It's a classic scenario that's played out in homes across the world. With mobile, porn users eliminate a lot of the risk of being "caught". They're viewing porn on a personal device that can be flipped over in a second or lock the screen instantly with the click of a button.
You also can use discreet browsers that don't track history or searches, so if you've got a snoopy spouse or partner, you don't have to worry about them looking through your phone when you're not looking. Whether or not looking at porn without the support and understanding of your spouse is a subject for another discussion.
Mobile devices also make it easier to watch porn and, you know, do what you want to do while you watch porn. You can watch it on the bed, in the bathroom, or on the couch when no one's around. You can one-hand it while your other hand is, ahem, busy.
Mobile Has Removed the Stigma Around Porn Use
Strangely, porn use on mobile platforms has done a lot to take away the stigma around porn use. It's sort of pulled back the curtain and laid bare just how prevalent pornography use is in the U.S. and other countries.
Now, everyone has a device. When those mobile devices connect to porn sites and adult entertainment servers, they leave a mobile footprint. Porn companies can track and see where viewership is coming from, how long they're staying at their sites, and what they're looking at.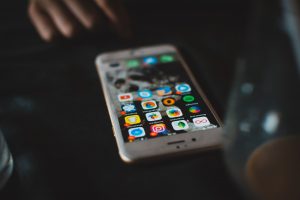 That not only helps the porn companies refine the movies and clips they produce (if they know what people are looking at, they make more of those videos), but it also helps them understand their audiences.
When porn companies publish statistics and other data on porn use, it's evident that almost everyone is watching. Porn companies publish who is paying the most for subscriptions and which state consumes the most porn every year.
That's made porn less of a secret activity and brought it out into the open. Once the tide goes out and everyone realizes that everyone else is watching as much porn as we are, it makes us less bashful about personal habits. People are thus more inclines to look at porn more often on their devices and be honest and what we're looking at.
What's Next?
It's hard to tell what's next. A lot of time, money and effort is being put into VR. Many porn sites are promoting their chat rooms where users can interact directly with individual porn actors and pay for certain types of shows. Sex toys have more technology than ever.
The newest toys can connect to mobile devices via Bluetooth, so it's not impossible to envision interactive porn that connects to a toy like a vibrator. That will make porn and phone/video chat sex with your partner while you're away on business a lot more interesting, no?
Whatever happens, you can expect the adult industry to be there at the cutting edge wherever technology goes. 
If you know someone that would benefit from this information, feel free to share it.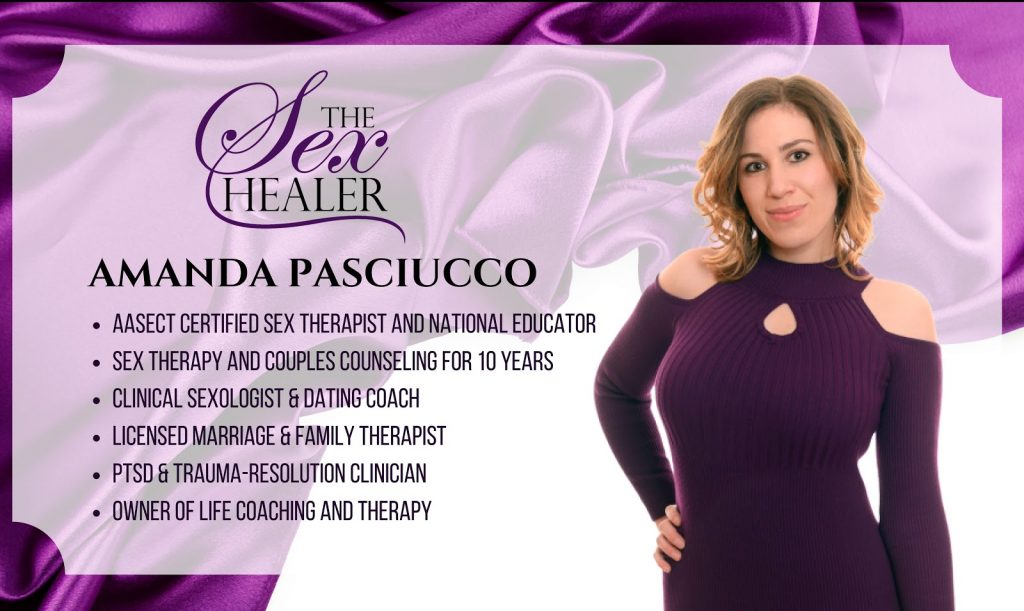 Life Coaching and Therapy (LCAT) is a relationship coaching and sex therapy practice that transforms our clients lives through our flexible, multi-technique approach and pleasure-skills training provided by systemically-trained and licensed therapists! 
Our team of compassionate, licensed therapists and certified sex therapists help Millennials and Baby Boomers alike who visit us for a variety of relationship, intimacy and sex problems. 
LCAT provides on-site appointments, as well as video chat and text therapy programs. For clients hoping to take their intimate lives to the next level through personalized coaching on YOUR terms, learn more about our Text Therapy Program.
Learn more about how LCAT can help improve your life at What We Do. 
Call or text us at 203-733-9600 or make an appointment.
https://lifecoachingandtherapy.com/wp-content/uploads/2020/03/78s-1.png
577
1071
Amanda Pasciucco
https://lifecoachingandtherapy.com/wp-content/uploads/2020/12/logo-purple-horizontal.gif
Amanda Pasciucco
2020-03-23 07:22:23
2020-03-23 07:22:23
Mobile Porn Goes Mainstream – Why So Many People Consume It?