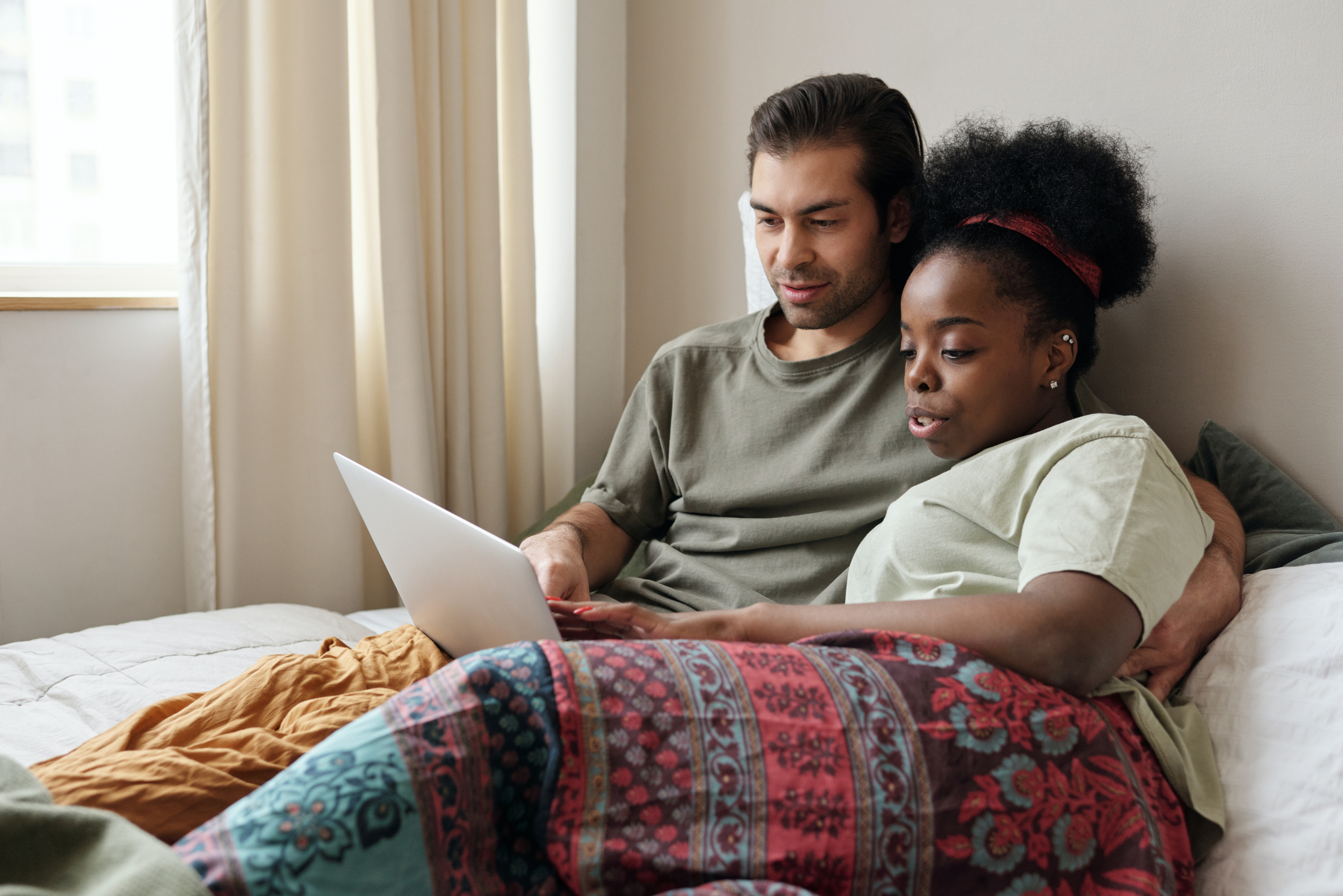 Therapy on Retainer Vs. Onsite Couples Work
Therapy on Retainer Vs. Onsite Couples Work
For decades, therapy has been conducted on comfortable rooms on couches with pillows and soothing colors to help you relax. Face-to-face therapy works. It's helped millions of people overcome significant roadblocks to their happiness and fulfillment.
As therapists, we rely on personal sessions immensely. We do our best to read body language, facial expressions, mood, and other non-verbal cues. Our training helps us cut through the automatic statements and responses we all speak unconsciously, which often obfuscate underlying pain or trauma.
If you've ever spoken to your therapist on the phone, you know it's not the same as being there in person. Therapy done over the phone can still be good, but it's just…different.
Meeting onsite with your therapist is always the way to go, but it's not always possible. People are limited by financial reasons, distance, and busy work schedules that stop you from seeing your therapist as much as you'd like.
Thankfully, therapists are using technology to make it easier for you. Many clients hire therapists on retainer for shorter, more regular interactions that supplement face-to-face sessions.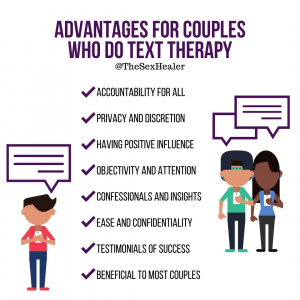 Onsite Couples Counseling 
Some couples I see are so far down a path that they can't even see where they began anymore. The way we live every day becomes a habit. It can be hard to step outside of ourselves and see how we've created the lives we have.
When couples come in, it's a nuanced process of removing layers. It may require working through years of resentment about imbalances in a relationship. We may have to dig a bit into what's driving sexual inhibitions. It's not usually easy, but therapy work for couples struggling can be extremely healing and beneficial to relationships.
We all carry baggage related to our family and place of origin. Our childhood experiences have an outsized impact on who we become. Bullying, shame, trauma and other things that happened to us when we were kids still influence who we are today. Systems and the way we process things runs deep.
Couples therapy is often emotionally intense. There's this huge outpouring feeling, whether it be anger, love, regret, or hope. You might have some homework or things to work on with your partner or spouse until the next time you meet with your therapist.
You leave with high expectations and then life gets in the way. It might be a week, two, or even longer until you see your therapist again. Unless you're taking copious notes, it's hard to remember all the things that worked as well as the issues you want to bring up in the next session. It's one of the main limitations of in-person therapy.
Is Online Couples Counseling for You? Get a Therapist on Retainer!
Online couples counseling, which I like to call "therapy on retainer" is an option many therapists at Life Coaching and Therapy offer today.
Essentially, online couples counseling gives you more regular access to your therapist, though your interactions will be shorter and done over text or phone.
It's not a replacement for ongoing face-to-face counseling. It most likely is not covered by insurance.
However, just like using "FaceTime" and other video technology helped make therapy better, therapy on retainer uses texting, email, and phone to supplement ongoing counseling.
Here are some of the main benefits of therapy on retainer and why you should consider it:
Ongoing Contact
The bottom line is you get more access to your therapist. It's not deep access, but for people who need more follow-up, it's a great benefit. For example, if you and your spouse get into an argument or are "stuck", you can reach out to your therapist for help.
Likewise, you can celebrate successes as they happen instead of waiting a week or longer to go over it with your therapist. This can help reinforce positive behavior and communication that will help make it a habit faster.
In emergencies or times of crisis, it's also a huge comfort to know you can talk to your therapist and get counseling without having to schedule an appointment or leave work.
It Works for Couples
Getting into your therapist by yourself can be difficult. Juggling work, school, kids, dinner, and whatever else is on your plate is hard! With your spouse or partner, it's even more challenging.
Using online couples counseling or therapy on retainer makes it easier for you and your partner to engage with your therapist regularly. You can conference call or group text, so everyone's opinion is shared and heard. There's no repeating or going over what you said in your last session if your partner couldn't make it.
With texting and other forms of communication, both partners can chime in on what works and what needs to be addressed when you're all physically together again. It helps remove nuance that so often gets in the way.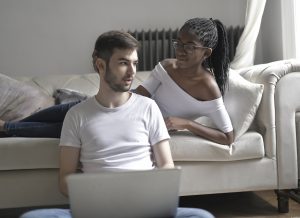 Regular Follow Up Creates Daily Habits
The more follow up you build into your life, the better. As therapists, we do our bests to create personalized plans to help you become what you want or deal with the things that are holding you back.
When follow up happens on a weekly or biweekly basis in counseling sessions, that's great! When it can be done daily, that's even better.
We are all creatures of habit. The things we do well and don't do so well, over time, become habits. With therapy on retainer, there can be small interactions throughout the week that keep you on your game. You can course-correct as you come across issues as they arise.
Try a Mix and Stick with What Works
Trying therapy on retainer is an excellent add-on to traditional counseling. If you've never done it before, talk to your therapist about whether they offer it as an option. It could be the more regular connection you need to see real improvement in intimacy, communication, or whatever else you're working on.
A good therapist will use the more regular dialogue to help you form behaviors that help you accomplish your goals. They'll also be there in times of need. Reaction to a text or call my not be immediate if they're meeting with someone else but knowing you don't have to wait a week or more to speak to your therapist is a great comfort.
You can get more free content on relationship and sex tips by checking out my Youtube Channel – The Sex Healer.
If you know someone that would benefit from this information, feel free to share it.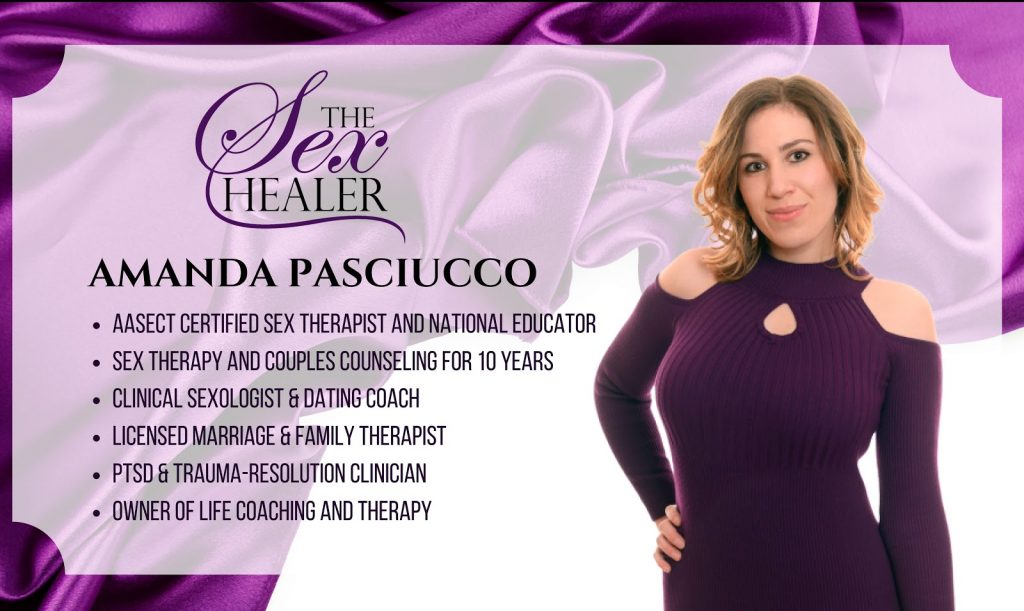 Life Coaching and Therapy (LCAT) is a relationship coaching and sex therapy practice that transforms our clients lives through our flexible, multi-technique approach and pleasure-skills training provided by systemically-trained and licensed therapists! 
Our team of compassionate, licensed therapists and certified sex therapists help Millennials and Baby Boomers alike who visit us for a variety of relationship, intimacy and sex problems. 
LCAT provides on-site appointments, as well as video chat and text therapy programs. For clients hoping to take their intimate lives to the next level through personalized coaching on YOUR terms, learn more about our Text Therapy Program.
Learn more about how LCAT can help improve your life at What We Do. 
Call or text us at 203-733-9600 or make an appointment.
https://lifecoachingandtherapy.com/wp-content/uploads/2020/04/couple-having-bonding-time-4046107-1-scaled.jpg
1708
2560
Amanda Pasciucco
https://lifecoachingandtherapy.com/wp-content/uploads/2020/12/logo-purple-horizontal.gif
Amanda Pasciucco
2020-04-17 08:58:57
2020-04-17 08:58:57
Therapy on Retainer Vs. Onsite Couples Work