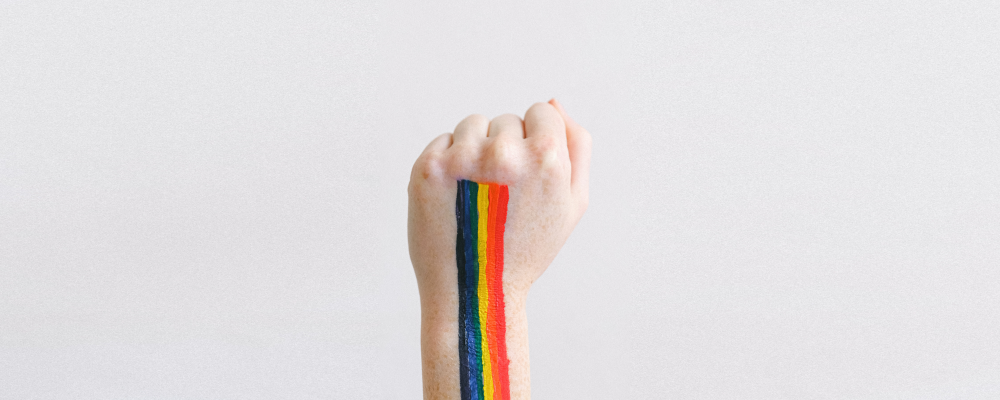 Happy Pride! – June is LGBTQIA2+ Pride Month
Happy Pride! – June is LGBTQ+ Pride Month
June is pride month – happy pride. 
This pride month is different from other prides in the past. This Pride month is during a pandemic and the mass realization of racial oppression within our culture. This year, I am writing a very different Pride message than I would have expected.
Pride will not be massive parades with rainbows everywhere. In the age of social distancing we must find new ways to celebrate our identities. Perhaps we should consider fighting for our black voices and black folks who are a vital piece of our community.
As a community, the LGBTQIA2+ community intersects all races, religions, abilities, relationship types, etc. As a community we know what it has been like to be oppressed or discriminated against.  If it were not for the black community so of the pivotal points in our history would not have happened. Because of black trans women's bravery, we were able to work towards the progress we have made today. Obviously, there continues to be bigotry out there, and right now I am noticing the massive level of harm being perpetrated against the black community.
I hope that we are able to stand up for and with the black community as our culture finally begins to awaken to the massive systemic racism that is occurring against the black community. This racism is not new. This racism is hundreds of years old and only now are we "seeing." We must continue to see and lend voices when appropriate and elevate voices that are important. The system has to change.
Instead of marching only in pride parades, I would suggest marching and rallying with the black community to show black lives matter. The LGBTQIA2+ community is standing with you. Allow our rainbows and energy be brought to a community that is being killed. A community that without their contribution within our community, we would not be as far. 
I love how this community intersects all communities and there are certainly times that we forget that and prioritize white voices in the queer community. Now is time for us to examine our own racism, our own system, our own community – so we can do better because when we know better, we need to do better.
For pride 2020, I stand in solidarity with the black community to support and elevate their voices and their stories. Here at Life Coaching and Therapy, LLC we stand with the black community. We will continue to provide a safe space for the black community and activists alike to share their story and address their experiences during this time. We will continue to learn, we will continue to listen, we will continue to stand with you. We stand with you. 
If you know someone that would benefit from this information, feel free to share it.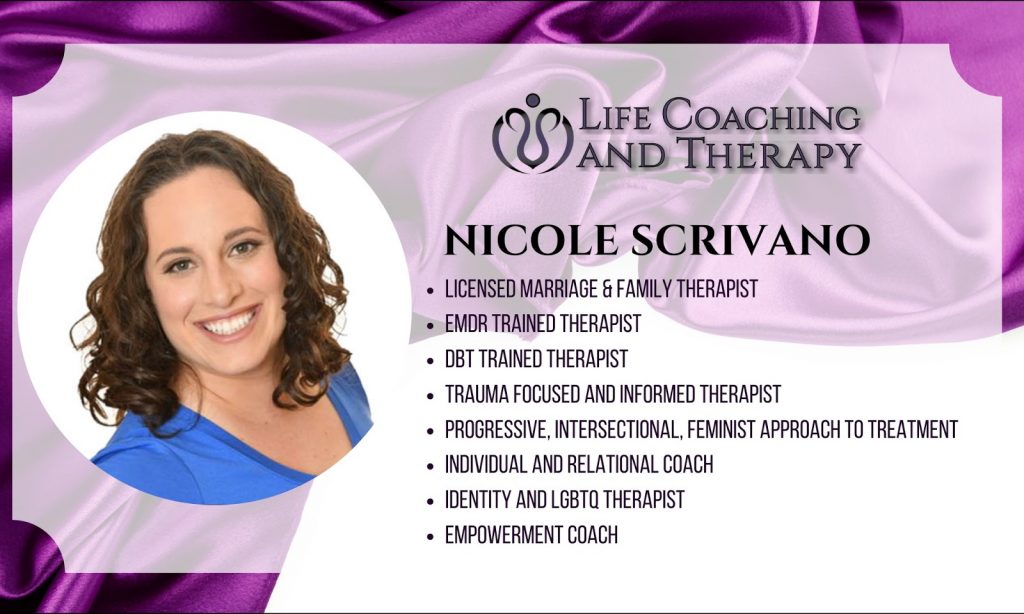 Life Coaching and Therapy (LCAT) is a relationship coaching and sex therapy practice that transforms our clients lives through our flexible, multi-technique approach and pleasure-skills training provided by systemically-trained and licensed therapists! 
Our team of compassionate, licensed therapists and certified sex therapists help Millennials and Baby Boomers alike who visit us for a variety of relationship, intimacy and sex problems. 
LCAT provides on-site appointments, as well as video chat and text therapy programs. For clients hoping to take their intimate lives to the next level through personalized coaching on YOUR terms, learn more about our Text Therapy Program.
Learn more about how LCAT can help improve your life at What We Do. 
Call or text us at 203-733-9600 or make an appointment.
https://lifecoachingandtherapy.com/wp-content/uploads/2020/06/fist-with-a-gay-pride-body-paint-4557394-e1592253832916.png
400
1000
Nicole Scrivano
https://lifecoachingandtherapy.com/wp-content/uploads/2020/12/logo-purple-horizontal.gif
Nicole Scrivano
2020-06-10 09:06:08
2022-07-18 11:52:53
Happy Pride! – June is LGBTQIA2+ Pride Month