Betty Dodson 's Internal Clitoris Discovery
Betty Dodson 's Internal Clitoris Discovery
Have you heard of one of my role models – the legendary Betty Dodson? If not, today is the day to learn one of her main discoveries. Betty Dodson was able to discover the internal clitoris for us, and she passed it down so other women would understand their pleasure!
Have you ever wondered about female orgasms and understanding actual pleasure?
If you have heard about the "perfect vaginal orgasm" that Freud said was ideal, you are mistaken.
Actually, the myth of the vaginal orgasm was first discovered by Anne Koedt.
Unfortunately, poor Anne received so many death threats while publishing that she went underground with the information.
So, the she-ro Betty Dodson picked up the flag of the internal clitoris and kept on moving forward with it. Betty never wavered.
"Sexual energy is not only the life force that creates the next generation, but it is also the source of our creativity. Each orgasm can be a precious moment of joy, a prayer of thanks for being alive. As we awaken our bodies through the senses, we awaken our minds to the knowledge that we are all related and connected to every living thing on the planet and throughout the vast universe."
– Betty Dodson
Learn how to bring pleasure her pleasure by learning about the internal clitoris. Address how this is a primary sex organ for those with vulvas.
I'm so glad that you are interested in joining us for this fun topic.
Amanda Pasciucco, an AASECT certified sex therapist and owner of Life Coaching and Therapy, shares her tips to success! Amanda has been featured multiple times on CNN, Playboy, PornHub, Maxim, Daily Mail, Men's Health, Hartford Courant, HeadSpace, VICE, and more!
Get Playtime: A Guide To Sexual Conquests For Women:
Watch now:
Are you ready to learn more and unlock a more satisfying experience?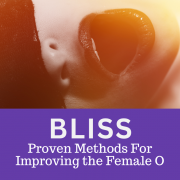 About Life Coaching and Therapy
Life Coaching and Therapy (LCAT) is a therapy and coaching practice that transforms our clients lives through our flexible. Multi-technique approach and pleasure-skills training provided by systematically-trained and licensed therapists!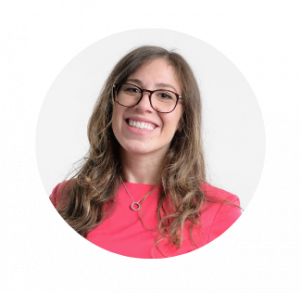 Get to know our founder and owner, Amanda Pasciucco, (a.k.a. The Sex Healer) PhD, Licensed Marriage and Family Therapist (LMFT), and an AASECT Certified Sex Therapist (CST) that has developed innovative therapy programs and therapy videos that get results.
Our team of compassionate, licensed therapists and certified sex therapists help all clients who visit us for a variety of personal, relationship, intimacy and sex problems.
LCAT provides on-site appointments, as well as video chat and text therapy programs.
Learn more about how LCAT can help improve your life at What We Do. 
https://lifecoachingandtherapy.com/wp-content/uploads/2021/02/Betty-Dodson.png
720
1280
Amanda Pasciucco
https://lifecoachingandtherapy.com/wp-content/uploads/2020/12/logo-purple-horizontal.gif
Amanda Pasciucco
2021-02-24 14:51:36
2023-08-31 04:16:24
Betty Dodson 's Internal Clitoris Discovery