Using the Inner Aspects Method for Setting Boundaries in Conversations
Using the Inner Aspects Method for Setting Boundaries in Conversations
Many times, clients ask how to use the Inner Aspects Method (IAM) for setting boundaries in conversations. 
When it comes to conversation, be intentional about what you can offer and what you cannot.
Boundaries within communication are important to any respectful exchange.
Yet most of us know that if we respond and engage too quickly in a conversation without awareness of our limits, boundaries, and true needs, that we often can cause a disconnect between ourselves and another.
We use the Inner Aspects Method to stop, take a breath, and observe what is going on. 
Often, our adult part, our representative is a mask of a younger self that is often more nervous, anxious. This part may be afraid of abandonment or afraid of entrapment. 
Parts Theory
To have more responsible and respectful conversations and connections, it is important to look at a situation from various angles and perspectives.
You ever see people get rageful on the road driving? What about silly and playful? What about numb and mindless. This is a quick way to discuss parts theory. Moment to moment, we can get hijacked by different parts of us.
Even though we only have one body, we have multiple parts of our identity. 
While observing, it is often necessary to take a step back from how you usually view the world to find a more observational self (a helicopter view of your life) to identify what you are feeling and what you need.
Emotions are the messenger and not the message. An emotion lets us know that we are feeling something strongly. A boundary has been crosse, something is important to us, etc. 
Our emotions are for us to know. In healthy boundary setting and conversations, the emotion is something to process with yourself or with someone who consents to hearing the emotion. 
If another person consents to hearing what you have to say, let them know up front what you are comfortable with as a response. Ask the person speaking if they want reflective listening, one of your life experiences, or something else. 
Examples of Setting Boundaries and Accountability in Conversations
I feel unheard and disrespected in our relationship.. 

I choose to share my time with those that are respectful, accountable, compassionate. And work towards their own growth and healing.

When I perceive to be disrespected, teased, when sarcasm is used, when my boundaries are not heard or acknowledged, it results in me feeling less connected to you and less of a desire to be with you in the future. If your goal is to create a healthy relationship with me. I ask you to find an alternative approach with me when expressing your emotions… 

I feel frustrated and harmed when I receive advice from you that I have not requested. Or when you tell me how much you love me and then react angrily. I feel upset and hopeless when you use guilt as I

then

try to set boundaries.

Also I would feel more willing to create connections if my requests and boundaries were value. And to see that you are dedicated to making shifts in our relationship. If you are confused on what I need, I can share that more clearly. 
If you have any questions, or for clients hoping to take their intimate lives to the next level through personalized sessions on YOUR terms, learn more about our Text Therapy Program.
Life Coaching and Therapy (LCAT) is a relationship coaching and sex therapy practice that transforms our clients lives through our flexible, multi-technique approach and pleasure-skills training provided by systemically-trained and licensed therapists!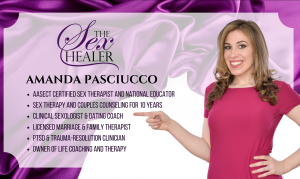 Our team of compassionate, licensed therapists and certified sex therapists help Millennials and Baby Boomers alike who visit us for a variety of relationship, intimacy and sex problems. 
LCAT provides on-site appointments, as well as video chat and text therapy programs.
Learn more about how LCAT can help improve your life at What We Do.
https://lifecoachingandtherapy.com/wp-content/uploads/2021/04/Setting-Boundaries-scaled.jpg
1800
2560
Amanda Pasciucco
https://lifecoachingandtherapy.com/wp-content/uploads/2020/12/logo-purple-horizontal.gif
Amanda Pasciucco
2021-04-16 08:24:03
2021-04-16 08:24:03
Using the Inner Aspects Method for Setting Boundaries in Conversations