Learn How To Flirt With A Guy
Learn How To Flirt With A Guy
Do you remember the last time you saw a cute someone in your favorite restaurant and bar and spent the night observing them because you didn't know how to flirt with a guy? Well, it happens to more people than you would imagine. Although it's completely natural to come up and introduce yourself to someone you like, we often feel blocked, whether it's because of our insecurities or something else.
As flirting is tied to having sex, it is a part of our biological instinct. In other words, it will not be that difficult for you to start flirting and enjoy it all the way. So, if you need a bit of encouragement for the next time you see a guy you like, you will find everything you need to know about flirting in this article.
Boosting Your Confidence
To really feel good when flirting, you will need to boost your confidence first. You'll be surprised how little it takes for you to feel great about yourself. Even a new haircut or a pair of jeans will help you feel like the queen of flirting. If you haven't worn makeup for a long time, why not put on a bit of lipstick and mascara, and you'll notice the instant change in how you see yourself in the mirror? 
If you weren't planning on flirting on the night you went out with your best friend, and still saw a guy you'd really like to get to know. There are a few tricks to boost your confidence even in an environment like that. Go into the ladies' room and take a look at yourself in the mirror. Rapidly scan for the things you like about yourself tonight. For instance, how you did your hair, how your blouse matches your eyes, or how your face looks well-rested because of that afternoon nap. Literally, anything can be your confidence booster!
Master The Small Talk
If you plan to flirt, you have to be prepared to do the small talk as well. Getting good at the small talk will definitely upgrade your flirting game, so you can start practicing it with people you see in the grocery shop, people from other departments at work, your neighbors, etc. As much as most irrelevant small talks revolve around weather, traffic, or news. Make sure you avoid these topics when trying to flirt with the guy you like.
Instead, start the conversation with something observational. You can share with them you really like the DJ the bar has tonight or that your crush is eating your favorite dish from this restaurant. If there is some spark between you two, this will be more than enough to make them notice you and want to spend some time talking to you. 
Flirting Starts With The Eyes
If you feel shy when looking someone you like in the eye, you will need to practice it until you perfect it as the chemistry mostly happens in the stare. Think of eye contact as more than just seducing someone or feeling uncomfortable when they look at you. By maintaining eye contact, you will also get their feedback. You will see which topics they are interested to talk about and what makes their eyes wander across the room because they don't feel invested in the interaction.
Similar to small talk, you can practice eye contact with the people around you. Oftentimes, those who feel a bit shy to look their crush in the eye and flirt with time are also uncomfortable with the eye contact with other people in their daily lives. 
Stay Positive And Smile
People will feel attracted to you if you're positive, smiling, and laughing with the people you're with. Of course, if the entire flirting situation is making you feel uncomfortable, it will be difficult to be the life of the party. Yet you can still have a smile on your face and laugh if someone said something funny.
Keeping a positive attitude will also help you feel good about yourself. That's why you should think about who you bring with you to a night of flirting. Invite your friends that make you feel good and avoid inviting friends who prefer deeper conversations as it will be difficult to pay attention to both them and your crush. The friend who knows you're trying to master the flirting game will be the friend who will be your best support in these moments. 
Tease Your Crush
Okay, this is where the really flirt comes in. Yes, you've gotten really good at small talk and maintaining eye contact, yet the teasing part is what will bring you the results you were hoping for since the moment you noticed him. A lot of guys will feel attracted to a woman with a great sense of humor and crack a few jokes about him. With that being said, you will need to be careful. The guy might not be amused by your joke, so keep it light.
The safe way to play it is to tease him by giving him a compliment. For instance, you can say that you won't call a Uber to take you home because his big, strong hands can carry you and your friend. If you noticed he was bored by the company of his friend. You can make a joke about how glad you are to manage to talk to him before he rushed out of the place while his friend was at the restroom. 
In Final Words
Don't think of flirting as an exam where you'll fail or pass, think of it as a game. If you didn't manage to get the attention of the guy tonight, there will be another one you will like. Try not to take it so seriously as you will miss all the fun that all this flirting and seducing brings.
Don't focus too much on the results. Enjoy the game and if something doesn't go as planned. Look at it from the positive side and make a joke or two about it with your friend. Keep in mind that nobody will have the perfect score when it comes to flirting. So just make the best of it. 
Check Out All Our Additional Therapy Video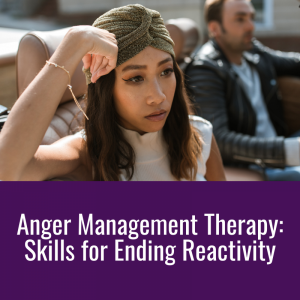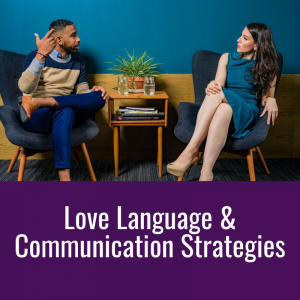 About Life Coaching and Therapy
Life Coaching and Therapy (LCAT) is a therapy and coaching practice that transforms our clients lives through our flexible. Multi-technique approach and pleasure-skills training provided by systematically-trained and licensed therapists!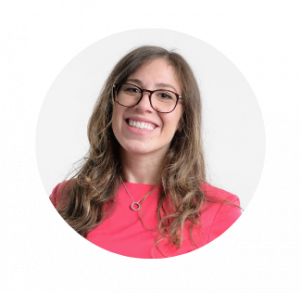 Get to know our founder and owner, Amanda Pasciucco, (a.k.a. The Sex Healer) a Licensed Marriage and Family Therapist (LMFT). And an AASECT Certified Sex Therapist (CST) that has developed innovative therapy programs and therapy videos that get results.
Our team of compassionate, licensed therapists and certified sex therapists help all clients who visit us for a variety of personal, relationship, intimacy and sex problems.
LCAT provides on-site appointments, as well as video chat and text therapy programs.
Learn more about how LCAT can help improve your life at What We Do. 
https://lifecoachingandtherapy.com/wp-content/uploads/2022/05/pexels-cottonbro-4255390-scaled.jpg
1707
2560
Amanda Pasciucco
https://lifecoachingandtherapy.com/wp-content/uploads/2020/12/logo-purple-horizontal.gif
Amanda Pasciucco
2022-05-06 07:22:47
2022-05-06 07:22:57
Learn How To Flirt With A Guy