Censorship in Healthcare: Why Aren't We Allowed to Talk About Sex?
Censorship in Healthcare: Why Aren't We Allowed to Talk About Sex?
You might wonder what censorship in healthcare has to do with my work as a certified sex therapist. As a Licensed Marriage and Family Therapist and an American Association of Sexuality Educators, Counselors, and Therapists (AASECT) Certified Sex Therapist and CE provider, a good amount of my work revolves around sex and related topics.
In the past few years, my colleagues, clients, and I started noticing something bizarre going on with my published sex-education content. Also, my emails and social media content were censored – I just didn't know why.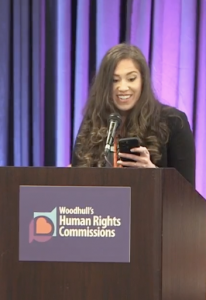 Can you imagine my surprise when it came to censorship? Especially as my objective is to help individuals and couples connect through restoring intimacy (both physical and emotional), and educate people on what sexuality involves and how it impacts our wellbeing, it is shocking.
So instead of having a platform to discuss the difference between a vulva and a vagina, or why not to circumcise those assigned male at birth, I am encouraged to be silenced. 
Let's Talk About Sex … Or Better Not?
As someone who is also a doctoral candidate in clinical sexology, most of my writing on my website, on social media channels, and in emails is about sex and physical intimacy. To be absolutely clear, these topics are discussed in a way that helps each individual understand themself better, and then the way they relate to other people.
So, who or what doesn't want others to learn this valuable information about protected sex, ways to enjoy intimate moments with your partner, and similar things I teach about since the beginning of my career? The answer is more complex than I thought at first. 
Back in 2013, when I started talking about sexuality, it seemed there were no issues around these words and terms. In 2017, I had a book release event on Facebook and it went smoothly. A year later, however, my group practice changed and focused more on pleasure and identity-affirming care for marginalized LGBTQIA+ communities. I also changed my website domain to 'Sexandmagic.com' and established the trademark "the sex healer."
That is when my colleagues were telling us that our emails are blocked at their clinic, and we were getting calls from confused clients who never got our reply to their email. It took us a while to figure out that our emails were getting blocked because of the word 'sex' as in the phrase 'sex therapist.'
Social Media Undermining Sex Education 
Then, in 2020, Google My Business started taking down my content because I allegedly violated their rules by using 'sex' and 'pleasure' to describe my services as a sex therapist. The third situation occurred with Instagram. My professional page got shut down, which was reported to the National Coalition for Sexual Freedom, a non-profit committed to creating a political and legal environment in the United States for consenting adults who engage in alternative sexual and relationship expressions. 
Throughout 2020 and 2021, I hosted various education webinars that I wasn't able to promote on multiple social media and Google My Business sites. Keep in mind that this doesn't only mean that I cannot openly talk about my work. It also means that people seeking this type of content cannot find it because of this odd censorship. Want to learn about what to expect when you have sex the first time? You can't. Want to learn how to reconnect with your loving spouse in the bedroom? You can't. Want to learn about different contraceptive methods? You can't. 
In 2022, I noticed that I cannot promote most of my sex eucation content, including free events, through the Facebook page. When I tried bringing this up with these two social media platforms, I hit a wall. When talking about social media, TikTok is also not helping me access my account as it is linked to my Instagram, which is still blocked. As you might have guessed, LinkedIn doesn't allow to advertise services or events that are specifically created for sexual health and wellness either. 
YouTube constantly puts restrictions on my account, although I have 20,000 subscribers. That means there are at least that many people who crave quality, informative content on sexual education, yet they are unable to reach me – and I'm unable to reach them. 
Woodhull wants to do something about that, as that seems like it is anti-constitution. 
What Type of Society are We Building?
If the Internet is the first place we look for information on health, food recipes, and DIY home ideas, why cannot we educate ourselves on sex there as well? These platforms are seriously affecting the possibility of finding such content and ensuring that most of our romantic, sexual, and other intimate encounters are positive experiences. Educational topics, such as overcoming sexual trauma, solutions for male erection and ejaculation issues, and transparent communication in relationships, are not something that should be blocked, especially by those claiming to help us connect with others and share what is relevant to us. 
Just think about the people from marginalized and poor communities with no one to reach out to and learn more about sex, relationships, and love. If access to the Internet is something we all have, why not use it to build a stronger, more informative, and more caring society that doesn't only benefit those in power? Undoubtedly, sex education should and must be online. 
For example, your child, who is still shy to communicate to you about sex, has the right to read basic information about it before talking to you. Your partner, who is concerned about the lack of sexual connection between you, has the right to search only on how to start this conversation without blaming anybody. You have the right to seek fun ideas to upgrade your masturbation game and learn more about your sexual pleasure. 
Conclusion
We are all born thanks to sex. Let's demystify this field once and for all, and allow sex educators, sex healers, and sex therapists to teach us how to know ourselves better, understand our partners more profoundly, and raise the next generations to be more educated than we were. If it's an uncomfortable topic, remind yourself that not so long ago periods, sex before marriage, and postpartum depression were considered taboos. What changed our perspective on these and similar topics was talking about them and allowing ourselves to unlearn what doesn't serve us anymore and create space for new learnings. 
Check Out All Our Additional Therapy Video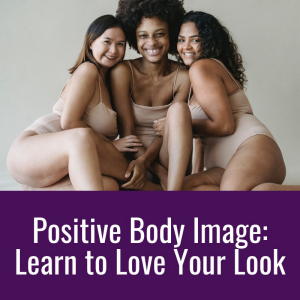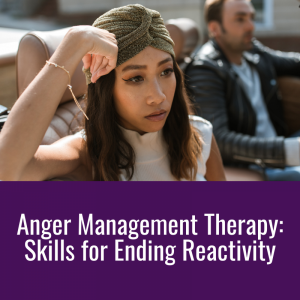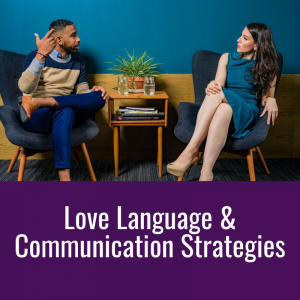 About Life Coaching and Therapy
Life Coaching and Therapy (LCAT) is a therapy and coaching practice that transforms our clients lives through our flexible. Multi-technique approach and pleasure-skills training provided by systematically-trained and licensed therapists!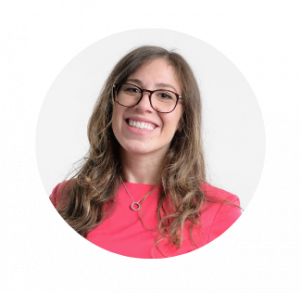 Get to know our founder and owner, Amanda Pasciucco, (a.k.a. The Sex Healer) a Licensed Marriage and Family Therapist (LMFT). And an AASECT Certified Sex Therapist (CST) that has developed innovative therapy programs and therapy videos that get results.
Our team of compassionate, licensed therapists and certified sex therapists help all clients who visit us for a variety of personal, relationship, intimacy and sex problems.
LCAT provides on-site appointments, as well as video chat and text therapy programs.
Learn more about how LCAT can help improve your life at What We Do. 
https://lifecoachingandtherapy.com/wp-content/uploads/2022/08/maxresdefault.png
720
1280
Amanda Pasciucco
https://lifecoachingandtherapy.com/wp-content/uploads/2020/12/logo-purple-horizontal.gif
Amanda Pasciucco
2022-08-29 06:23:21
2022-08-29 06:23:21
Censorship in Healthcare: Why Aren't We Allowed to Talk About Sex?