Single Women and Their Current Challenges 
Single women are changing the world. Each of these past eras brought specific challenges that affect single women internationally. One of the most recent events was the COVID-19 pandemic and all the changes it provoked within the dating scene for single women.
People shifted to working from home, outdoor and social activities were replaced by safe, indoor activities like watching TV and having video calls with friends and family, and finally, this led to a decrease in events where you can meet people with similar interests. 
So, let's take a look at what single women of today are facing as their primary challenges and what options they have when it comes to meeting new people and falling in love.
The World Has Changed
This might sound too exaggerated for someone, yet it's true. Because of the lockdowns and the news advising us to stay more at home and avoid physical contact with other people, our habits have changed. As much as things have been going back to how they used to be before the pandemic, we must admit that two years is a lot. 
Single women around the world were unable to go to a bar, sit next to a stranger, and begin a light conversation. Even if they could, there was a lot of emphasis on social distancing and wearing masks, which takes away the romance right away, doesn't it?  Not to mention the fear of the unknown and the situation we're all suddenly in made it quite difficult for most people to surrender to finding love.
Quite contradictory when you think about how challenging it is to be isolated alone and go through the pandemic without someone to lean on. Single women who were previously looking for their significant other were facing such an intimidating situation on their own. 
The Rise of Online Dating
If the world is shutting down and doesn't allow us to enjoy it as we used to, most single people will seek a new way of entertaining and socializing. For most, that was creating a profile on popular dating apps and starting an online interaction with the person they like. Depending on the app, single women were able to communicate with men they shared interests with, live close by, or were simply interested in them for specific reasons.
In a way, online dating provided comfort to those who were looking for someone to connect with romantically. As there were no other alternatives, single women replaced going on dates with exchanging messages via a dating app. When it comes to the benefits of such interactions, it's important to say that online dating allows women to choose from a range of men, and filter them by their criteria. 
However, this type of communication is not as credible as meeting someone in person and seeing how they behave in real life. Every single woman should be aware of the potential dangers and threats of online dating, such as catfishing, romance scammers, and phishing for personal information. Unfortunately, as much as you have good intentions, there is a chance that a person on the other side of the line doesn't. 
You Changed As Well
It's not just the world that changed and we need to adapt to it, we as humans also changed. Now when we're slowly leaving the pandemic behind, getting used to online dating, and new ways of living our lives, single women will need to adapt to socializing in the real world as well. For instance, you might have noticed that you are not as motivated to go out, whether it's to a party or for casual drinks with your friends. 
This is one of the most common COVID-19 consequences that everyone is experiencing, not just single women. After all, being at home for so long and feeling safe only there results in less enthusiasm to do things outside that space and with people that don't live with you. We need to mention working from home as another change. 
Going to work, socializing with your colleagues, and spending your lunch break at the nearest coffee shop or restaurant provided you with a bunch of opportunities to meet someone new. However, working from home is not the best way to meet someone new as you will be able to focus on the social aspect of your life past your work hours. 
Revising Your Options
For those women who don't have a lot of hobbies or activities in their lives, such as going to the gym, learning a new language, or taking a ceramics class, working from home should be redefined. For instance, maybe you can talk to your boss and ask them if you can work and travel or simply work from another location. This might motivate you to walk around your new city, talk to the people, and learn about the culture.
If you've always wanted to start with something, whether it's outdoor training or book club, why not research which of these options are available to you? Join other people who share the same interest as you. You might not meet the indicated person there, however, someone might introduce you to them once you become friends.
Women that prefer online dating and think of it as the most efficient way to meet someone should be aware of the upsides and downsides of dating apps. If you're precautious and don't rush into falling in love, dating apps might be just what you need to find the right person. If it doesn't work right away, don't stress yourself. There are so many people on dating apps that it will take some time until you made that match that could change your life.
In Final Words
When compared to single women a decade or a few decades ago, we can definitely see a lot of new challenges arise. However, that doesn't make this situation more difficult than the one women were facing 10 or 20 years ago. Now, you have a way to communicate with as many people as you want from the comfort and safety of your own home. This saves a lot of your time and increases your chances to find the person with who you will want to build your life. Regardless of the present challenges, there is a way to make the best out of your situation!
Check Out All Our Additional Therapy Video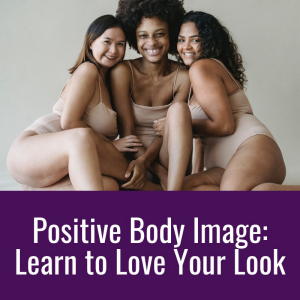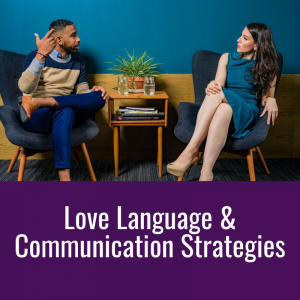 About Life Coaching and Therapy
Life Coaching and Therapy (LCAT) is a therapy and coaching practice that transforms our clients lives through our flexible. Multi-technique approach and pleasure-skills training provided by systematically-trained and licensed therapists!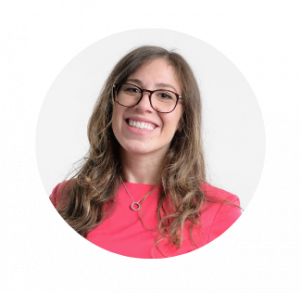 Get to know our founder and owner, Amanda Pasciucco, (a.k.a. The Sex Healer) PhD, Licensed Marriage and Family Therapist (LMFT), and an AASECT Certified Sex Therapist (CST) that has developed innovative therapy programs and therapy videos that get results.
Our team of compassionate, licensed therapists and certified sex therapists help all clients who visit us for a variety of personal, relationship, intimacy and sex problems.
LCAT provides on-site appointments, as well as video chat and text therapy programs.
Learn more about how LCAT can help improve your life at What We Do. 
https://lifecoachingandtherapy.com/wp-content/uploads/2022/11/pexels-andrea-piacquadio-761872-scaled.jpg
1707
2560
Amanda Pasciucco
https://lifecoachingandtherapy.com/wp-content/uploads/2020/12/logo-purple-horizontal.gif
Amanda Pasciucco
2022-11-04 06:06:15
2022-12-05 14:49:15
Single Women and Their Current Challenges