The Truth About Valentine's Day: It's More About Effort Than You Think!
The Truth About Valentine's Day: It's More About Effort Than You Think!
The truth about Valentine's Day is that it is thought of as a day to celebrate romantic relationships. The thing is that buying gifts, cards, chocolate, and engaging in special "dates" isn't just for life partners. 
As we begin to approach this holiday, it's important to remember that relationships come in many forms and should be celebrated throughout the year.
The truth about Valentine's Day is it a commercial holiday, yet this level of celebration for those you love is something to consider every day! 
As a couple's therapist, often we see couples who rarely spend quality time together outside of special dates. In relationships, it is vital to the relationship to spend quality time with our partner(s). 
As a result of a lack of quality time, couples become disconnected from each other. 
Celebrating relationships outside of Valentine's Day can help deepen connections with important people in our lives. 
Often in couples therapy or relational therapy in general we focus on "love languages" of quality time, words of affirmation, acts of service, physical touch, and gift giving (many more have been identified, yet these are the ones many are familiar with). 
The truth about Valentine's Day and any day you're with a loved one is that you give in the love language that the person you are giving to receives in. Meaning, if I love to cook desserts as my love language, and my partner doesn't have a sweet tooth, there is going to be some dysfunction there. 
Instead, focus on giving in the way that others receive. For example, quality time looks like spending time with the person whom you are trying to build a connection with individually or in small groups.  This could include scheduling regular date nights with a partner, going on a fun outing with friends, or having a family game night. 
Another way to celebrate is to show gratitude towards the people in our lives. Like writing a heartfelt letter, giving a thoughtful gift, or finding a poem to express verbally. 
Another way to celebrate relationships is to make an effort to stay in touch with people who are important to us, even if they live far away. This could include sending a text or an email, or even scheduling a video call to catch up. We see more frequent connection points (in ways that are comfortable for each person) in relationships can enhance connection and strengthen the relationship.
Another vital relationship for us to cultivate is the one we have with ourselves. Building a connection to ourselves on an ongoing basis, helps our mental health, our physical health, and the relationships with those around us.  
We can improve our self-care, self-compassion and self-love, and make sure that we are taking care of ourselves in a way that makes us feel good to us (building pleasure practices, quality time with ourselves, and building compassion towards ourselves).
It's important to make an effort to celebrate relationships in a variety of ways throughout the year, and not just on Valentine's Day.
Ready to learn more on your own? 
Get our popular couples therapy video. 
About Life Coaching and Therapy
Life Coaching and Therapy (LCAT) is a therapy and coaching practice that transforms our clients lives through our flexible. Multi-technique approach and pleasure-skills training provided by systematically-trained and licensed therapists!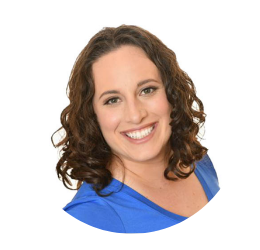 Get to know Nicole Scrivano, LMFT, LCAT's Director, by making an appointment. Nicole specializes in working with individuals and couples to bring identity-informed care and strategies for success in overcoming trauma triggers. Start your journey here with Nicole.
Our team of compassionate, licensed therapists and certified sex therapists help all clients who visit us for a variety of personal, relationship, intimacy and sex problems.
LCAT provides on-site appointments, as well as video chat and text therapy programs.
Learn more about how LCAT can help improve your life at What We Do. 
https://lifecoachingandtherapy.com/wp-content/uploads/2023/02/pexels-freestocksorg-307791-scaled.jpg
1707
2560
Nicole Scrivano
https://lifecoachingandtherapy.com/wp-content/uploads/2020/12/logo-purple-horizontal.gif
Nicole Scrivano
2023-02-10 07:20:20
2023-03-11 13:23:29
The Truth About Valentine's Day: It's More About Effort Than You Think!