Sexual Therapy for Erectile Dysfunction & Other Intimate Concerns
Sexual Therapy for Erectile Dysfunction & Other Intimate Concerns
Sexual therapy for erectile dysfunction (commonly known as "ED") is a form of psychotherapy that helps men (and their partners) address the psychological and emotional factors that are contributing to the ED. 
This type of sexual therapy for erectile dysfunction can include individual therapy or couples counseling and may involve a variety of techniques. 
Additionally, it is important to consider the psychological and emotional impact of ED on individuals and their partners. This can include feelings of anxiety, stress, and low self-esteem, which can impact the individual's quality of life and relationship satisfaction. In these cases, it may be helpful to seek out counseling or therapy to address these underlying emotional issues.
A sexual therapist for erectile dysfunction can help the couple to identify any emotional or relationship issues that may be contributing to the ED, including yet not limited to cultural context, sexual orientation, anxiety, depression, PTSD, or unresolved conflicts. If you can't get into the mood because you are stressed out, sex therapy may help you. 
Be mindful that the type of ED concerns you have can vary, yet sex therapy can help a variety of guys. Do you struggle with self-doubt, anxiety, and insecurity in the bedroom? If you cannot keep it up during a steamy session, it makes sense that you would want more support.
Some people come to sex therapy because their partners have incredibly high expectations, which can cause performance anxiety in the bedroom. If you are constantly worrying about your partner's satisfaction only, you aren't going to have successful intimate moments in partnered sex.
Finally, some people have sex therapy and ED concerns because of past trauma. Feeling triggered during an intimate event is something that many don't want to experience. Therefore, they seek out sexual therapy for erectile dysfunction.
The main reasons someone may come to sex therapy, other than erectile dysfunction: 
To address issues with sexual identity or orientation: 🏳️‍🌈

To overcome sexual dysfunction or discomfort: 🤕

To improve communication and intimacy in their sexual relationship: 💬

To explore and understand their own sexual desires and preferences: 🧐

To address past trauma related to sexual experiences: 💔
A therapist can also teach the couple communication and intimacy skills to improve their sexual relationship.
It's important to note that sexual therapy is used in conjunction with other treatments for ED such as tantra, kink, somatic experiences, or sensate focus techniques. 
Therapists skillset and client needs can vary greatly from person to person and is influenced by a range of factors such as culture, religion, and personal values. A qualified sex therapist can help individuals and couples address these needs in a safe, non-judgmental, and confidential environment.
Seeking professional help as soon as possible can help you understand the underlying cause of ED and get the appropriate care.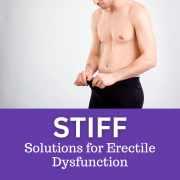 About Life Coaching and Therapy
Life Coaching and Therapy (LCAT) is a therapy and coaching practice that transforms our clients lives through our flexible. Multi-technique approach and pleasure-skills training provided by systematically-trained and licensed therapists!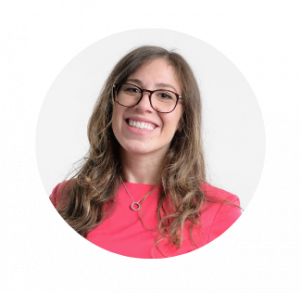 Get to know our founder and owner, Amanda Pasciucco, (a.k.a. The Sex Healer) PhD, Licensed Marriage and Family Therapist (LMFT), and an AASECT Certified Sex Therapist (CST) that has developed innovative therapy programs and therapy videos that get results.
Our team of compassionate, licensed therapists and certified sex therapists help all clients who visit us for a variety of personal, relationship, intimacy and sex problems.
LCAT provides on-site appointments, as well as video chat and text therapy programs.
Learn more about how LCAT can help improve your life at What We Do. 
https://lifecoachingandtherapy.com/wp-content/uploads/2023/02/pexels-cottonbro-studio-4101164-scaled.jpg
1707
2560
Amanda Pasciucco
https://lifecoachingandtherapy.com/wp-content/uploads/2020/12/logo-purple-horizontal.gif
Amanda Pasciucco
2023-02-13 05:45:26
2023-08-28 05:37:35
Sexual Therapy for Erectile Dysfunction & Other Intimate Concerns