Playing with your partner is important in keeping the spark in your relationship so here are the best sex toys for couples. 
Toys are great for play, ask around. 
Using toys on your partner during sex is sure to give a greater experience. 
Sure, mouths, hands and genitals are great, yet you can only use those so much without fatiguing. Making sex toys a part of your sexual routine gives you something different. An out of the ordinary experience!
You can decide to spice things up with toys both of you enjoy. Have the initial conversation first. Do they want to? What kind of toys are you talking about? Find information on the internet since the choices are limitless. If you are choosing your first toys, decide on beginner-level options, and graduate to more complicated ones.
For those in the market for sex toys to try, which you must be given you are still reading this article, here are 10 options. Some of them are store specific while others are general suggestions that can be found in most sex stores when you ask about best sex toys for couples.
This tool by We-Vibe is best for penetration glory. 
It provides the satisfaction of penetrative stimulation and the We-Vibe Jive is an egg-shaped vibrator with a remote control. The best part is you can control it using your smartphone! 
The Jive vibrator is inserted into your partner during oral sex. It is a great foreplay toy. You can wear it during a dinner date and allow your partner to control it through the evening. 
When you get home, all the pent up sexual tension will not fit on any scale.
It goes for $112.05 on Amazon at the time of publishing. 
This vibrator by Satisfyer is made specifically for heterosexual or other sex couples. It has two powerful motors and a curvature that allows pleasure for both partners. 
The Partner Whale has a thick part that lies on the clit as the extension goes inside the vagina. The extension targets the G-spot while massaging the penis at the same time.
It has buttons for convenience. The buttons control three vibration intensities and about seven rhythms. The Partner Whale is a beginner tool that is made to impress and help both partners climax. It costs $29.95 on Amazon at the time of publishing. 
There is nothing like a toy to be enjoyed on your own and with a partner.
That is what the Le Wand pleasure set offers.
The set comes with various attachments depending on your needs. The wand can be used as a vibrator. By adding the attachments, it allows for anal penetration, clitoris stimulation and can hit the G-spot!
It is a toy for everyone and can be enjoyed when you are alone and with a partner. It is charged at $234.99 at the time of writing this blog at lewandmassager.com. 
Use PayPal to buy it, as their customer service isn't the best in my experience. 
You can never have enough foreplay. Lovehoney have ensured this by creating these sex dice for your pleasure. One dice has verbs: lick, spank, kiss etc. The other has nouns: mouth, thigh, neck etc.
Each partner can take a turn to roll the dice. They have to do what each verb and noun combo say. It is a fun foreplay game to keep your blood boiling.
The Lovehoney Oh! Roll Play Foreplay Dice go for $9.99 at the time of this blog on the Lovehoney official website: lovehoney.com. 
The Tomboi harness is perfect for relationships with no penis. In case one of you wants to experience penetrative sex, this harness is the answer! It can fit any dildo that exists in the universe and it is made of silky material. It fits just like normal underwear and is comfortable. Wear it and thump your way into your partner's insides.
6.Sex Wedge or Ramp
Sex is best enjoyed in different positions. It needs variety, in strokes and positioning. The sex ramp helps to put your partner in these very much needed variety of positions. Using a sex ramp allows you and your partner to explore new ways to bend your bodies. It offers more chances for deeper penetration.
A great sex ramp should be comfortable and steady. Bonus points if you find one that is machine washable, since it is sure to get soiled while you get it on.
7.Cock Ring
A great toy for the penis is the cock ring. It sits around the base of the penis and vibrates, sending waves all through the shaft. 
The cock ring has padded silicone to prevent any irritations from the vibrations. It is a great teaser during sex, as it allows just part of the penis to do the actual penetration. Both partners are sure to love this toy. Some people enjoy ones that go around the testicles as well.
8.Cuffs and Rope
Restriction of movement is sexy during sex. Having cuffs or rope to tie your partner with as you have your way with them is an incredible feeling. It gives you control, with consent of course.
The key to using cuffs and rope is comfort. Make sure they are not too tight on your partner's hands and feet. Their being comfortable ensures they give you the time you need to explore their bodies.
There are many options when it comes to bondage play. If your bedroom does not offer places to hook normal handcuffs, you can try door jam cuffs. These can be thrown over the bedroom or bathroom door. Your partner can then strap in and give control.
9.Butt Plugs
Anal play is a sensitive subject. Some are partial to it, while some are all for it. 
Have the conversation with your partner first (as you should before using any toy).
If your partner agrees, the best way to start anal stimulation can be using butt plugs. 
Most come with remote control for your convenience. They have different vibration intensities.
Butt plugs are help to improve penetrative and oral sex. They are also great to be used when your partner is away and you want some sexy time.
10.Sex swing
Putting up a sex swing in your bedroom is a step every couple needs to have gone through. It needs to be attached carefully and according to instructions. Hanging it in safely is the first step to ensuring the best experience.
Create your private Cirque du Soleil by swinging right into penetration. 
You can swing in positions that are limited by your imagination and achieve sexual pleasure beyond anything else.
As a couple, you have no reason to not use sex toys. 
It is a great way to explore your sexuality as well as giving you secrets to share. You will have numerous experiences that will act as extremely pleasurable secrets. Sex toys are perfect for spicing things up and enjoying more of your partner's company. Pick up any of these and enjoy.
 If you have any questions, or for clients hoping to take their intimate lives to the next level through personalized sessions on YOUR terms, learn more about our Text Therapy Program.
Life Coaching and Therapy (LCAT) is a relationship coaching and sex therapy practice that transforms our clients lives through our flexible, multi-technique approach and pleasure-skills training provided by systemically-trained and licensed therapists!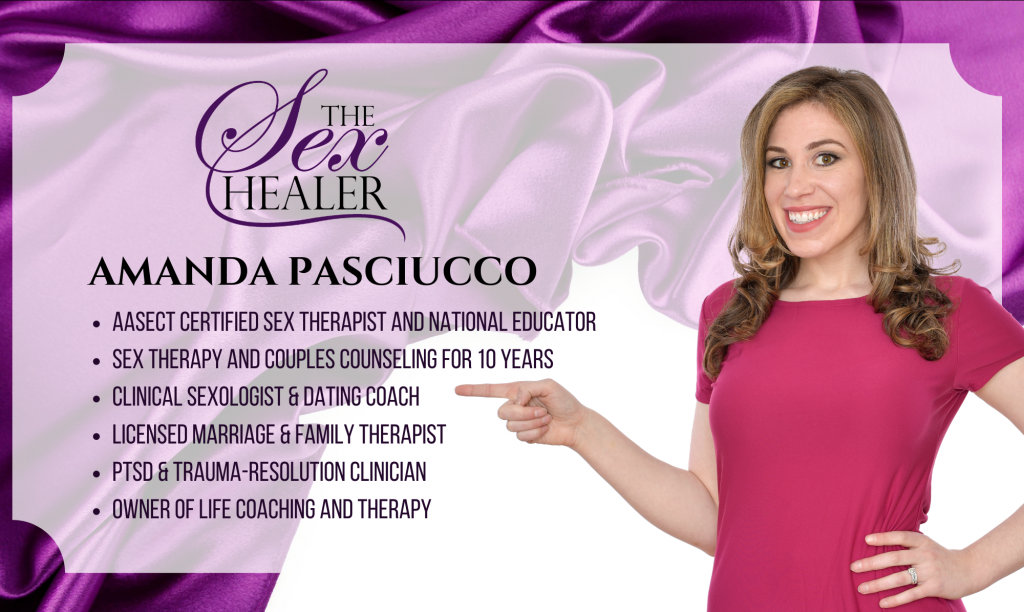 Our team of compassionate, licensed therapists and certified sex therapists help Millennials and Baby Boomers alike who visit us for a variety of relationship, intimacy and sex problems. 
LCAT provides on-site appointments, as well as video chat and text therapy programs. 
Learn more about how LCAT can help improve your life at What We Do.
https://lifecoachingandtherapy.com/wp-content/uploads/2021/02/pexels-ketut-subiyanto-4834025-scaled.jpg
1706
2560
Amanda Pasciucco
https://lifecoachingandtherapy.com/wp-content/uploads/2020/12/logo-purple-horizontal.gif
Amanda Pasciucco
2021-02-15 07:31:14
2021-02-19 09:59:36
Best Sex Toys for Couples – To Use with Your Partner