What is Female Orgasm Denial?
Female orgasm denial is a term for sexual play – especially in power exchange relationships – where orgasm is delayed, denied, and then even "forced." 
To learn all about orgasm denial, see here! 
Today, we will talk about female orgasm denial specifically. 
Ask yourself if this part of you really wants to play with your partner in this way. 
Orgasm denial is SO not for everyone… please do not do it if it is too much for you. 
Does your inner Dominant or submissive really vibe with your partner(s) inner Dominant or submissive? Maybe, yet maybe not. 
Female orgasm denial is one type of strategy for sex, and sometimes I have heard that women were into orgasm denial as part of consensual "non consent." 
What is consensual non-consent? Basically, it's about "forcing" someone to do things that they pretend to say no to. Meaning, they don't want to do, or doing things to them that the receiver "protests" against, yet are actually in favor of.  
One form of female orgasm denial that women have talked to me about is genital deprivation.
Genital Deprivation
If you got the basics of orgasm denial, female orgasm denial can be taken up a step by practicing genital deprivation. 
This method is used to build arousal, tension, and connection to one another by practicing building up desire and then lowering the desire.
So… you touch your partner everywhere – except their genitals. 
This can be an interesting exploration of erogenous zones, which may have an unintended orgasm! 
Tease your partner by licking, tickling and kissing them all over their body. 

Avoid touching their genitals, vagina, clitoris or anus! Stick to other zones like their feet, neck, inner thighs, lower back, or forearms and hands. With consent or consensual "non consent," you can tie up your submissive for an added bonus if you know what you are doing!

You can use your hands, tongue, or a toy super close to their genitals, and then move it away to another, less sensitive area. 
Forced Orgasm
This is a complete 180, and keeping in mind that everything is done in a consensual context it can still seem a little strange on paper- and so much fun in practice! Forced orgasm is pretty self explanatory- you make someone orgasm who "doesn't want to" or make them orgasm many times or much stronger than they think they can handle. Safe words are a must! 
Acting out a scenario and making your partner orgasm "against their will" can be inexplicably hot and safe! 

Practice compassionate aftercare after these scenarios, and use a safe word. 

Make sure your partner respects this immediately. 

Like when you're being tickled and you want it to stop but someone keeps going? 

This can be a great exercise if you are wanting to try squirting or g-spot orgasms. 

Have a safeword. Challenge your partner by continuing to stimulate them as they orgasm. Meaning, keep going no matter how much they squirm. provided they don't use the safe word of course). This can result in some intense orgasms that are almost unbearable and may result in some extra surprises! 
Ready to Try?
Female orgasm denial often involves tension and release, control and submission, and pleasure and pain. 
If you have any questions, or for clients hoping to take their intimate lives to the next level through personalized sessions on YOUR terms, learn more about our Text Therapy Program.
Are you ready to learn more and unlock a more satisfying experience?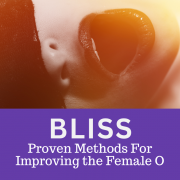 About Life Coaching and Therapy
Life Coaching and Therapy (LCAT) is a therapy and coaching practice that transforms our clients lives through our flexible. Multi-technique approach and pleasure-skills training provided by systematically-trained and licensed therapists!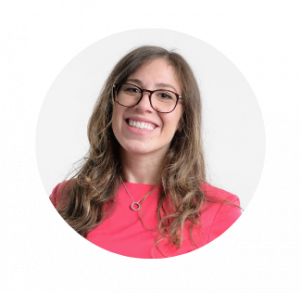 Get to know our founder and owner, Amanda Pasciucco, (a.k.a. The Sex Healer) PhD, Licensed Marriage and Family Therapist (LMFT), and an AASECT Certified Sex Therapist (CST) that has developed innovative therapy programs and therapy videos that get results.
Our team of compassionate, licensed therapists and certified sex therapists help all clients who visit us for a variety of personal, relationship, intimacy and sex problems.
LCAT provides on-site appointments, as well as video chat and text therapy programs.
Learn more about how LCAT can help improve your life at What We Do. 
https://lifecoachingandtherapy.com/wp-content/uploads/2020/10/Female-Orgasm-Denial.png
1440
2156
Amanda Pasciucco
https://lifecoachingandtherapy.com/wp-content/uploads/2020/12/logo-purple-horizontal.gif
Amanda Pasciucco
2020-10-16 08:11:23
2023-08-28 05:51:24
What is Female Orgasm Denial?