Sex Skills / How to Be Good in Bed
There's no one "magic secret" on how to be good in bed – there are many!
The best lovers are made, not created. 
Sex therapists get asked all the time how their clients can be better in bed. That's like walking into a behavioral therapist and demanding, "Fix what's wrong with me!" It doesn't work like that.
All of us want to be better in bed. Hopefully, all of us do. 
Wanting to feel better, please your partner, last longer, experiment, have fun, and read the intimate mood better is a great desire. 
We can only hope that we come in contact with people like that in our lives. 
But getting good in bed, or having sex skills, if you will, takes work.
And that's good news! Sex, like anything worth doing, is worth doing well. 
To master something as intricate as sex, with its innuendos, different turn-ons, hormones, and moods can be a lifelong pursuit. Also, everyone's different. 
Each of us has different emotional and physical desires; we are all on a sexual spectrum. What you like during sex can be different from someone else's. 
What's crazier, is that what you like during sex with one person can completely change from day to day!
Touch Here Kiss There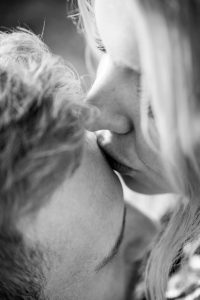 I know we just got done telling you there aren't any black and white answers to getting better in bed. Let's just caveat this a bit. In general, if you rub a penis long gently, it will feel good. Apply a tongue to a clitoris, and yes, people will usually say it gives them a pleasant feeling.
To be good in bed, it's sort of expected that you do some homework and generally, you understand the sexual anatomy and pleasure zones of the body you're trying to please. 
There are plenty of how-to guides, some of them on our site, on how to perform good oral sex, the anatomy of sexual organs, and other basics.
Don't let basic fool you! Just because you know what a blowjob looks like and have done it once, doesn't mean you're a master. Practice makes perfect in sex as in everything else in life. Jump in and give things a try.
Whether with one partner, many partners, or yourself, become as familiar as you can with bodies and what you can do to make them feel good.
Don't Be Scared to Act a Fool
Unless you're completely uncomfortable with something, recognize that the only way you're going to get good is to realize you're not right now. 
If you've never had anal sex and your partner is begging for it, don't let your inexperience deter you.
Everyone's made a fool of themselves during sex. Bodies make noises, they look silly sometimes, we try moves but don't quite pull them off. 
No, you may not want to go for that one crazy move you say online on the first date, but maybe by the third, you can give it a shot!
Start Slow Build from There
If we're honest, if we're REALLY honest with ourselves, we all know there's some kink inside of each of us. We are all a bit freaky. Some of us have fetishes we'd never tell our closest platonic friends. 
Sex is where we get to pull the curtain back a bit on our sexual desires. It's where we and our partners (hopefully!) get to truly express ourselves.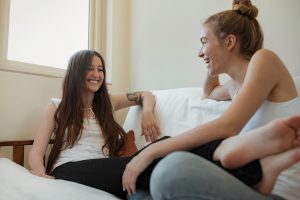 Great sex always involves a measure of playful kink. Whether you're into dirty talking, role-playing, or light BDSM, we all have that thing that can turn good sex into great sex. 
You probably still think about that one time with that one person where they did that thing and it sent your eyes rolling in the back of your head. 
Sometimes though, this person can do the same thing on a different day, and you aren't feeling it!
Finding fantastic sex and getting better in bed can certainly be helped by encouraging open expression in the bedroom. Not only do you need to feel comfortable enough to initiate a sixty-nine, but you have to be the kind of person that makes your partner comfortable as well. The best way to go about that is to start small and build from there.
A lot of times, when sex happens, it's an act of feeling each other out. Most of that's literal, but there's a good deal of emotional feeling out as well. They want to know if you're the kind of person they can be themselves around and vice versa. It may not be the best idea to ask your partner to slip on that police officer outfit the first time they're in your bedroom. It can be a shock.
What you need to do, though, is start small and create a comfort zone. "You're a bad girl!" may not be the best opener if you're into dirty talk. Instead, start small.
Something like "You're so hot!" is a bit more watered down. If your partner responds with, "I love it when you lick me there", then you're in business! You can level up until you and your partner feel like you can let your kink flag fly. That's when the real fun begins.
Great Sex is Often About Compatibility
You can be with partners that tell you that you're amazing in bed. You're incredible, have other-worldly stamina, and a fantastic body. It's an incredible feeling to be with someone who validates you and encourages you sexually.
What's weird, though, is that when you're with another partner down the line, you try the same things and the results aren't the same. Sex, indeed, great sex, has a lot to do with personal compatibility. We've all felt it.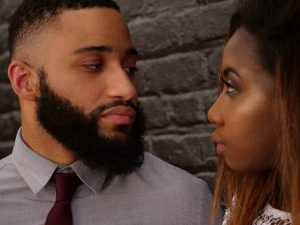 There are just some people we're around where there's a palpable sexual connection. Other times, we force the sexual connection. According to a 2013 article The impact of sexual compatibility on sexual and relationship satisfaction in a sample of young adult heterosexual couples, it said that:
The strongest predictor of sexual satisfaction, after accounting for relationship satisfaction, was perceived sexual compatibility. Similarly, the strongest predictor of relationship satisfaction, after accounting for sexual satisfaction, was perceived sexual compatibility.
This is absolutely not to say that if sex isn't great now, it never will be. You just have to be willing to do the work to make it great. That includes frank discussions about what you want/need sexually, and what your partner needs as well. There's nothing wrong with sexual feedback sessions.
When giving or soliciting feedback, avoid negatives. Start by accentuating the positives. "I really liked it when you did that…", or "Oh my god when you started doing that it was incredible." That will help your partner clue in on what you want. On the other hand, you can also actively seek feedback on how you're doing. It may be a bit much to get live feedback while you're having sex but take note of responsive cues from your partner when you touch them or kiss them a certain way.
Getting good at sex takes work. It's probably the most fun work you'll ever do, though. Start small, take some chances, and try new things! Life's too short to get caught up in insecurities over how we look. Remember, practice makes perfect, so get out there and practice!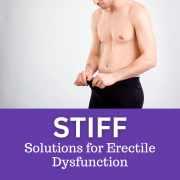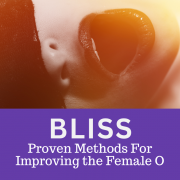 About Life Coaching and Therapy
Life Coaching and Therapy (LCAT) is a therapy and coaching practice that transforms our clients lives through our flexible. Multi-technique approach and pleasure-skills training provided by systematically-trained and licensed therapists!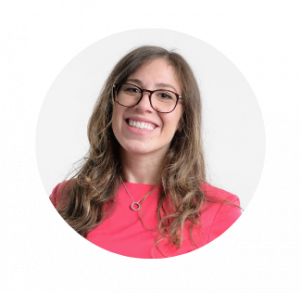 Get to know our founder and owner, Amanda Pasciucco, (a.k.a. The Sex Healer) PhD, Licensed Marriage and Family Therapist (LMFT), and an AASECT Certified Sex Therapist (CST) that has developed innovative therapy programs and therapy videos that get results.
Our team of compassionate, licensed therapists and certified sex therapists help all clients who visit us for a variety of personal, relationship, intimacy and sex problems.
LCAT provides on-site appointments, as well as video chat and text therapy programs.
Learn more about how LCAT can help improve your life at What We Do. 
https://lifecoachingandtherapy.com/wp-content/uploads/2020/01/95.jpg
798
1600
Amanda Pasciucco
https://lifecoachingandtherapy.com/wp-content/uploads/2020/12/logo-purple-horizontal.gif
Amanda Pasciucco
2020-01-31 07:54:26
2023-08-25 12:33:53
Sex Skills / How to Be Good in Bed