How to Orgasm – Vulva Edition
One of the most commonly asked questions by women coming to our practice is "how to orgasm?"
Is there really just one answer to the question of how to orgasm though? I think not! 
If you ask women internationally from ages 18 and up, you might be surprised at what responses you get.
Vulva owners each have different things that make us tick and different sensations within sex that are orgasmic. 
A few vulva owners report enjoying penetration and fullness feeling of the vagina, while others want to focus on the magic of the clitoral gland. 
How to orgasm when you have a vulva can change over time – making it even more fun to discover new techniques along the way. Especially for those of you with one long term partner, it is often exciting to discover your partner's "new thing" when it happens for them. 
Learning Curves:
Finding what you like is key on how to orgasm, along with not getting discouraged during experimentation. 
Consistency is key for most women. Continuing the motion which feels the best is what can bring the orgasm pulsating through you.

Do not go harder, or faster, or softer unless the vulva owner asks for it. 

Just maintain the same motion and if you are using an external clitoral vibrator, consider upping or lowering the intensity based on your needs.

There is a moment when you feel an orgasm approaching. Sticking with it makes the feeling grow into a full-body climax.
How to Orgasm Each Time 
People with penises may not mind if you go harder, faster, or change it up at the end of the stimulation, as the orgasm and ejaculation will still be there.  
For vulva owners though, sometimes we want the same motion to the point of climax and orgasm.
There is nothing wrong with liking the same way of orgasming! 
Techniques to Avoid When You Are Learning How To Orgasm:
Avoid asking the question: "Are you close?" This can deter the orgasm from even happening. 

The mind quickly shifts to other questions, like am I taking too long? 

Am I boring them? Which in the long run is known as an orgasm killer.
Try These: 
Moving targets – it is not easy keeping the same movement or position when hips are squirming and bodies are moving. Yet try to stay consistent, because if it is do-able, it is rewarding. 

Pattern pleasure – tap your feet to the beat of your favorite song. That is the rhythm, and your repeated moves in the bedroom – whether it is rubbing, tapping, or penetrating with a finger, tongue, phallus, or toy – can have the same beat. 

By experimenting with rhythm and zeroing in on what feels best, you can take your orgasm to the next level.
How To Orgasm with Rhythm
:
Skipping- take a break in between each motion and cause a sweet frustration. 

It's like only half scratching an itch, which creates a desire that's not 100% satisfied 

This can lead to a slower build up and longer more satisfying orgasm. 

Raindrop touch is an irregular pattern with different amounts of time in between each motion. 

Creates a randomness that is exciting because the clit does not know what is next.

Back-to-back movement is when you repeat your motion right after finishing the last one with no pauses in between. With this rhythm, there is not time for pleasure to die down between each motion.

Constant butterfly pulsating is where the rhythm is so fast it is almost a blur. 

You move so quickly that the touch becomes a flutter. 

After all, this is why vibrators are so popular. With penetration, pulsating is an extremely popular stroke because it allows a tiny amount of movement to constantly stimulate the clit.
Ways to explore
:
Experimentation: It's fun to take what motions you already know feel great and try adjusting the rhythm in a different way to see if your orgasm is even better.

Slow Burn: By slowing the rhythm in the buildup to prolong and extend the orgasm might cause frustration or be hard to stick with yet if you can hang on through it, the rewards are well worth it.

Pressure: You don't have to press too hard. Rhythmic movements can be very subtle and still feel wonderful. Think about how a vibrator's micro-movements feel …. Those feel pretty great right?

Irregular Movements- Some people just don't like irregular motions and need things to be consistent. 
Any of these techniques can help with how to orgasm or enhance your current routine. Remember the fun in having an orgasm is the exploring and adventure along the way.
Are you ready to learn more and unlock a more satisfying experience?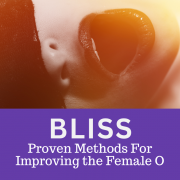 About Life Coaching and Therapy
Life Coaching and Therapy (LCAT) is a therapy and coaching practice that transforms our clients lives through our flexible. Multi-technique approach and pleasure-skills training provided by systematically-trained and licensed therapists!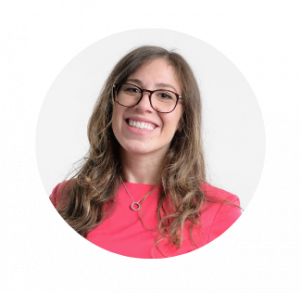 Get to know our founder and owner, Amanda Pasciucco, (a.k.a. The Sex Healer) PhD, Licensed Marriage and Family Therapist (LMFT), and an AASECT Certified Sex Therapist (CST) that has developed innovative therapy programs and therapy videos that get results.
Our team of compassionate, licensed therapists and certified sex therapists help all clients who visit us for a variety of personal, relationship, intimacy and sex problems.
LCAT provides on-site appointments, as well as video chat and text therapy programs.
Learn more about how LCAT can help improve your life at What We Do. 
https://lifecoachingandtherapy.com/wp-content/uploads/2021/02/pexels-dainis-graveris-3773665-scaled.jpg
1708
2560
Amanda Pasciucco
https://lifecoachingandtherapy.com/wp-content/uploads/2020/12/logo-purple-horizontal.gif
Amanda Pasciucco
2021-03-01 09:00:58
2023-08-30 13:08:02
How to Orgasm – Vulva Edition