Is Webcam Sex Cheating & How It Affects Relationships
 The question "Is webcam sex cheating?" is one of the most asked by many people ask in this days.
In the past, adultery involved secret rendezvous, fabrications of "business excursions". And embarrassing justifications involving the aroma of perfume on a dress shirt. Nowadays, hooking up online makes it possible to start a relationship with someone other than your spouse or partner. Since people are not in physical contact, it may appear innocent enough. Yet online infidelity is exactly what it sounds like: cheating.
Here are some reasons why you shouldn't sign on if married or in a committed relationship if you have been debating this issue for whatever reason. "Seeing" someone online or searching for a sexual release and considering browsing online for it.
The Concept of Cheating
Webcam sex or cyber sex is a type of emotional affair in which one of both participants establish a sexually intimate relationship without ever meeting in person. They might never even exchange voicemails or see each other's faces. Therefore, intimacy experienced online could not appear like a true relationship if there is a lack of actual physical contact.
However, just like a physical flirtation, an internet affair can have a lasting negative impact on a relationship or even the entire family. It may divert the unfaithful partner's focus away from his or her spouse and kids. Depriving them of valuable time and attention and making them feel neglected and taken advantage of. And just like in-person relationships, online sex experiences eventually involve secrets and lies that have the power to shatter the trust that keeps a relationship intact.
The relationship is shattered when a spouse or partner is unfaithful, even if all sexual activities are happening online without touching or kissing the third person. People having affairs also frequently become unsatisfied with their relationship or marriage in real life, which can do more harm.
The Temptations of Webcam Sex
Digital infidelity appeals to people for a variety of reasons. Having an online sexual experience can seem risky and exotic. It implies that you get to visit a new location to meet someone who finds you intriguing or strange. Also, the webcam person is always at their best when they publish or stream online. Meaning it's easier to fall for their physical aspect. 
Because it only occurs online, digital infidelity attracts many people. Because they don't necessarily want to meet their affair partner in person. There is less chance that physical issues may arise.
Some people turn to webcam sex as a haven because they are unhappy in their relationships yet are reluctant to express it. For instance, a straight individual who discovers that they are attracted to a person of the same sex can feel guilty and feel safer exploring their feelings online. The same goes for someone drawn to others who practice a different ethnicity, creed, nationality, age, etc.
The Consequences of Webcam Sex in Relationships
Online sex can even lead to addiction in some people, complicating matters further. The amount of free time spent in front of a computer or screen will likely increase for someone addicted to cybersex, leaving less time and attention for their spouse or partner, children, and family.
Today's webcam sites provide easy access to sexual adventures even if there is no personal communication between two individuals. Of course, if they have begun communicating, online adultery might progress to actual adultery, which elevates cheating to a new level. 
Remembering that one webcam sex experience may not be enough to halt the episode or stop it from happening again is vital because, like real-life infidelity. It is frequently a symptom of issues in a relationship. Talk to your spouse or partner instead of searching the internet for happiness or anything else you perceive to lack in your existing relationship.
Webcam Sex Is a Fantasy
Lastly, it's critical to stress that a webcam person is not interested in your spouse. Camgirls aren't trying to take your spouse away from you, and they aren't even interested in your spouse personally; instead, they are more interested in what they can give them financially. 
However, that point of view is camgirl's, not your husband's. There is a reason why they need webcam sex, regardless of its frequency. It might be every week, once a week, or twice a month. The truth is that an issue in your relationship needs to be addressed. 
The Next Step
If you or your partner find it difficult to cease indulging in sexually compulsive behavior, think about seeking out individual treatment or couples counseling. By doing this, you will prevent both yourself and your loved ones from suffering significant harm. Not to mention that this is the only way to truly understand what causes the need to seek sexual experience outside your relationship.
Preventing yourself or your partner will not be enough to solve the initial problem. Let's say your husband is indulging in webcam sex on his computer, and you've prohibited him to do that by threatening you'll end your marriage. This doesn't mean that the need for similar experiences is gone or that the reason for it disappeared. 
Most of the time, there are some aspects of the relationship that need to be looked at closely for the couple to reconnect again. Whether it's physical intimacy, lack of time together, stressful jobs, or anything else. Seeking romantic connection or sexual pleasure outside your relationship implies that something needs fixing.
In Final Words
If your partner is engaged in webcam sex activities, try not to judge them. Try to understand their perspective and suggest couples therapy instead. A relationship professional with the right set of skills can help your partner understand the core of the problem and find the best way to solve it. And reconnect with you sexually and romantically. 
Depending on how you and your partner feel, you might strengthen your relationship through therapy. It might be the experience that your relationship needed to take a look again into the sexual connection you two share. And work through the issues that have been there for a while. Once you've both dedicated time to those issues, you might be able to even love each other more and feel a stronger attraction to each other.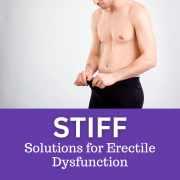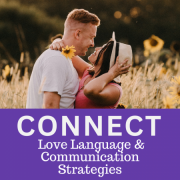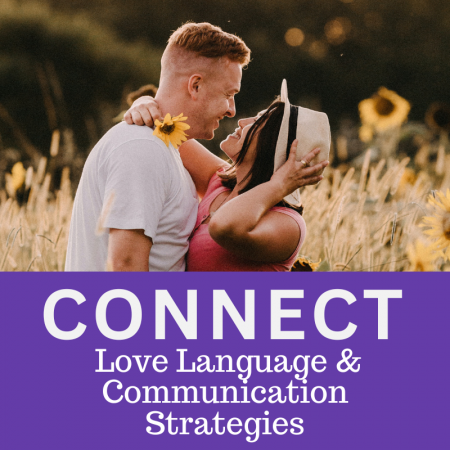 About Life Coaching and Therapy
Life Coaching and Therapy (LCAT) is a therapy and coaching practice that transforms our clients lives through our flexible. Multi-technique approach and pleasure-skills training provided by systematically-trained and licensed therapists!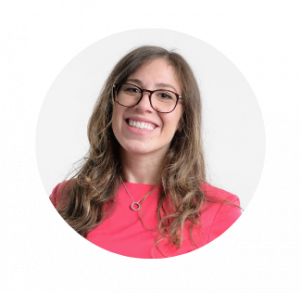 Get to know our founder and owner, Amanda Pasciucco, (a.k.a. The Sex Healer) PhD, Licensed Marriage and Family Therapist (LMFT), and an AASECT Certified Sex Therapist (CST) that has developed innovative therapy programs and therapy videos that get results.
Our team of compassionate, licensed therapists and certified sex therapists help all clients who visit us for a variety of personal, relationship, intimacy and sex problems.
LCAT provides on-site appointments, as well as video chat and text therapy programs.
Learn more about how LCAT can help improve your life at What We Do. 
https://lifecoachingandtherapy.com/wp-content/uploads/2022/07/pexels-andrea-piacquadio-935743-scaled.jpg
1707
2560
Amanda Pasciucco
https://lifecoachingandtherapy.com/wp-content/uploads/2020/12/logo-purple-horizontal.gif
Amanda Pasciucco
2022-08-01 07:29:18
2023-08-28 05:39:59
Is Webcam Sex Cheating & How It Affects Relationships