PLUS SIZE SEX
For those of you who are considered "plus size" or those of you who have sex with people who are considered overweight, it is time to have the BEST PLUS SIZE SEX EVER.
Common Themes:
"

I am plus size, should I be on top when I have sex? I do not want to break my girlfriend"

"

I'm embarrassed to be on top, because my partner can see all my rolls and jiggles."

"I am plus size and I want to take things to another level with my partner. What positions might work for us for penetrative sex?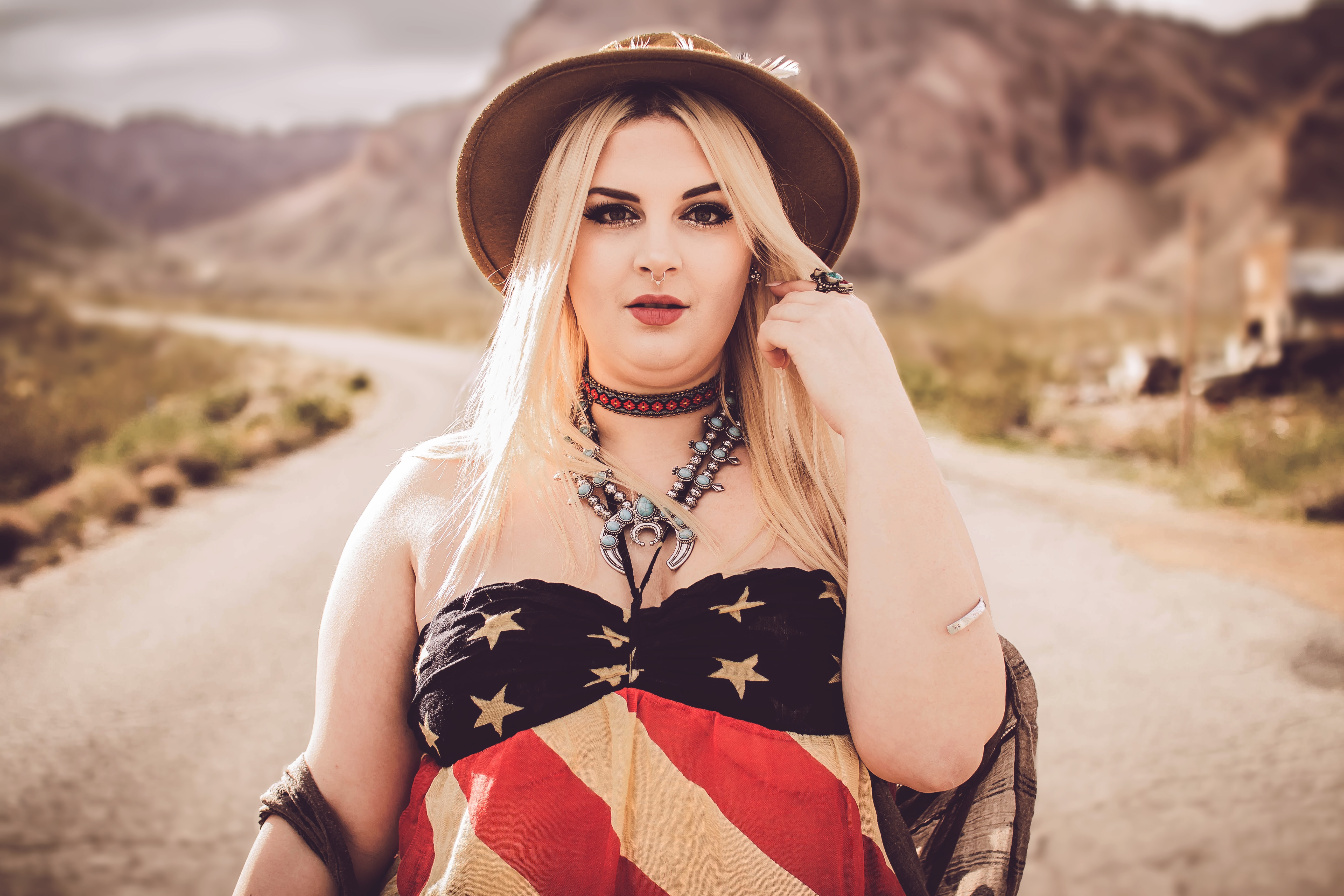 If this sounds like you or your partner, I have the plus size sex answers you have been waiting for! Believe it or not peoplehave sex no matter what their size! Ranging from masturbation, to partnered sex, to kinks, different body types have sex all the time. 
Self-consciousness can be deep within you and it feels insurmountable. I understand that you might feel shy about your body in front of your partner, especially if you're feeling insecure.
Your jiggly hips, soft bellies, full chests, and dimpled thighs are all a part of you, and they are beautiful and perceived as VERY sexy. 
All individuals deserve the sex life they want!
While unleashing your body, try to remember that the person showing up in the bedroom vulnerably with you knows what you look like if they are going to have sex with you.
The fact is that confidence comes from radical acceptance of who you are.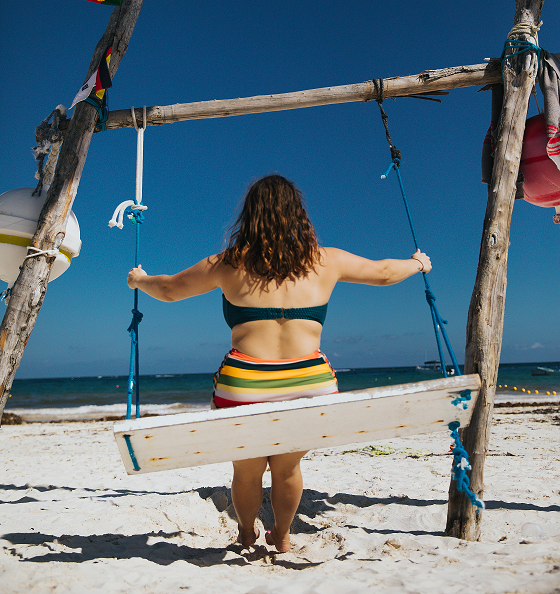 Another fun fact is that the more you do something (for example, show yourself nude to a partner), the easier that THING becomes, AND the more CONFIDENT you become about it.
Love yourself like no other, AND love your body like no one else can. You DO NOT need anyone's permission to do so. With confidence, you can attract whoever you are attracted to. Confidence is sexy.
It is key to talk to your partner about what sex you want to try. Do whatever position it is that you need to do to get your "rocks" off.
If you are worried about getting on top or sitting on your partner's face, ask him/her/them. If they/he/she says yes and you want to, JUST DO IT! You will not suffocate your partner to death!
Your plus size sex has the best chance of being AMAZING if you keep an open conversation and talk to your partner about it.
Whether you're plus size, your partner is, or you both are, these are penetrative plus size sex positions you will love to try:
Reverse Cowgirl – booty is in! 

Doggy Style –  this is an oldie, but a goodie! Especially for receiving partners that want a harder sensation. 

The Pretzel – this is more of a sensual sex position than a wild one. Receiver is in a spooning position on their side and the penetrative partner (man or the one with a phallus) is on top, like in missionary. The person penetrating can get into the body at the best angle this way and the receiver can use a sex toy if they want on their other genitals.  

Edge of The Bed – try one person laying on the edge of the bed to receive penetration while the giver is STANDING and thrusting.

The Elevated Starfish – this is a variation of missionary, but with accommodations that can make it more exciting. Legs open, legs closed, knees bent and tucked up. 
If these positions don't work, no problem! 
Not only did I work as the sex therapist for those with binge eating disorders at an eating disorder facility, but I myself have ranged in weight from average size to plus-size. 

Non-Penetrative Plus Size Sex Tips You Are Going To Love:
Masturbate
Learn about your pleasure and erroneous zones.

Experiment with your body and your orgasms! 
Someone Who You Feel Safe With
Find someone you can "lose the shame" with. If you are with someone who shames you for your body, please do not stay with this partner.. You're beautiful!
Someone else is dying to appreciate you – I promise! You don't need to waste your time on someone that doesn't make you feel special for who you are.

Consider having a sexual relationship with someone you could keep the lights on with during sex. 
The choices are endless from vibrations to sensations! Move away from penetrative sex and get in the habit of making the entire body the sexual region instead of focusing on just penetrative sex, which is incredibly limiting. 
Buy Sexy Clothes For Yourself
While finding lingerie in stores is IMPOSSIBLE (in my experience it was), plenty of online retailers make gorgeous plus size lingerie. 

My personal favorite is to get a costume to spice things up! NOTE: the one size fits all (in the plus-size category) used to work best for me because the material is stretchy, and that made me feel like it hugged more appropriately.
Put Your Comfort First
Don't go out of your way to satisfy another partner orally (eating out or giving blowjobs) while kneeling if it's too hard on your knees. 

Don't feel like you have to have shower sex if you feel you are stuffed in there too tightly. Feeling claustrophobic during shower sex (yes this happens) is much worse. 

Share your desires with your partner, and ask questions to find out what feels good to him/her. Lie down to give oral sex if needed. 
Thigh Chafing
If you find your thighs chafing during sex, put a dab of lotion or uberlube that neither you or your partner are allergic to on the inside of your thighs. NOT on your genitals yet.

This will make your skin super soft, and prevent rashes, and irritation..

Also, for those who like lingerie, you can buy amazing lingerie thigh garters for chafing. If those don't work for you, cotton shorts under clothing help. 
Stay Hydrated
Don't be afraid to take breaks during sexual activity. 

Sex can be hard work and it's important to hydrate yourself. 

Do not push yourself past your limits, because it will affect the entire body later!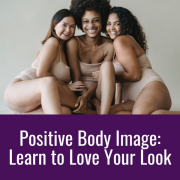 About Life Coaching and Therapy
Life Coaching and Therapy (LCAT) is a therapy and coaching practice that transforms our clients lives through our flexible. Multi-technique approach and pleasure-skills training provided by systematically-trained and licensed therapists!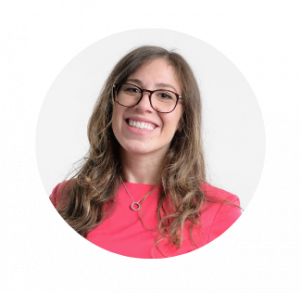 Get to know our founder and owner, Amanda Pasciucco, (a.k.a. The Sex Healer) PhD, Licensed Marriage and Family Therapist (LMFT), and an AASECT Certified Sex Therapist (CST) that has developed innovative therapy programs and therapy videos that get results.
Our team of compassionate, licensed therapists and certified sex therapists help all clients who visit us for a variety of personal, relationship, intimacy and sex problems.
LCAT provides on-site appointments, as well as video chat and text therapy programs.
Learn more about how LCAT can help improve your life at What We Do. 
https://lifecoachingandtherapy.com/wp-content/uploads/2019/07/priscilla-du-preez-sDKzVeIt_Nk-unsplash-e1563540877286.jpg
667
1000
Amanda Pasciucco
https://lifecoachingandtherapy.com/wp-content/uploads/2020/12/logo-purple-horizontal.gif
Amanda Pasciucco
2019-07-19 08:40:18
2023-08-30 16:25:33
Plus Size Sex