SEX TOYS
Do you remember the first time you heard about a sex toy? Or even better… you bought one!
Sex toys usually enable a quicker  orgasm and thus, clients always ask me about them. As a former  consultant in the sex toy industry, I have a lot of knowledge about these products. 
Below is a summary of the main types of sex toys and how to use them.
Bullets:
The job of the bullet is to add increased pleasure on the clitoris. If you have never bought a sex toy before, this is a great place to start. 
It packs a lot of power into one condensed spot and jolts the nerve endings in the clitoris. 

Adding a bullet to masturbation and intercourse can greatly increase the intensity and amount of orgasms that you experience. 
Warning: Please note that bullets are external toys and not to be used inside the vagina.
G-spot toys:
G-spot toys are made for inside the vagina. They usually have a curve in them that angles upward to stimulate the area  known as the G-Spot. 
Some women experience additional pleasure with this type of toy because they can turn it and stimulate the wall of the vagina that they feel is the most sensitive.
Any more tips on finding your G-Spot with a sex toy?
Some couples may just run these up and down the body as a part of massage.
Dual-action vibrators:
The famous "rabbit" is a dual-action vibrator. It has one spot that is designated to stimulate the clitoris and a shaft that is made to fill the vagina. 
If you have never masturbated with a sex toy before or never had an orgasm, I would not recommend this type as a first sex toy. 
Make ake sure you can control each part of the toy separately. It's no fun without the ability to calibrate each of them. 
.
Dildos:
A hard shaft, best when made of silicone, glass, or other solid material, gives the feeling of fullness inside orifices. 
Many people use dildos accompanied by hands, fingers, and/or a bullet on another erogenous zone. 
Butt Plugs:
Butt plugs are made of a variety of materials, the most common being latex. Other materials used include silicone, neoprene, wood, metal, glass, stone, and many other materials. Silicone is a particularly good material, as it can be disinfected in boiling water.
These add pleasure to the erogenous zone of the anus. The feeling of fullness often adds an added sensation alone or in use with other toys!
Cock Rings:
The purpose of a cock ring is to trap blood inside the penis in order to maintain an erection, or encourage a stronger erection. In order to do this it must be placed at the base of the penis.
A ring made of stretchy material is simply stretched over the penis (and optionally also the scrotum, except when used with a pump for impotence) and situated against the body. Rigid rings are used differently: first each testicle is fed through the ring and the entire scrotum is pulled through, then the flaccid penis is pushed through the ring and situated against the body.
Sex Toys  – Introducing Them to Your Partner
Incorporating sex toys with your partner can be intimidating! I SO get it!
However, once you bring it up, excitement grows and new types of pleasure are possible. 
You can explain to your partner that this adds additional stimulation that your body desires. 
Most sex toys with vibration come with a remote so you can choose the levels of pleasure and make it even more sensational. 
If you still can't find the courage to tell your partner you want to use a sex toy or if you are scared to venture into the world of sex toys, contact us. We can guide you!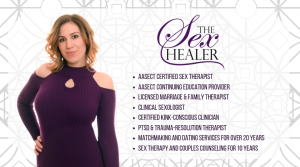 Life Coaching and Therapy (L-CAT) is a relationship coaching and sex therapy practice that transforms our clients lives through our flexible, multi-technique approach and pleasure-skills training provided by systemically-trained therapists!
Learn more about how LCAT can help improve your relationship and ignite your sex life at What We Do. Call or text us at 203-733-9600, or make an appointment.
https://lifecoachingandtherapy.com/wp-content/uploads/2019/06/Sex-shop.jpg
333
500
Amanda Pasciucco
https://lifecoachingandtherapy.com/wp-content/uploads/2020/12/logo-purple-horizontal.gif
Amanda Pasciucco
2019-06-25 09:19:47
2019-10-10 15:19:28
Sex Toys – When Vanilla Just Isn't Enough