Improving Couples Sex Life
There are many ways to improving a couples sex life, and we help our clients with skills and techniques based on what works the best for them. For some, the key is improved communication, and for others it's finding ways to address their fantasies. Wouldn't it be wonderful to maintain the same spark a couple had when they first met? Quite often, time and friction from everyday life causes a relationship to become routine and the spark slowly fades away. Many couples surrender, accepting this routine sex life or lack of a sex life and do not believe that it's even possible to improve their sex life.
The reality is that couples just need a relationship reboot in order to ignite their passion.
Below are seven tips on how to keep the spark in your relationship and improve your sex life, because I want you to know that no matter how long you've been a couple, a great sex life is possible at any time.
Work as a Team
You are! When you decided to commit yourselves and spend the rest of your lives together, you began a long path. You will both only be victorious if you work together as a team. You must join together in dealing with adversities. Problems arise all the time. There may be arguments about money, kids, and even your sex life, but the only ones that can solve the challenges are you two – working together. You have to learn from mistakes and accept that the person next to you has flaws.
Spice Things Up
If you are not having a lot of sex, relax, this is not rare and there is a solution. The first thing you should observe is the daily physical contact that you both have with each other. A hug, a kiss on the cheek or a naughty pat are great gestures if you have not been intimate for a long time.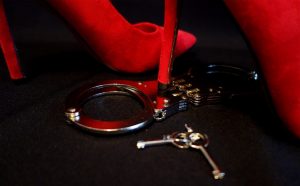 Regular sexual intercourse will naturally increase sexual desire. The same thing applies when sex frequency is low, sexual desire goes down. Having more sex causes the body to start producing more sex hormones that remind you how much you like to have sex.
Variety is one way to improve a couples sex life. It makes things exciting and rewarding. One of the main reasons why couples stop having sex is because it becomes routine, boring and predictable. Individuals need emotion, fun and a touch of mystery to activate their desire.
Plan a regular date night, and forget about the dishes, kids' homework and problems at work. Take a bath together or share a few glasses of wine to get in the mood. These activities work as passion igniters.
Why not venture into something new together? When it comes to bedroom experiences, there are many new things to try in order to improve couples sex life:
Practice Karezza sex (a calm and gentle method).
Masturbate and watch your partner masturbate.
Implement (at least) half of the Kama Sutra's positions
Have cybernetic sex and/or erotic phone calls.
Be blindfolded while making love.
Wear super sexy lingerie and shop for it together.
Encourage an erotic dance.
Use a vibrator or other type of erotic toy.
Tie up your partner, and another day, let him/her tie you.
Seduce him/her with an erotic costume.
Practice tantric sex
Have sex in the shower.
Read erotic literature.
Try a sexual role play.
Share your fantasies (and put them into practice).
Wake him/her up in the middle of the night to make love.
Practice "wet" fetishism or splosh sex (cover your partner with wet food, such as cream, before having sex)
Have "morning quickies" before going to work.
Make love with candlelight.
View pornography together and try to imitate it.
Play "strip poker" and undress little by little.
Go Out for Adventures Together
Just as you must experiment in the bedroom, you must also do so in everyday life – I am not talking about sex. Go for a walk in the park together, or go out for coffee like you did when you first met. Your relationship is not limited within the house.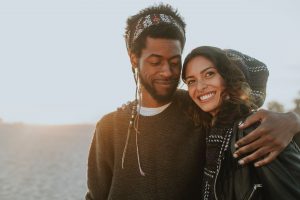 It may sound silly or too obvious, but how many times have you heard your partner say "we never do things together" or "we never go anywhere"? There are many options and the most entertaining are usually the lowest cost or free.
Communicate, Communicate, Communicate
Communication is not the solution to all your problems, but it is essential if you want to lay the foundation for a strong future. Most detachments occur when we misinterpret the other person or simply stop communicating. Sit down to enjoy a night together and ask again all the things you asked each other when you first met.
Ask For What You Really Want
A common mistake is to wait for your partner to do something without ever telling him/her what it is you desire. Your partner is not a mind reader no matter how much time you have spent together, or how well you think you know each other. If you really want something, express it in the proper way.
Explain What You Think or How You Feel
Clearly say what you think or how you feel – both positive and negative thoughts and feelings, but always be respectful of each other. There is no better way for your partner to understand you than when you show your emotions. Do not assume that your partner will know how you feel.
Take Care of Yourself
You have to invest in yourself in order to improve your self-esteem. Your partner will love you now matter how you look, but when you feel good about yourself it will improve your attitude, which can help with your relationship. Only you can decide if you let external factors affect your self-esteem.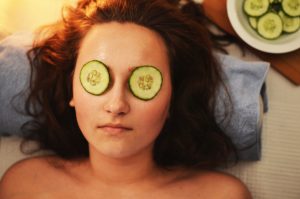 Regular exercise, for example, will not only improve your health, but your body will start producing more serotonin, which regulates the state of mood. That is why it is also known as a happiness hormone. You must love and be happy with yourself so that your partner can also love you without restrictions.
Conclusion:
Regardless of the reasons, such as stress, lack of intimacy or poor communication that cause a couple to lose their spark, it is possible to improve couples sex life by breaking out of their routine, trying new things, and acting like they are dating again in order to ignite the passion that originally brought them together.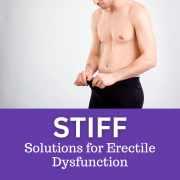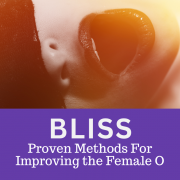 About Life Coaching and Therapy
Life Coaching and Therapy (LCAT) is a therapy and coaching practice that transforms our clients lives through our flexible. Multi-technique approach and pleasure-skills training provided by systematically-trained and licensed therapists!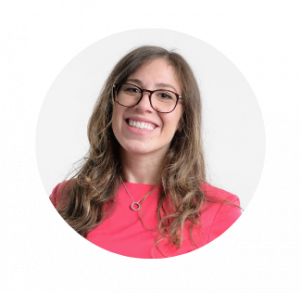 Get to know our founder and owner, Amanda Pasciucco, (a.k.a. The Sex Healer) PhD, Licensed Marriage and Family Therapist (LMFT), and an AASECT Certified Sex Therapist (CST) that has developed innovative therapy programs and therapy videos that get results.
Our team of compassionate, licensed therapists and certified sex therapists help all clients who visit us for a variety of personal, relationship, intimacy and sex problems.
LCAT provides on-site appointments, as well as video chat and text therapy programs.
Learn more about how LCAT can help improve your life at What We Do. 
https://lifecoachingandtherapy.com/wp-content/uploads/2019/05/adults-barefoot-bed-1246960-e1560422574199.jpg
667
1000
Amanda Pasciucco
https://lifecoachingandtherapy.com/wp-content/uploads/2020/12/logo-purple-horizontal.gif
Amanda Pasciucco
2019-05-13 08:58:12
2023-08-25 12:33:34
Improving Couples Sex Life