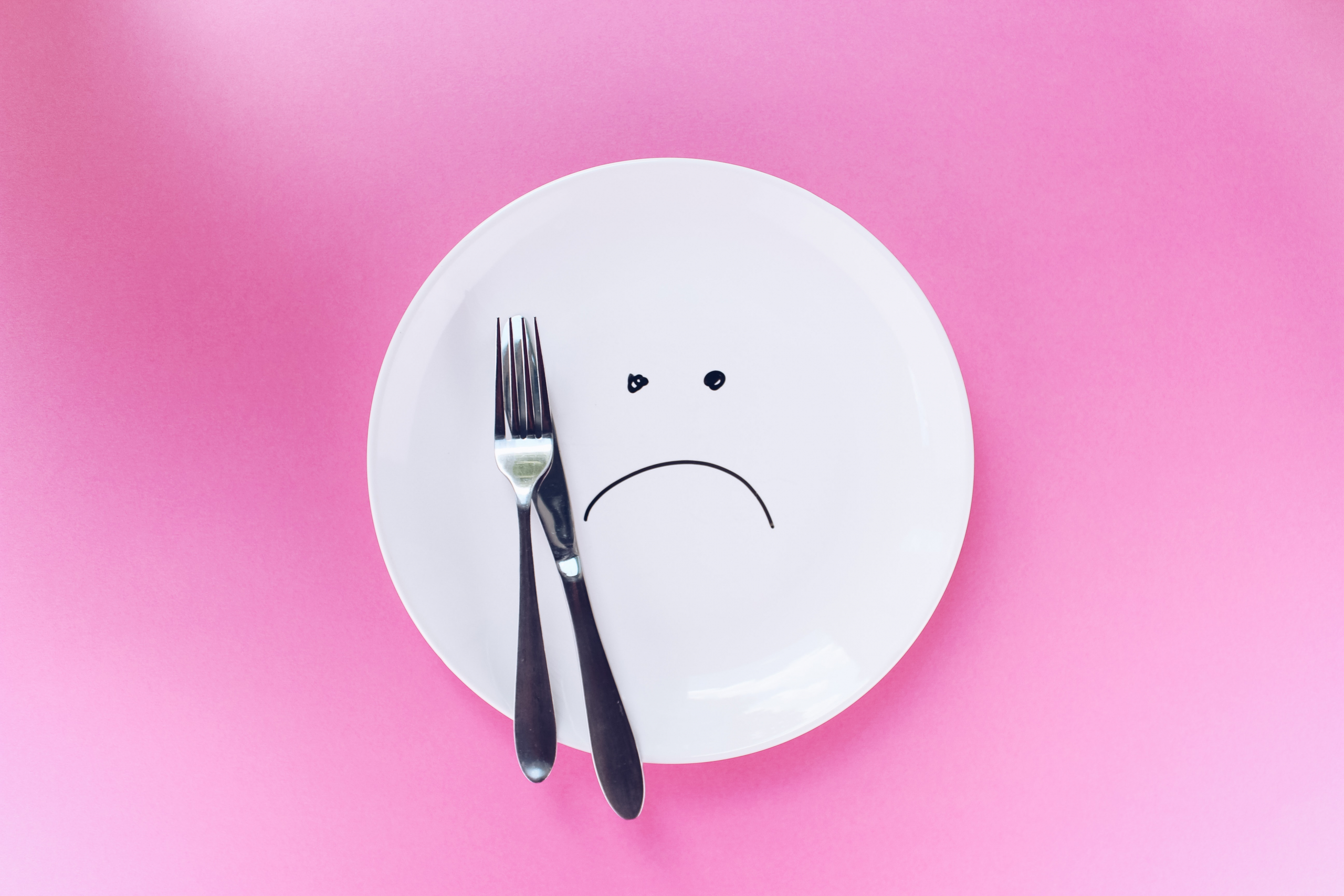 NEDA Week for Those Recovering from Disastrous Eating Disorders
NEDA Week for Those Recovering from Disastrous Eating Disorders
NEDA week is a special time of year where we come together to honor those who are struggling with eating disorders. 
I began heavily working in the eating disorder field in 2013. Soon enough, I would come to learn what it looks like to fight every day, with challenges are struggles. 
Eating disorders are a serious affliction affecting at least 11 million Americans, and probably more.
Eating disorders are when you have an unhealthy relationship with food that becomes priority over your relationship with others. NEDA week is a time where working in a Partial Hospitalization Program, we would "let loose" and fight back with rituals instead of CBT and DBT.
I will never forget smashing scales with a group of those recovering from their illness. I remember hearing clients say that "NEDA Week gives hope!" 
There are different forms of eating disorders that involve fasting, restricting calories, binge eating. Use of laxatives, over-exercising, and / or purging. 
People struggling with eating disorders might have a fear of being overweight, be obsessed with something in particular with their food, or have unrealistic expectations about how their body ought to look. 
Whether you are struggling with restriction of calories, purging or excessive exercise, or binging, it is time to gain control of your life again and celebrate with us during NEDA week. 
We want you to love the person you see in the mirror!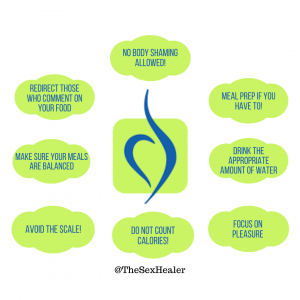 Our Favorite Exercises: 
Cover 60% of your mirrors with things that make you smile 

Unfollow EVERY single account that has messages that encourage disordered behaviors

Pick one part of your body that you don't mind. Write yourself a love letter as if you were an admirer!


Draw a family tree and track all the people in your life that had negative beliefs about food and body image. Learn to challenge those beliefs! 
You can get more free content on relationship and sex tips by checking out my Youtube Channel – The Sex Healer. 
If you know someone that would benefit from this information, feel free to share it. 

Life Coaching and Therapy (LCAT) is a relationship coaching and sex therapy practice that transforms our clients lives through our flexible, multi-technique approach and pleasure-skills training provided by systemically-trained and licensed therapists! 
Our team of compassionate, licensed therapists and certified sex therapists help Millennials and Baby Boomers alike who visit us for a variety of relationship, intimacy and sex problems. 
LCAT provides on-site appointments, as well as video chat and text therapy programs. For clients hoping to take their intimate lives to the next level through personalized coaching on YOUR terms, learn more about our Text Therapy Program.
Learn more about how LCAT can help improve your life at What We Do. 
Call or text us at 203-733-9600 or make an appointment.
https://lifecoachingandtherapy.com/wp-content/uploads/2020/02/thought-catalog-fnztlIb52gU-unsplash-1-scaled.jpg
1707
2560
Amanda Pasciucco
https://lifecoachingandtherapy.com/wp-content/uploads/2020/12/logo-purple-horizontal.gif
Amanda Pasciucco
2020-02-24 05:54:02
2020-02-24 05:55:43
NEDA Week for Those Recovering from Disastrous Eating Disorders