7 Biggest Divorce Regrets You Should Be Aware Of
7 Biggest Divorce Regrets You Should Be Aware Of
There is another side of getting married and it might come with many biggest divorce regrets.
If you have chosen to get married, it will probably be difficult for you to imagine that your marriage might end one day. However, divorces do happen, and it's quite important to listen to stories of those who have divorced their spouses to try to avoid making the same mistakes.
Being informed about the most common divorce regrets will not harm your marriage. On the contrary, it might save it and allow you to fall in love even more with the person you are hoping to spend the rest of your life with. So, if you're keen to have the marriage you will be proud of. Make sure you read our list of divorce regrets, think about them. And maybe even discuss them with your spouse.  
1.Depending On My Spouse
There are many people who will enter a marriage with unrealistic expectations or even wrong intentions. Getting married is something often seen as an achievement in life, instead of something that is your decision that came out of a place of love. Some people will assume that being married will make them seem adult in the eyes of others. While completely ignoring the fact that marriage needs constant work and investment to work. Another area where many people will choose to depend on their spouse is their happiness. Married couples will often blame one another for their misery, sadness, frustration, or any other negative emotion when in reality. Your happiness is your own responsibility. 
2.Not Communicating Your Feelings
The most common reason why both relationships and marriages don't work is the lack of quality communication. Choosing to fix problems on your own or having your feelings not shared with your partner instead of discussing it all with your partner will cause additional problems in your marriage. During your marriage, you will experience difficult situations together on your own. And connecting with each other in times like these can only strengthen your relationship even more. 
3.Not Being Accountable Enough
Many divorced people will often regret they have spent all this time arguing with their partner and blaming each other for different marital issues when they were supposed to be more accountable. After all, by not listening to each other and realizing what you can do to improve your marriage. It will be almost impossible to solve any issue you two might have. So, next time, instead of activating your fighting mode. Try to talk about it with your partner, listen to them carefully and determine what you can do to improve the situation. 
4.Taking Couples Therapy More Seriously
It's not just about going to couples therapy, it's about taking it seriously. In other words, you have to be willing to put in the work that's necessary for your marriage to function. For instance, your counselor might advise you as a married couple to go out more often or to talk more about your emotions. And not doing so will not result in how you want it to. You can go how many times you want and talk to as many therapists as you like. Yet the most important piece of that 'marriage happiness' puzzle is you. Whatever your therapist suggests because it might enhance the connection between you two, make sure you truly dedicate yourself to it. 
5.Not Setting Boundaries With In-Laws
When you marry the person you want to build your life with, keep in mind you are not marrying their family. As much as they should be important to you, they should never be equally important as your marriage. These relationships you build with the in-laws will affect your marriage, so it's crucial to set boundaries. Regardless of whether they are rude, intrusive, or maybe even the best in-laws in the world. You will need to let them know that your marriage comes first. This also implies that you and your spouse have every right to decide whatever you want for yourselves. Yet also that you are keen on keeping everything that falls under your intimacy away from them.
6.Combing Their Finances
Often in marriage, we will think that everything needs to be shared, even the finances. However, if you were to ask the divorced couples, they would advise you quite the opposite. Not only will the money be difficult to divide if the marriage doesn't work, yet it might also cause a lot of marital issues. For instance, one person might spend more than the other. Which might lead to blaming this person if you're not able to pay or purchase the thing you were saving for. Such as a new house, car, or your child's university. 
7.Being Addicted To Social Media
Yes, we're all on social media, however, the hours we spend on these platforms should be used for something more valuable and real. Spending hours on Facebook or Instagram can harm your relationship because you might be oblivious of the signs your partner is showing. They might be unhappy, stressed, or sad, and you will not see that because you're attached to your phone. Use social media as little as possible for distraction. Remind yourself that the fun you can have with your partner exceeds any entertainment your phone can provide you with. 
All in all, each marriage comes with its sets of challenges. This doesn't mean you need to give up, it means you need to work harder to make it work. Having a beautiful, successful marriage will provide you with so much happiness in your life that no other thing can replace. So make sure you cherish it while it lasts.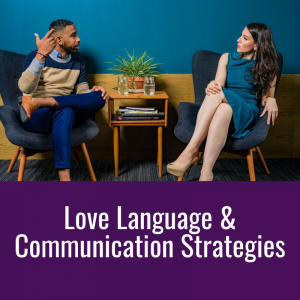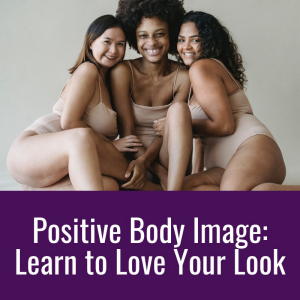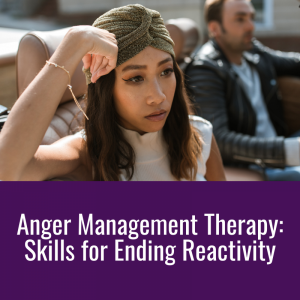 About Life Coaching and Therapy
Life Coaching and Therapy (LCAT) is a therapy and coaching practice that transforms our clients lives through our flexible. Multi-technique approach and pleasure-skills training provided by systematically-trained and licensed therapists!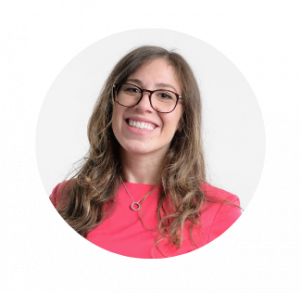 Get to know our founder and owner, Amanda Pasciucco, (a.k.a. The Sex Healer) a Licensed Marriage and Family Therapist (LMFT). And an AASECT Certified Sex Therapist (CST) that has developed innovative therapy programs and therapy videos that get results.
Our team of compassionate, licensed therapists and certified sex therapists help all clients who visit us for a variety of personal, relationship, intimacy and sex problems.
LCAT provides on-site appointments, as well as video chat and text therapy programs.
Learn more about how LCAT can help improve your life at What We Do. 
https://lifecoachingandtherapy.com/wp-content/uploads/2022/02/pexels-cottonbro-4098199-scaled.jpg
1707
2560
Amanda Pasciucco
https://lifecoachingandtherapy.com/wp-content/uploads/2020/12/logo-purple-horizontal.gif
Amanda Pasciucco
2022-02-14 06:42:10
2022-03-04 09:19:18
7 Biggest Divorce Regrets You Should Be Aware Of