Sexologist: What They Do & How They Help
Sexologist: What They Do & How They Help
You might have heard the word 'sexologist' before and weren't sure about what this job title entails. Don't worry, you're not the only one. Sexology is a field in science that studies human sexuality and sexual behavior. And the people who are studying it are referred to as sexologists. 
One thing you'll need to keep in mind is that there's a difference between sexologists and sex therapists. A sex therapist will work with patients directly and help them solve their issues around their sexuality and sexual life whereas a sexologist can also be a sex researcher, sex educator, and public policy activities. In simpler words, a sexologist is a broader term and one of its branches is sex therapists. 
People often have a wrong idea about this profession. So we've decided to gather all vital formation about sexologists in this article.
Being a Sexologist
Not many universities offer sexology degrees. Individuals might decide to become sexologists with an educational background in psychology, sociology, biology, public health, and similar fields. Typically, a sexologist will have a master or doctoral degree, or any other type of advanced professional education. 
There are also many training and certification programs on sexology, yet are not mandatory when pursuing the sexologist career. So, a person with a master's degree in one of the above-mentioned fields can start building your career as a sexologist. 
From working on research to working directly with the clients, it will be a person's choice on which area of sexology they wish to focus on. Of course, one field doesn't exclude the other, so they might be a sex researcher consulting people who are experiencing issues around their sexuality. On the other hand, if they're just getting started, it would be better to choose one area and stick to it to make sure they learn and grow as much as possible. 
Career Paths of a Sexologist
There are numerous ways to be a sexologist. A person can be a researcher, teacher, organize workshops, provide advice on inter-disciplinary data. If they desire to work with clients as a sex therapist, they will work on improving someone's life quality by addressing their issues around sex and providing them with tools to manage them successfully. Sex therapists help with problems such as mismatched libidos and lack of orgasms. 
With that being said, a sex therapist will need to have certain qualifications. Most of the time, it's an advanced degree in psychology, therapy, or counseling, clinical experience, and specific training in sex therapy. Yet, the majority of the states don't require a sex therapist to have a certification to practice. So checking qualifications before starting sex therapy is always recommended. 
Sex Therapy
As many patients are uncertain about what to expect when starting sex therapy, it's always good to do proper research on both the therapist and the nature of therapy. Sex therapists don't do any hands-on work. So if you're uncomfortable with physical touch, there is no reason for ignoring the benefits of sex therapy. 
During sex therapy, patients are not required to do any sexual activity, take off their clothes or have physical contact with their chosen sex therapists. These sessions are just like regular therapy, so patients will only talk about their issues, not demonstrate them. If there is a need to provide an example, patients and therapists can use words or use images from books or the Internet.
Às it is with any therapy, nothing that makes you feel uncomfortable will be performed by a therapist. After all, such an approach doesn't lead to good results. For instance, if you're trying to have more orgasms during sex with your partner, the therapist will ask you about your progress and provide you with advice, yet they will not ask you to do any exercises in their office. 
Sex Therapy Benefits
If you're experiencing issues about your sexuality or sex life, you should consider sex therapy. What makes it different from regular therapy is that it's only focused on the field of sex and sexuality, instead of covering many other areas. Also, you will be talking to a person who is a sexologist. Meaning they will provide you with what you need to enhance that part of your life and identity.
Keep in mind that you can start with sex therapy by yourself or with your sex partner. As most of us never received an education with a sex-positive attitude. People will experience a range of issues when having sex with another person. That's why sex therapists bring their patients back to the start of learning how to give and receive pleasure. 
When working with a sex therapist, it will be easier to stoke more eroticism into a relationship. Because a professional will help you and your partner to resolve differences you might have and find the best way to reach sexual pleasure together. Once these obstacles are removed, whether it's for you individually or you as a couple. You will be able to connect sexually with yourself and others and enjoy sex more than ever before. 
In Conclusion
To enjoy sex, we'll need to let go of all the limitations accumulated in our minds, and for that, we need professional help most of the time. It's difficult to recognize all these limitations and issues built around our sexuality. So even if you're determined to change how you feel about sex, you will encounter the same results. 
The more you work with your sex therapist, the better you will feel about sex and the intimacy in your relationship. Being able to enjoy these moments with your partner will strengthen your relationship and connect you like no other activity can. So, whether your interest in sex comes out of curiosity to understand how it all works or to improve your relationship. Having access to great sexologists or sex therapists will provide you with countless benefits in your life.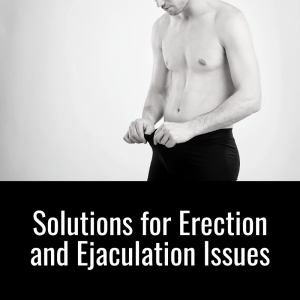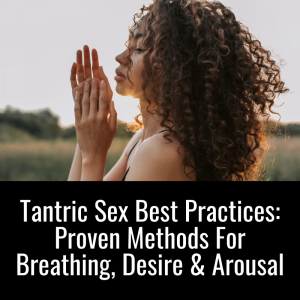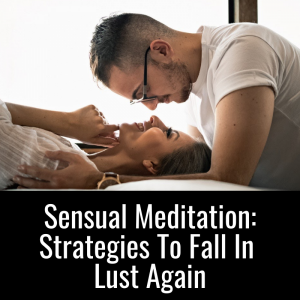 About Life Coaching and Therapy
Life Coaching and Therapy (LCAT) is a therapy and coaching practice that transforms our clients lives through our flexible. Multi-technique approach and pleasure-skills training provided by systematically-trained and licensed therapists!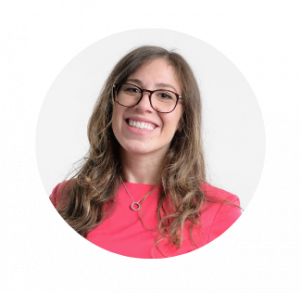 Get to know our founder and owner, Amanda Pasciucco, (a.k.a. The Sex Healer) a Licensed Marriage and Family Therapist (LMFT). And an AASECT Certified Sex Therapist (CST) that has developed innovative therapy programs and therapy videos that get results.
Our team of compassionate, licensed therapists and certified sex therapists help all clients who visit us for a variety of personal, relationship, intimacy and sex problems.
LCAT provides on-site appointments, as well as video chat and text therapy programs.
Learn more about how LCAT can help improve your life at What We Do. 
https://lifecoachingandtherapy.com/wp-content/uploads/2022/04/pexels-polina-zimmerman-3958379-scaled.jpg
1707
2560
Amanda Pasciucco
https://lifecoachingandtherapy.com/wp-content/uploads/2020/12/logo-purple-horizontal.gif
Amanda Pasciucco
2022-04-11 07:31:19
2022-04-11 07:31:19
Sexologist: What They Do & How They Help