💔 How Much Does Couples Therapy Cost: Understanding Your Options
How Much Does Couples Therapy Cost: Understanding Your Options Before Splitting Up 💔 
For couples that want to improve their relationship and address challenges they may be facing, the question of how much does couples therapy cost is a reasonable concern. 
In this article, we will break down what is your motivation for therapy, how much does couples therapy cost, and discuss what happens 
The Cost Breakdown 💰
The cost of couples therapy can vary greatly depending on several factors, including:
Type of Therapy: Different types of couples therapy have varying costs. For example, traditional in-person therapy may be more expensive than online therapy sessions, while sex therapy videos and couples coaching packages may have a different cost structure.

Frequency of Sessions: More frequent sessions lead to a higher overall cost, yet buying upfront packages helps you in the total transformation of the relationship you are desiring.

Location: The location of your therapy sessions can impact the cost. Why? Because each therapist lives in a different part of the world and has unique pricing for their lifestyle. 

Therapist's Qualifications: The cost of couples therapy depends on the qualifications of your therapist. A licensed therapist with years of experience may charge more than a newly-licensed therapist – because with more experience comes more of a transformation in a shorter amount of time.
It's important to consider the previous factors when determining the cost of couples therapy, in addition to other things.. 
Because it is a more complex issue, couples therapy often costs more than individual therapy. Due to the unique needs of the couple and the level of interaction required in therapy sessions, it makes sense why these may not be covered by insurance. Many trainings such as systemic therapy or marriage and family therapy are additional costs to therapists that provide couples counseling. 
💬 What Happens in Couples Therapy
In couples therapy, the marriage and family therapist works with the couple to address the challenges they are facing and help them find solutions. 
During therapy sessions, couples work on improving their communication, resolving conflicts, and strengthening their relationship. The therapist may use various techniques and tools to help the couple reach their goals.
💰 Invest in Your Relationship
If you're wondering how much couples therapy costs, it can range from $40-$75 for one of our MFT interns, $80-$150 for our master's level clinicians, and starting at $175+/hour for our licensed therapists. 
Our coaching packages begin at $3,000/month and we are in line with market pricing, while offering a sliding scale for our amazing pre-licensed clinicians.
The cost of couples therapy is a consideration because it's a privilege not all can afford, yet the benefits of investing in it are invaluable.
With sex therapy videos, sessions and couples coaching packages, couples can have access to quality therapy at an affordable price. These packages are tailored to meet the unique needs of each couple and can provide the support and guidance they need to improve their relationship.
Contact us to learn more about our couples therapy services and packages and how we can help you reach your goals.
Check Out All Our Additional Therapy Video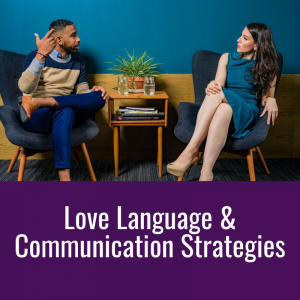 About Life Coaching and Therapy
Life Coaching and Therapy (LCAT) is a therapy and coaching practice that transforms our clients lives through our flexible. Multi-technique approach and pleasure-skills training provided by systematically-trained and licensed therapists!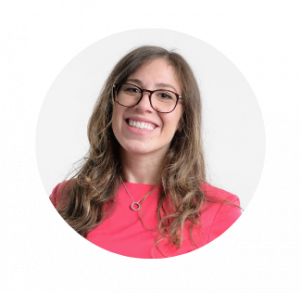 Get to know our founder and owner, Amanda Pasciucco, (a.k.a. The Sex Healer) PhD, Licensed Marriage and Family Therapist (LMFT), and an AASECT Certified Sex Therapist (CST) that has developed innovative therapy programs and therapy videos that get results.
Our team of compassionate, licensed therapists and certified sex therapists help all clients who visit us for a variety of personal, relationship, intimacy and sex problems.
LCAT provides on-site appointments, as well as video chat and text therapy programs.
Learn more about how LCAT can help improve your life at What We Do. 
https://lifecoachingandtherapy.com/wp-content/uploads/2023/03/pexels-pavel-danilyuk-8112178-scaled.jpg
1709
2560
Amanda Pasciucco
https://lifecoachingandtherapy.com/wp-content/uploads/2020/12/logo-purple-horizontal.gif
Amanda Pasciucco
2023-03-03 03:45:05
2023-03-06 10:44:11
💔 How Much Does Couples Therapy Cost: Understanding Your Options