Signs of High Functioning Anxiety
Worrying about the upcoming season can present itself in many ways; therefore, the signs of high functioning anxiety will differ depending on who you are. Understanding the symptoms of high-functioning anxiety is an important first step in treating it, even if it can be difficult to get help. 
When we think of someone with an anxiety problem, we frequently picture someone tense, worried, and potentially restless. However, what if that person appears to be self-assured and confident on the outside? This is why no one can actually tell you the signs of high functioning anxiety.
People get better at hiding their anxiety, not actually learning to cope with it or change their lives to eliminate excess worry. 
What is High Functioning Anxiety?
In the United States, there are more than 40 million who suffer with an anxiety disorder, according to the National Alliance on Mental Illness.
What distinguishes high-functioning anxiety from generalized anxiety disorder (GAD), though? The main distinction is how each person handles anxiety. When we think of generalized anxiety, we picture the fight-or-flight reaction.
A person with GAD could attempt to get away from an anxiety-inducing circumstance. For those with high functioning anxiety, you may not notice anything unless you are close in that person's inner circle. 
Signs of High Functioning Anxiety
Research on high-functioning anxiety and the way it impacts people is quite limited, as mental health was barely addressed until this last century. 
The signs of high-functioning anxiety can be less visible, yet check in with yourself if you experienced this the last six months: 
Excessive worry

Restlessness

Concentration issues

Irritability

Muscle tension

Sleep issues
Some of these signs are more noticeable than others when it comes to high-functioning anxiety.
People who suffer from anxiety in silence may do so because they are worried!
Usually they are: 
High achiever

Very organized

Detail-oriented 

Outgoing 

Proactive
Reasons for High Functioning Anxiety
According to researchers, environmental and genetic factors frequently have a role in the development of anxiety. Some of the potential causes include:
anxiety runs in families

exposure to unpleasant circumstances

certain physical health difficulties, such as thyroid problems

Capitalism and unjust systems
Challenges of Living with High Functioning Anxiety
Even though someone is considered to be "high-functioning," you could still suffer from some of the following issues such as people pleasing, talking too much, overthinking, or living in fear. 
A high-functioning anxious person is frequently thought of as an overachiever. You may be able to complete necessary chores yet feel as though other aspects of your life are stressed. For instance, perhaps you never step outside of your comfort zone. 
High Functioning Anxiety Treatment
Similar to other anxiety disorders, high-functioning anxiety is treated with counseling, therapy, prescription drugs, somatic practices, or a combination of approaches. 
Some clients may find that text therapy works well for managing their symptoms. You can better understand your anxiety and learn methods to control your symptoms by texting a therapist or counselor.
Consult your therapist about the best course of action if you believe you would benefit from text treatment.
In Conclusion
Anxiety that functions well can be a blessing in disguise. Knowing that you don't have to be privately anxious to achieve and succeed can help you overcome any reluctance you may feel! 
Consider letting go of the inner battle that your anxiety generates while holding on to your good attributes in your established routines. Success does not necessarily come after overgiving, and you can have a more real experience of the world around you by being open to your true emotions and expressing them with others.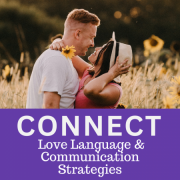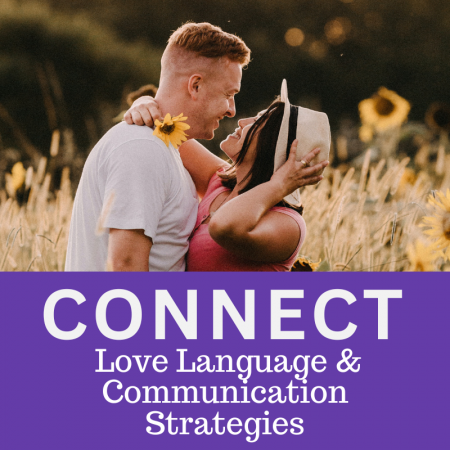 About Life Coaching and Therapy
Life Coaching and Therapy (LCAT) is a therapy and coaching practice that transforms our clients lives through our flexible. Multi-technique approach and pleasure-skills training provided by systematically-trained and licensed therapists!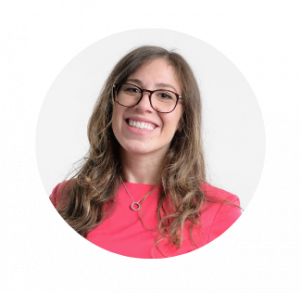 Get to know our founder and owner, Amanda Pasciucco, (a.k.a. The Sex Healer) PhD, Licensed Marriage and Family Therapist (LMFT), and an AASECT Certified Sex Therapist (CST) that has developed innovative therapy programs and therapy videos that get results.
Our team of compassionate, licensed therapists and certified sex therapists help all clients who visit us for a variety of personal, relationship, intimacy and sex problems.
LCAT provides on-site appointments, as well as video chat and text therapy programs.
Learn more about how LCAT can help improve your life at What We Do. 
https://lifecoachingandtherapy.com/wp-content/uploads/2022/12/pexels-andrea-piacquadio-3771135-scaled.jpg
1707
2560
Amanda Pasciucco
https://lifecoachingandtherapy.com/wp-content/uploads/2020/12/logo-purple-horizontal.gif
Amanda Pasciucco
2022-12-05 02:30:46
2023-08-25 15:23:45
Signs of High Functioning Anxiety