Trauma Focused Therapy: What Is It & How It Works
Trauma focused therapy provides adults, youth, teens, and everyone else with a safe, confidential place to talk about their personal experiences, problems, feelings, or thoughts. As we're seeing more patients seeking this type of therapy. We've decided to help our interns specialize in trauma focused therapy and provide our clients with what they need.
People who go to trauma focused therapy have usually experienced a situation that affected their thinking, feelings, mood. Or the ability to connect with others and are looking for a safe place to talk about it with someone who will understand and guide them. As trauma focused therapists, we are dedicated to providing you with all the support and guidance you need in recovering from the trauma that occurred and feeling fulfilled and happy again.
What is Trauma Focused Therapy?
This is a specific approach to therapy in which therapists are focused on understanding how a traumatic experience can impact a person's mental, behavioral, emotional, and physical health. It is based on a deeper understanding of the connection between the traumatic experience and how a person is reacting to it. Both emotionally and behaviorally. 
The objective of trauma focused therapy is to provide skills and strategies to help the person better understand what happened and how to cope with the consequences of the event, from emotions to memories. While working with our trauma focused interns. You will learn how to create a healthier and more adaptive meaning of the experienced that occurred to you. Considering that traumatic events are more complex than we assume, having professional guidance helps us recover quicker and more efficiently. While also learning more about ourselves and how we react to other situations in our lives. 
Reasons to Start Trauma Focused Therapy
If you or someone you know has experienced a traumatic event and is not certain whether trauma focused therapy is the right choice. Learn all the benefits of this specific approach to therapy. 
The first reason why someone should consider trauma focused therapy is that it truly helps understand the trauma on a deeper level. The person can learn about the connection between the traumatic event and the emotional and behavioral responses which help them gain more control over their life. Not understanding why you feel a certain way or thoughts that appear can cause even more confusion and frustration for someone who is trying to recover from a certain trauma. 
Also, trauma focused therapy helps the person re-establish safety. When guided through their experience, a person can learn the needed tools that will help them get their life back on track. As many of our clients who've experienced a traumatic event struggle to go back to their life before the event occurred. We're focused on helping them heal from it to ensure they are able to live their lives as they want.
Trauma is followed by triggers, and not knowing what is causing you to feel sad, scared, angry, alone, or frustrated might lead to reliving your traumatic experience over and over again. By participating in trauma focused therapy, a person will learn to identify, understand. And verbalize their memories and feeling linked to the trauma. Especially with young people and teens, their reactions might seem sudden and not being able to help them understand their reactions prevents them from healing. 
Besides recovering from a trauma, therapy helps us develop healthy coping skills that will be valuable in many situations in our lives. This also allows the person to build a healthier life, relationships with others, and self-esteem. After all, the more satisfied you are with your life, the easier it is to leave your trauma in the past and look forward to what the future holds. 
Trauma Focused Therapy Activities
In trauma focused therapy, therapists can use a variety of activities and strategies that indicate a quick and efficient recovery. These activities or strategies will differ from client to client and are mostly based on their age, trauma experience, location, or setting. In other words, a teenager who has lost a parent recently will participate in different therapy activities from a war vet struggling with PTSD. 
Our trauma focused interns may use different creative activities and strategies while addressing your memories, emotions. Or problematic behaviors linked to traumatic experiences as part of the therapy. These activities are conducted sensitively and uniquely for each person seeking trauma focused therapy.
Trauma Focused Therapy vs Other Therapy Approaches
Luckily, therapy has been evolving over the past few decades and we're seeing more approaches being practiced in the United States. However, when trying to differentiate one approach from another, it might be quite confusing for someone who is simply looking to start therapy and is not sure in which direction to go.
As its name indicates, trauma focused therapy is focused on helping individuals recover from a certain traumatic event or a series of traumatic events that occurred in their lives. Trauma focused therapists are not focused on areas unaffected by the trauma. For instance, a person who has been violently robbed in a foreign country will not treat their eating disorder in a trauma focused therapy unless the eating disorder began after the traumatic event.
When starting general therapy, you will talk about any topic you want with your therapist. Unlike general therapists, trauma focused ones are educated and skilled to help you heal from a trauma that happened and is preventing you to live your life like you used to. A trauma focused therapist has a specialty in trauma and emotional and behavioral responses a person might experience after the event. 
Seeking Help
Whether it's you or someone close to you, seeking help is the first step to recovering from a traumatic experience. We're often convinced that not thinking about something makes it go away, yet it's completely the opposite. Our trauma focused interns can help you heal from the trauma. While also helping you enjoy your life as you used to. 
The space you will come into is completely safe, neutral, and comfortable. You will feel encouraged to talk about your feelings, thoughts. And behaviors that appeared due to this event as much as you want to. Don't forget, you should have control over your trauma and not your trauma over you!
Check Out All Our Additional Therapy Video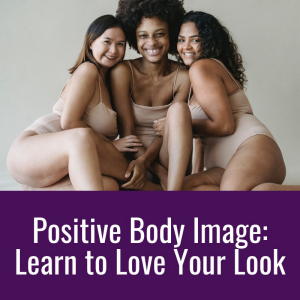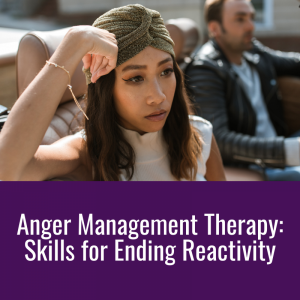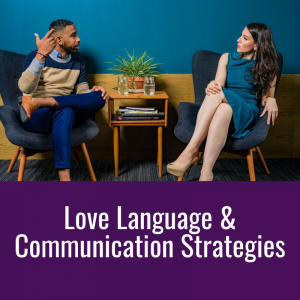 About Life Coaching and Therapy
Life Coaching and Therapy (LCAT) is a therapy and coaching practice that transforms our clients lives through our flexible. Multi-technique approach and pleasure-skills training provided by systematically-trained and licensed therapists!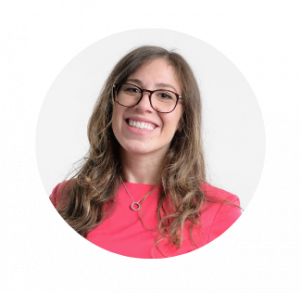 Get to know our founder and owner, Amanda Pasciucco, (a.k.a. The Sex Healer) a Licensed Marriage and Family Therapist (LMFT). And an AASECT Certified Sex Therapist (CST) that has developed innovative therapy programs and therapy videos that get results.
Our team of compassionate, licensed therapists and certified sex therapists help all clients who visit us for a variety of personal, relationship, intimacy and sex problems.
LCAT provides on-site appointments, as well as video chat and text therapy programs.
Learn more about how LCAT can help improve your life at What We Do. 
https://lifecoachingandtherapy.com/wp-content/uploads/2022/06/pexels-alex-green-5699455-scaled.jpg
1707
2560
Amanda Pasciucco
https://lifecoachingandtherapy.com/wp-content/uploads/2020/12/logo-purple-horizontal.gif
Amanda Pasciucco
2022-06-10 08:44:14
2022-06-10 08:44:14
Trauma Focused Therapy: What Is It & How It Works