Is it Time to Get a Therapy Cat? Emotional Support and Fur!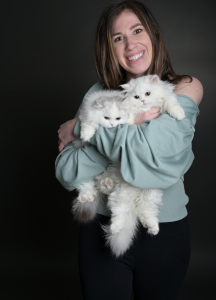 Many people require multiple types of strategies to soothe their soul, and a therapy cat or therapy animals are no different. 
Think of it as assistance for a basic need to help the owner feel connected in a way that helps them in their life, such as with completing daily tasks 
Some people cannot live independently without the services of people and specially service pets. 
Others can simply benefit from a visit with an animal that provides them with a sense of calm and relaxation. Therapy animals provide a special service to people that humans cannot quite understand.
Not to be confused with a service dog or an emotional support pet, a therapy cat or therapy animals are socialized and trained to provide comfort and affection to people in various stressful environments. 
Therapy animals, and specifically a therapy cat, are most commonly seen in hospitals, nursing homes, schools, and disaster areas.
When I worked at the Sandy Hook shooting, there were many therapy animals there – classified as one of three types:
therapeutic visitation animals

animal assisted therapy animals

facility therapy animals
The most common type is a therapeutic visitation animal.
These are the pets that get brought to a facility to spend time with a person who might be missing their own pet. Bringing a therapy cat or dog to a Nursing home can spread cheer to all get a visit from the lovely therapy cat or pet. 
Although most pets who visit these facilities end up going back home with their owners each night.
I know people, even some of those on our staff, who have had family go through cancer and major surgery to remove a tumor that could have killed them. During the recovery time, two therapy cats took to snuggling a staff member's family more during those recovery weeks. 
Similarly, their family therapy dog may also have their fair share of keeping them comfortable and in good spirits. Therapy animals and family pets help manage throughout difficult processes. 
When someone is going through chemotherapy, therapy cats and therapy dogs seem to know. And they all find a spot near the one who needs them. 
I genuinely believe that therapy animals, can help keep adults positive, boost their moods, and provide loving pressure when closeby. 
Sometimes, it is easy to grow into depression during times like coronavirus and the winter. 
Instead of diving into a further depression, it is nice to reframe the typical doom and gloom of the short days.
If you are healthy enough to caretake another, it is an amazing surprise to have a pet that is smart, healthy, and trained so that they emotionally attend to their owners.
Let me share a story about a recent time… it was coronavirus and depression has set in. Being kept away from those that we care about for this long can take a toll on anyone. I realized it was time to propose a therapy cat or two of my own.
When my purebred babies were finally able to come home, 1/31/2021, it was like a light lit up in my heart again. A part I forgot was in there. 
Although the process of having cats, and to train them as therapy cats, is not easy, it is encouraging to know that in all the highs and lows I will go through. That the therapy cats will be there for me.
Once they are trained and we are out of quarantine, I will have the option of having them in the therapeutic room.
Through the lonely nights and days, therapy cats will be there. So will a therapy dog, or small hore. Even if you do not have a trained therapy animal, simply having a pet who loves you day in and day out, and is ALWAYS happy to see you, is the most magical thing in life. 
Also, no matter how bad my day was or is, my therapy cat is there to help cheer me up. Even though winter depression, they can curl up next to me, purr, and everything seems to be better.
To have an animal who is trained and able to help is a blessing. 
If you cannot take your therapy cat or pet out with you in public, because they are not a service animal. Do not worry. 
There are certain benefits to having an emotional support pet and a therapy cat or animal. That is not the same as having a trained service animal. For those who have trained service animals, that animal is just for them. It is not for those around them to be comforted by. 
So please know if you see a therapy dog or "service animal" sign, leave that animal alone. They are not a pet, and they are working. 
If you have any questions, or for clients hoping to take their intimate lives to the next level through personalized sessions on YOUR terms, learn more about our Text Therapy Program.
Life Coaching and Therapy (LCAT) is a relationship coaching and sex therapy practice that transforms our clients lives through our flexible, multi-technique approach and pleasure-skills training provided by systemically-trained and licensed therapists!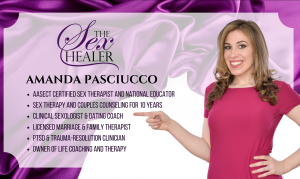 Our team of compassionate, licensed therapists and certified sex therapists help Millennials and Baby Boomers alike who visit us for a variety of relationship, intimacy and sex problems. 
LCAT provides on-site appointments, as well as video chat and text therapy programs. 
Learn more about how LCAT can help improve your life at What We Do.
https://lifecoachingandtherapy.com/wp-content/uploads/2021/03/12-scaled.jpg
2050
2560
Amanda Pasciucco
https://lifecoachingandtherapy.com/wp-content/uploads/2020/12/logo-purple-horizontal.gif
Amanda Pasciucco
2021-03-08 07:12:04
2021-03-10 15:17:08
Is it Time to Get a Therapy Cat? Emotional Support and Fur!