Couples therapy NYC: How to Prepare & What to Expect 
You might be unsure of what to expect from the first session of couples therapy NYC if you haven't gone before. Whether in person or telehealth, couples therapists are accessible to New Yorkers as well.
Some of the most common questions people ask are "What will couples therapy be like?" or "what if I feel uncomfortable talking about ___?" 
Honestly, you might doubt how efficient couples therapy in nyc can be for your relationship. Fortunately, after a couple attends their first therapy session, called an intake, many fears associated with couples counseling especially for those in nyc disappear.
The most important factor is finding a couples therapist nyc must have excellent reviews, specific skills, and licensed qualifications. As a therapist to many individuals & couples in New York City, including celebrities and athletes, I've heard many misconceptions. That is why I decided to write this article to help you debunk all the myths around couples therapy and see how relationships can grow stronger. 
Couples Therapy Explained
Couples therapy is a form of psychotherapy in which a trained professional, typically, yet definitely not always done by a Licensed Marriage and Family Therapist (LMFT). Couples therapy nyc uses a range of therapeutic interventions to assist individuals in romantic relationships in gaining insight into their relationships, resolving conflict, and improving relationship satisfaction. 
Couples therapy generally involves the following general components, although the application of behavioral couples therapy may vary based on the therapist's theoretical orientation:
a concentration on a particular issue such as infidelity, Internet addiction, sexual difficulties, jealousy, etc.

Active involvement of the therapist in treating the relationship as a whole rather than each member separately.

Interventions that are focused on solutions and changes early on in therapy,

A precise definition of the therapy goals.
There are different forms of couples therapy. Some couples will prefer to see a therapist in person and therefore, start working with someone in their area. Others might prefer therapy through video and text and find a therapist in a different city or even state. In my couples therapy work, I help my clients through online communications, which has proven to be very efficient. 
Therapy over text or video allows clients to reach out when they are going through something instead of waiting for the next appointment. We as therapists also respond typically within 24 hours, which is quite helpful if you find yourself in a stressful situation you wish to solve as quickly as possible. 
What to Expect from Couples Therapy
Uncertain about what to anticipate throughout each session of couples therapy? The initial session of couples therapy typically starts with some conventional interview questions about the relationship's past as well as a thorough examination of each partner's family of origin, values, and cultural background. If necessary, the therapist or marriage counselor may also do crisis intervention during the initial sessions.
The couple's therapist will then work with the couple to determine the problem that will be the center of their treatment, set treatment objectives, and organize a treatment schedule for each counseling session.
I always work closely with the couple to understand the relationship dynamics that are the source of the issue and will help each spouse recognize their parts in the dysfunctional interactions. The role of ça couples therapist is to help change how the couple views the relationship and one another with the support of this deeper understanding of relationship problems and distress.
Going to Therapy Together
You and your partner will meet the therapist for the first time when you have your appointment (rather than individually). Except for one or two individual sessions, the majority of your sessions will be group sessions. The goal of the individual session is to offer the counselor an opportunity to learn more about each of your particular backgrounds and histories and to better understand your unique needs.
After your first session together, you might have one (or even two) separate sessions before spending the remaining sessions focusing on your relationship problems as a couple. The first session will lay the groundwork for what to anticipate during subsequent sessions and create an atmosphere where you and your partner can be encouraged to openly discuss your feelings and shared experiences.
Relationship Distress History
Expect to talk about the history of your relationship difficulty during the first session. The key issues you are having and the main sources of your stress in the relationship are things the therapist will want to know.
Parenting disputes, intimate relationship problems, and communication problems are a few relationship stress-related topics that could be tackled (or other types of distress). Since your relationship history with your therapist forms the basis for defining goals in counseling, it is crucial to be open and honest about it. The important concerns in your relationship will be brought to light, and then you will all collaborate to find solutions to those problems.
Setting Goals
Understanding goal setting is crucial when it comes to therapy. You will decide on relationship goals as you go to your first session. You and your partner will feel more connected and engaged as a result of the goals you set.
What if you are unsure of what your objectives ought to be? Since this is the first session, it's okay. Your therapist can assist you in setting your initial goals if you are unsure of where to begin.
On the other hand, it might be a terrific beginning if you know what objectives you want to focus on together. Based on your relationship history, you and your partner might select goals to propose to your therapist. Your therapist will help you both find harmony and connection in any case.
Giving Your Relationship Better Quality
Regardless of the issue you're both facing in your relationship, seeking couples therapy nyc telehealth can help you connect on a deeper level. Therefore, while building mutual understanding and trust, you get the life you want. With the right therapist, couples therapists are accessible in NYC and over the world to solve all the issues that are preventing enjoyment.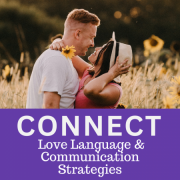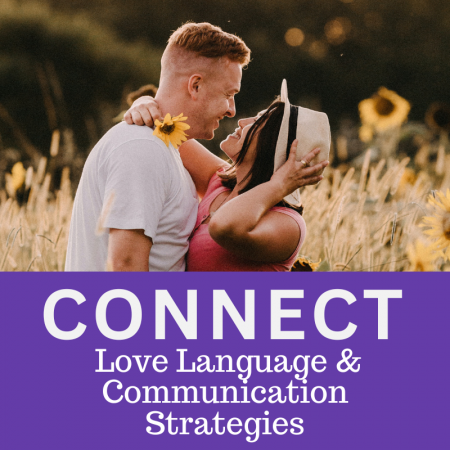 About Life Coaching and Therapy
Life Coaching and Therapy (LCAT) is a therapy and coaching practice that transforms our clients lives through our flexible. Multi-technique approach and pleasure-skills training provided by systematically-trained and licensed therapists!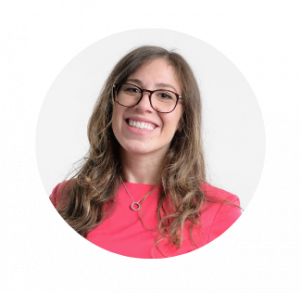 Get to know our founder and owner, Amanda Pasciucco, (a.k.a. The Sex Healer) a Licensed Marriage and Family Therapist (LMFT). And an AASECT Certified Sex Therapist (CST) that has developed innovative therapy programs and therapy videos that get results.
Our team of compassionate, licensed therapists and certified sex therapists help all clients who visit us for a variety of personal, relationship, intimacy and sex problems.
LCAT provides on-site appointments, as well as video chat and text therapy programs.
Learn more about how LCAT can help improve your life at What We Do. 
https://lifecoachingandtherapy.com/wp-content/uploads/2022/09/WhatsApp-Image-2022-09-22-at-16.38.49.jpeg
1067
1600
Amanda Pasciucco
https://lifecoachingandtherapy.com/wp-content/uploads/2020/12/logo-purple-horizontal.gif
Amanda Pasciucco
2022-09-23 06:55:15
2023-08-25 12:20:40
Couples therapy NYC: How to Prepare & What to Expect